Product of the month
In search of a talking point statement piece for your front room? Have enough spare change for a well-sorted sports car hanging around? What you need is an actual F1 engine… on a plinth! Ferrari has recycled the spare versions of its all-conquering three-litre V10 F2002 GA engine, which powered both Michael Schumacher and Rubens Barrichello to 15 wins from the 17 races that year – Schumacher's tally being 11 on the way to his fifth world title. Each unit is meticulously polished, so no fear of oil stains on your Persian rug, and mounted on an engraved display plinth and supplied with a certificate of authenticity.
£75,000, Store.Ferrari.com
---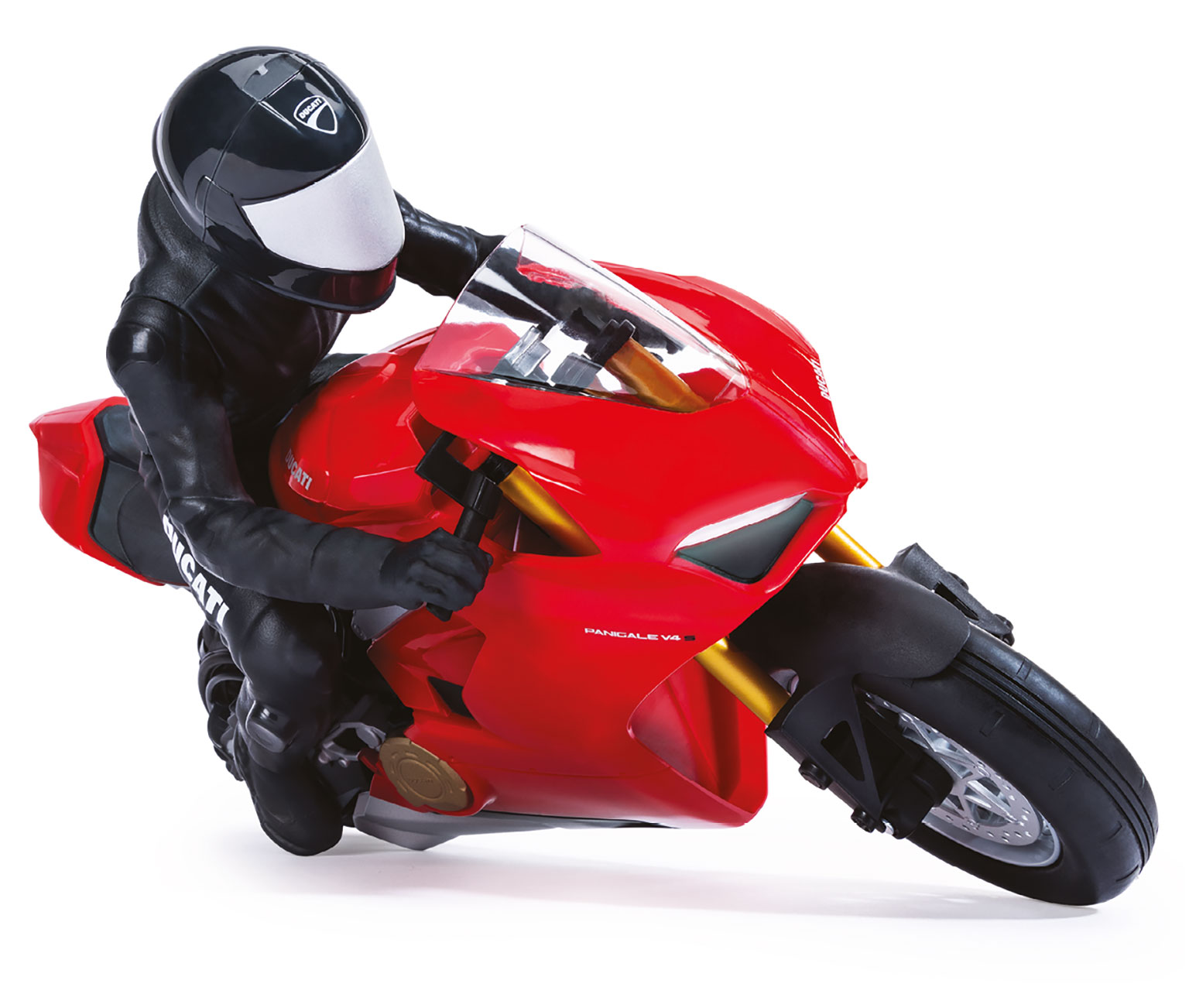 Ducati Panigale V4 RC bike
Ever fancied popping a wheelie with one of Ducati's range-topping Panigale superbikes without the fear of putting the £35,000 machine through a hedge and you flat on your bum? Well, now you can do exactly that whilst also having the benefit of saving a heap of cash on both the bike and its tyres. Canadian manufacturer Spinmaster has partnered with Ducati to create this Upriser remote control model, accurately recreating a Panigale V4 and rider. It allows you to pull wheelies at will, and do donuts for days. It's also very clever, thanks to some revolutionary technology on the rear wheel helping it balance, even on uneven surfaces and top out at a heady 12mph.

£149.99, Spinmaster.com

These toys are available on the Motor Sport Shop
---
Alfa Romeo blueprints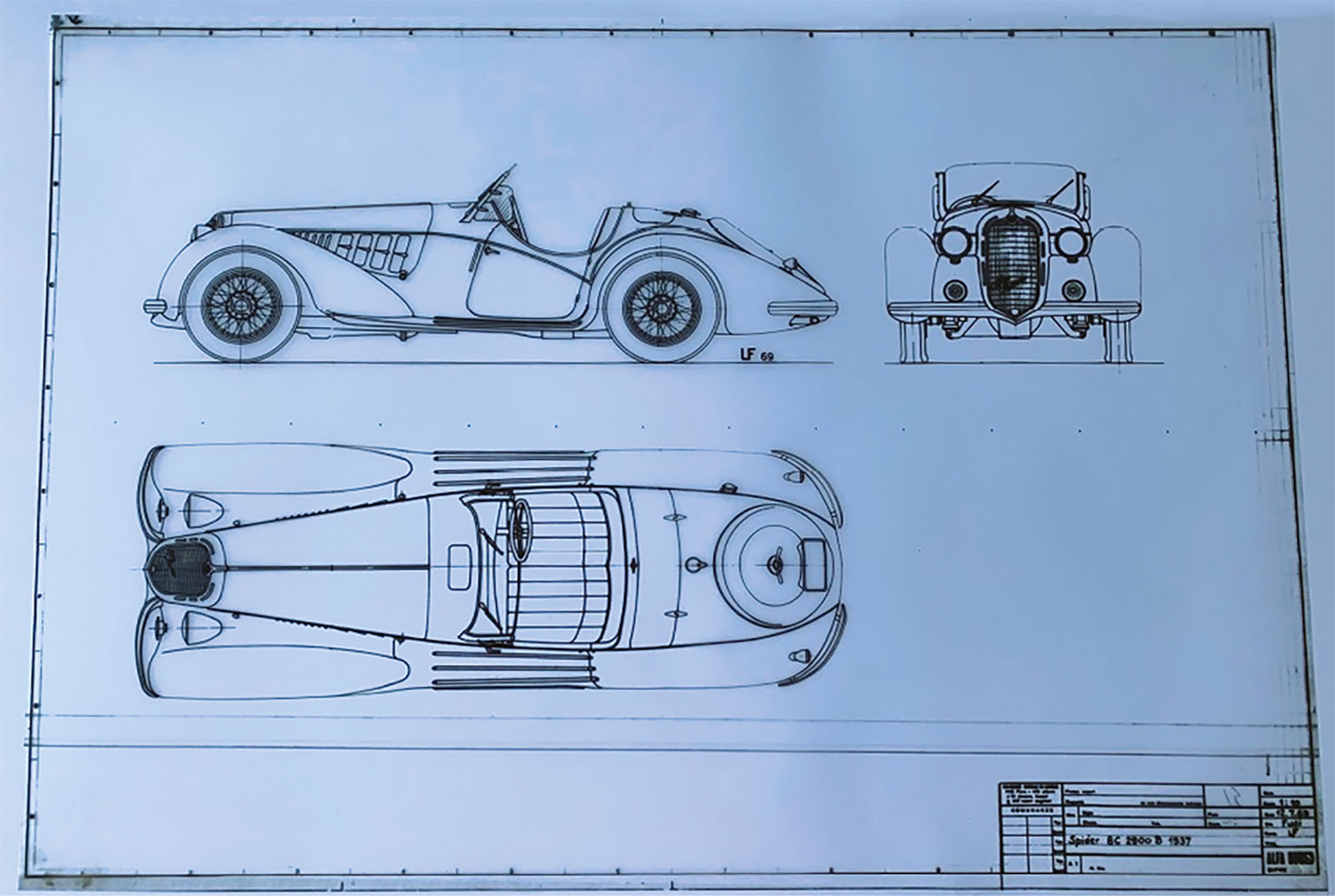 Maybe you can't stretch to an actual pre-war Alfa, but here's a rare chance to purchase a pre-war Alfa blueprint. Collector Studio has 30 on offer covering sports and grand prix cars from the 1929 6C and Bimotore to post-war TZ and Duetto, some redrawn in the 1960s by Alfa designer Luigi Fusi, some his own 1960s work. On acetate, around 3ft wide.
Prices start at £175, collectorstudio.com
---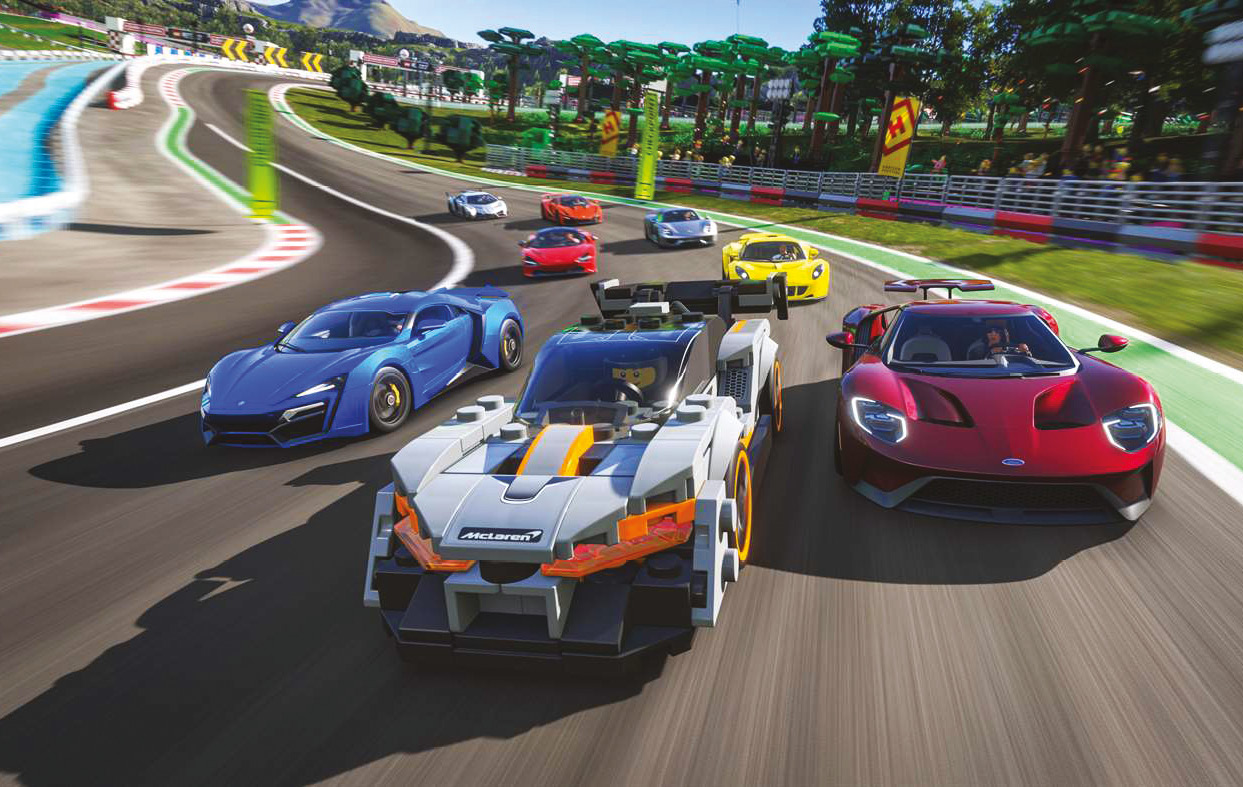 Forza Horizon 4 LEGO Speed Masters
Anybody familiar with this section will know by now that LEGO is most definitely not just a toy. We love it. And now, thanks to the developers of Forza Motorsport, we can all live out those fantasies of actually getting to drive our brick-built creations. The Danish firm's Speed Champions collection is brought to life through this expansion pack for the Forza Horizon 4 Xbox game, allowing you to jump between the photo-realistic real-world cars and the LEGO originals such as the McLaren Senna, Monte Carlo Rally Mini and Ferrari F40. It's worth it for the in-car viewpoint alone. You do have to already own, or buy, the Forza Horizon 4 game, then the LEGO pack is a downloadable extra.
Forza Horizon 4 Ultimate Edition (Includes all DLC) £79.99, LEGO Speed Champions expansion pack: £15.99, Xbox.com
---
Legacy Legends Brawn GP Mug & Coaster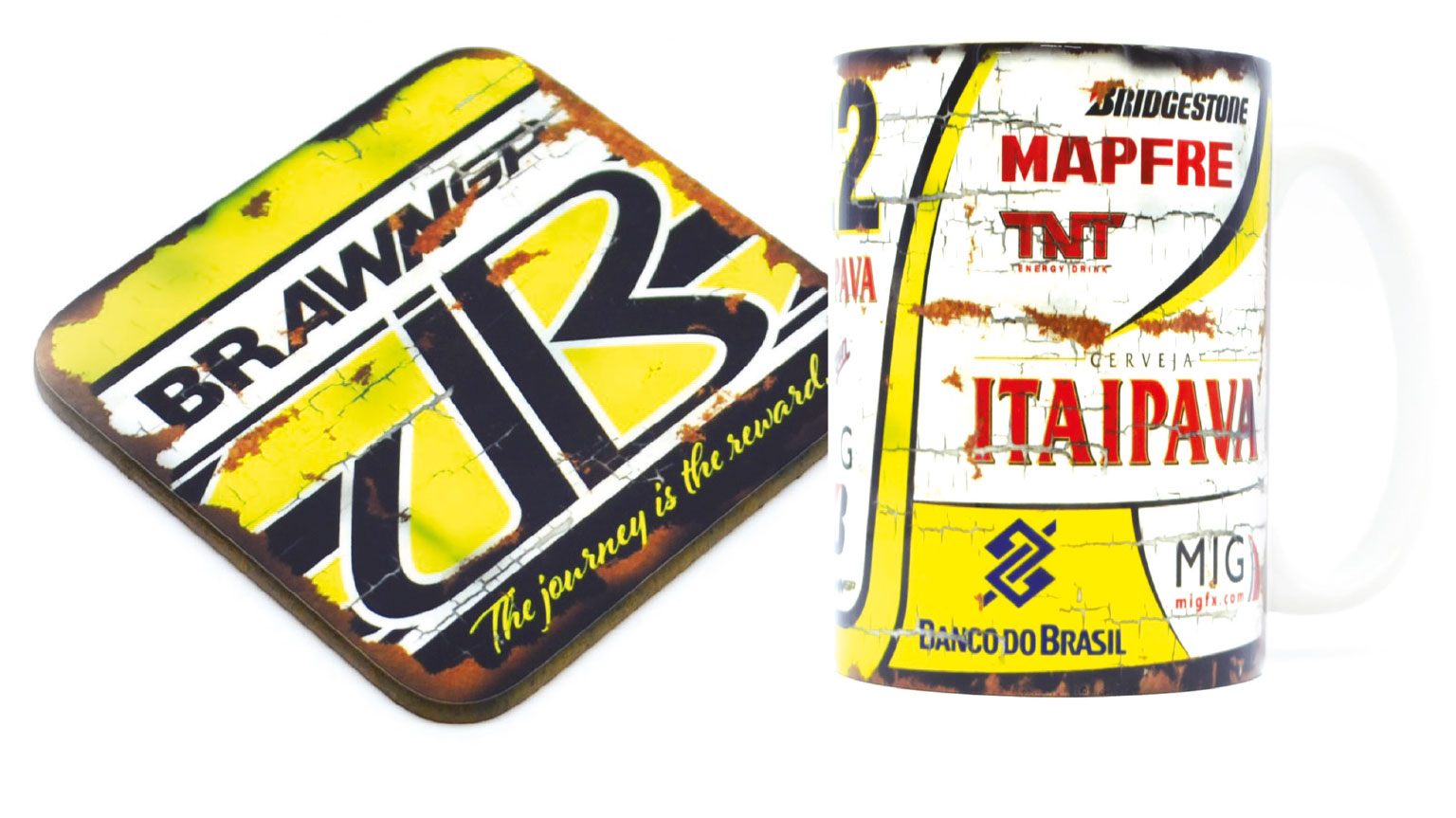 If you're after some retro racing liveries for your daily brew then Legacy Legends' range of racing-themed mugs is a must. Each design is modelled on either a classic race or rally car livery, with added patina and lovely aged oiliness and rustiness. But they also do more modern variants. Why not mark a decade since Brawn GP's F1 success with these matching mug and coaster sets?
Coasters from £4.95, mugs from £7.95, legacylegends.co.uk
---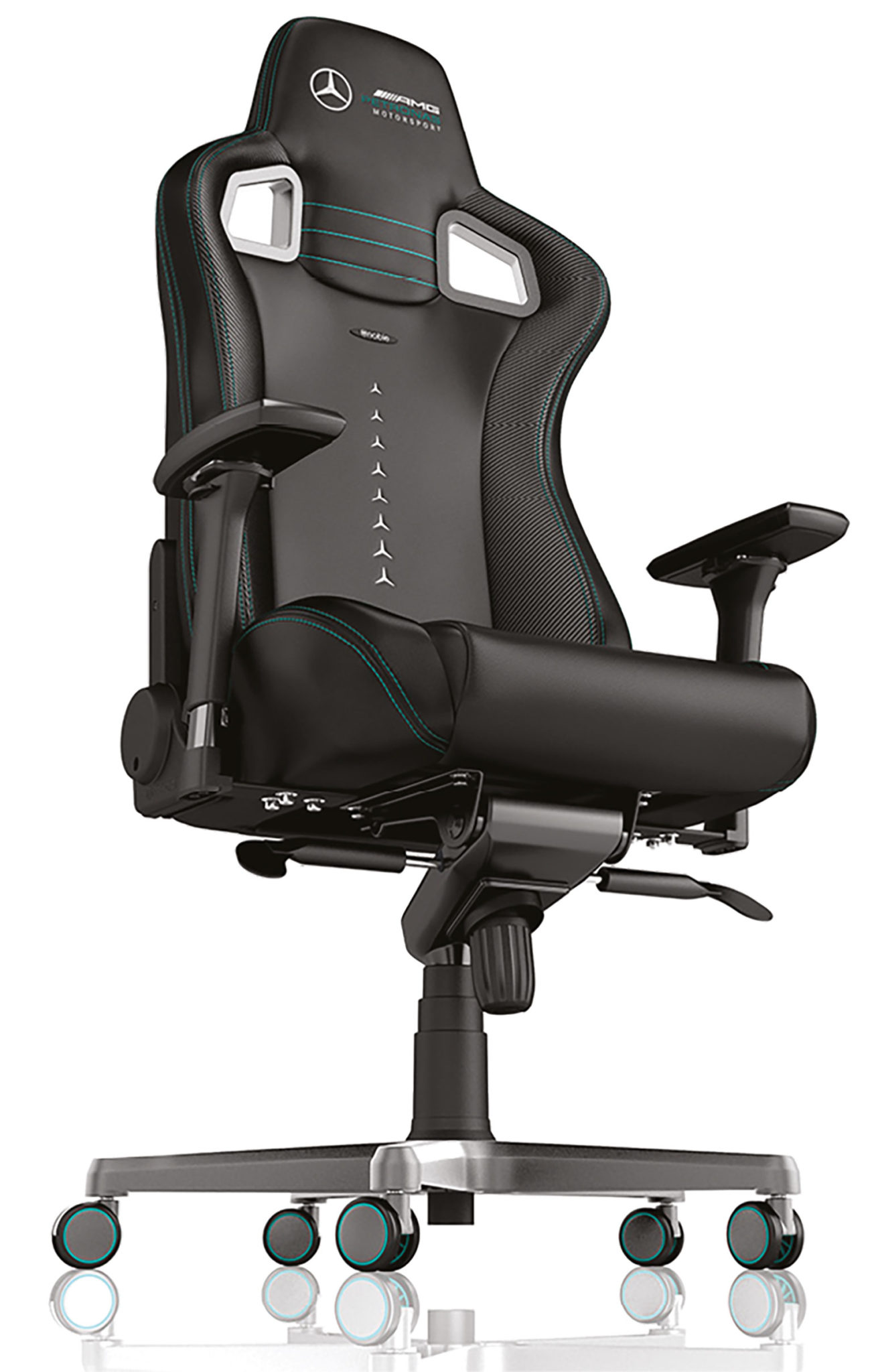 EPIC Mercedes-AMG F1 chairs
Bring some Formula 1 prestige, and some much-needed comfort, to your backside with this officially licensed office chair of the soon-to-be six-time constructors' champions. Made by German gaming seat company Noble Chairs, it features embroidered three-pointed stars down the spine and is fully adjustable. Not guaranteed to make you type like Lewis Hamilton.
£350, noblechairs.com
---
Memorabilia: classic awards
Just because you didn't win them doesn't mean you can't show off these vintage trophies