2020 Aston Martin DBX review: The saviour has arrived
Aston Martin needs a hero at the moment, and has a lot riding on its gamble with the DBX. Andrew Frankel gives his verdict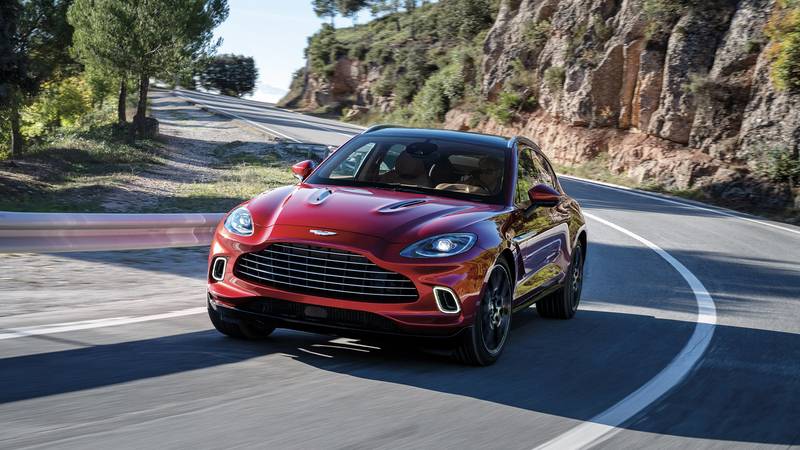 Regardless of whether it works or not, the creation of the Aston Martin DBX will go down in the history of the marque as one of its defining moments, right up there with combining Bentley's engine with Claude Hill's chassis to create the DB2, and taking on a rejected plan for a reskinned Jaguar XJS and creating the DB7. For this tiny company decided to build a kind of car it had never made before, on a new platform unrelated to any other, and if that wasn't difficult enough, build it in a brand-new factory, too. Mercedes-Benz would have taken a deep breath before going down that road.
And yet the DBX is here and is, to me at least, by a distance the best looking of all the super-luxury SUVs. It is notably spacious inside, and makes convincing, Aston-esque noises when you fire up its twin-turbo 4-litre V8 motor even though, of course, it is a Mercedes-Benz unit. It's also quite light, at least by the disgracefully heavy standards of such cars: 2245kg sounds heavy, I know, but it's 150kg less than Bentley's Bentayga V8.
So the fundamentals are right. But even before you drive it, there are clear areas of concern. First, the options list will make the interior trim as luscious as your bank balance will tolerate, while too many controls remain sourced from the Mercedes-Benz parts bin, even if far greater efforts have been made to conceal their origins by refacing them. They all work well enough but do nothing to add to the sense of occasion of a car costing the inconvenient side of £150,000. Also, those hoping to lug race cars need to know it is only certified to tow 2700kg, while a Bentayga, Porsche Cayenne and, of course a Range Rover are all rated at the maximum 3500kg allowable by law. And why no rear washer/wiper?