RM Sotheby's will stage its first auction in Portugal on September 21 when it offers the remarkable Saragga Collection of 130 classic cars – all of which will be sold without reserve. Built up during a 30-year period, the collection covers 55 marques and spans more than a century, with the oldest car dating from 1910 and the most recent being a 2007 Aston Martin V8 Vantage AMR.
The sale will take place close to the stylish resort of Comporta, south of Lisbon, and includes many cars that have been in Portugal since new. Among the highlights are a sought-after 1973 Porsche 2.7 RS and a 1966 Mercedes-Benz 600 with a unique glass roof conversion carried out by the celebrated French coachbuilder Henri Chapron of Citroën DS Decapotable fame.
The majority are road cars, but the sale includes some interesting race-orientated machinery, too, among which is a 1947 HRG with 'Aerodynamic' coachwork by Fox and Nicholl, a beautifully restored Lotus 69 and a rare Willys Interlagos Coupé – the Brazilian-built version of the Alpine-Renault 108.
The competition car that caught our eye, however, is this DB Type HBR cabriolet dating from 1951. 'DB' – for Deutsch-Bonnet – was founded in 1938 by coachbuilder Charles Deutsch and racing driver and car designer René Bonnet and by the 1950s had proved itself a powerful force in the world of small-capacity sports car competition.
Light and agile, the cars were powered by air-cooled flat-twin Panhard engines, and at the peak of the marque's success delivered three class wins at Le Mans and four in the Mille Miglia.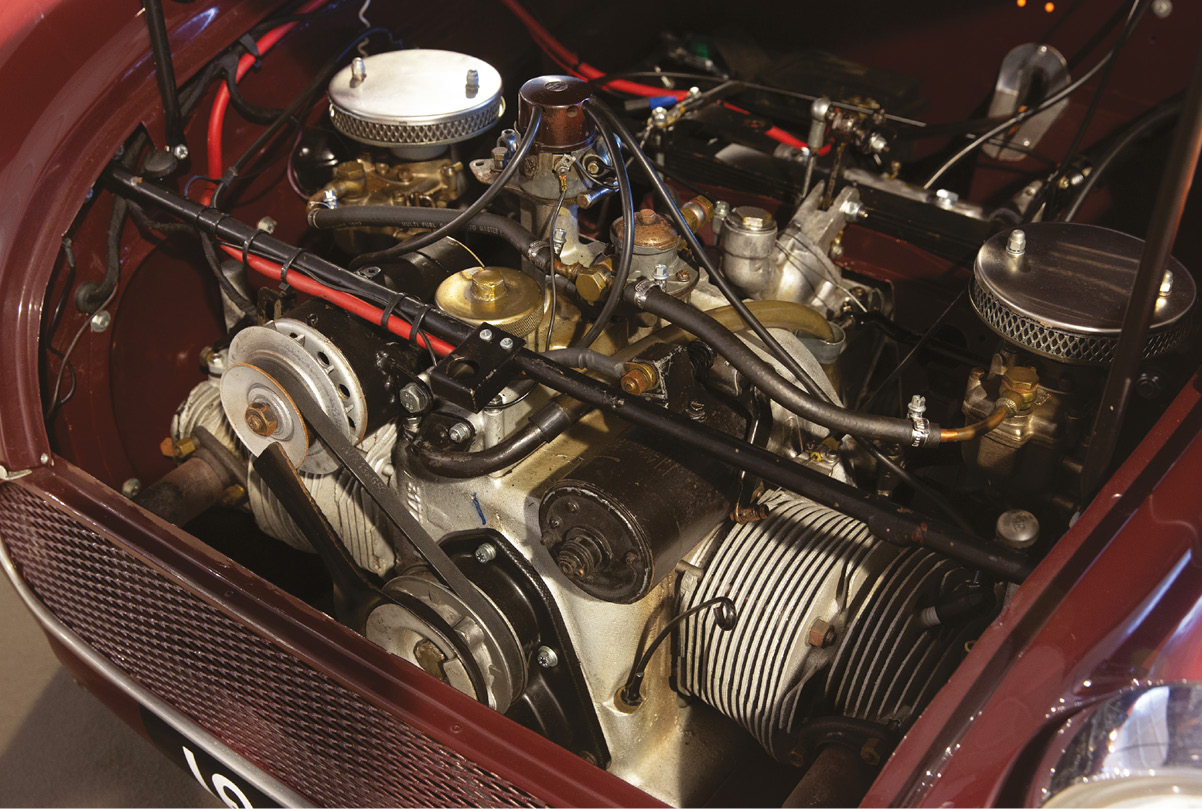 The DB Type HBR cabriolet on offer from the Saragga collection has spent its entire life in Portugal, having been delivered new to gentleman driver José Emidio da Silva who used it for anything and everything involving an element of competition – hillclimbs, circuit races, regularity trials and rallies, he did them all in his trusty DB.
And evidence of the capabilities of both car and driver can be seen in the impressive results they achieved, notably a first in class at the 1951 Vila do Conde Circuito da Primavera (where the DB beat considerably more powerful opposition, including a Ferrari 166MM and an Allard J2). Da Silva also took a class win in the 1952 Portuguese hillclimb championship and the same year returned to the Circuito da Primavera to win a production car race.
What happened to the DB after his ownership is largely unknown, however, save that it ended up in a private collection for decades before being rediscovered and comprehensively restored.
Only lightly used since, the car has both its original registration documents and a FIVA passport (French historic car documentation). But, more importantly, it's ready to be used in anger – and, as da Silva so ably demonstrated, should prove capable in a wide range of events.
1951 DB Type HBR Cabriolet. On sale at R.M. Sotheby's, Comporta, September 21. Estimate: €70-90,000. rmsothebys.com