As F1 mulls the reintroduction of ground-effect design, two new racing series are looking to the skies, with plans for high-speed, wing-to-wing electric plane championships.
Air Race E, backed by Airbus, envisions eight planes racing around a three-mile oval at up to 280mph. At the same time.
The aircraft, developed separately by each team, will fly 10 metres from the ground, in front of spectator-filled grandstands – with a 150m safety margin between people and planes. A prototype is expected to be tested at Cranfield Airport in Bedfordshire later this year, followed by a full championship schedule in 2020.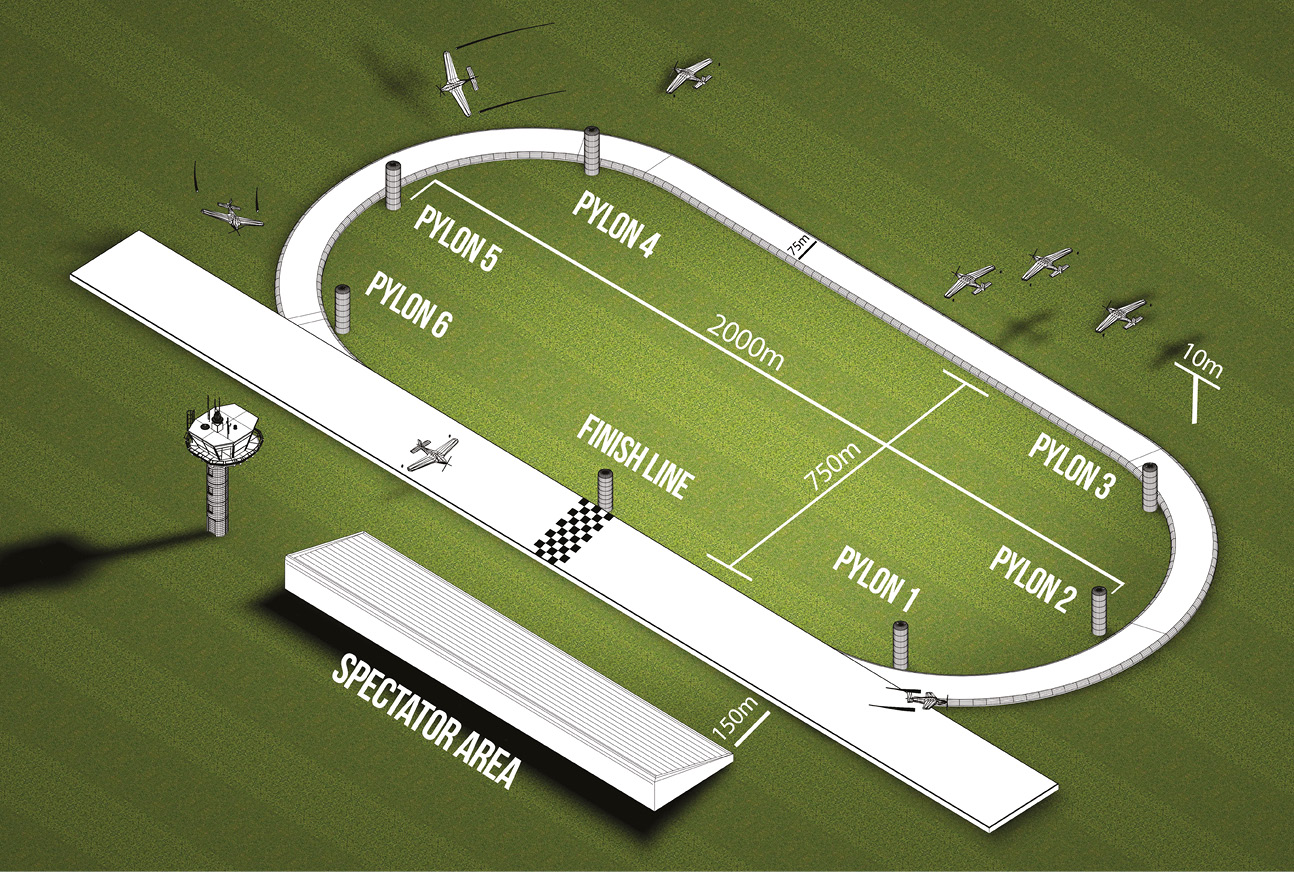 Also proposed for next year is the first Airspeeder championship, using machines with eight rotors that can fly at up to 120mph, 20 metres off the ground. A pilotless prototype was unveiled at this year's Goodwood Festival of Speed, and carried out some test flights. The competition version will be manned.
Matt Pearson, the South African entrepreneur behind Airspeeder, says that 10 pilots will compete in races and time-trials. On the safety side, augmented reality technology to provide all-round vision, and anti-collision software is meant to help to prevent any form of mid-air crashes.
In contrast, the Air Race E series uses more conventional-looking aircraft, similar to kerosene-fuelled machines that enter the Reno Air Race and Air Race 1 series.
As with those events, pilots will compete at close quarters, relying on their judgment and responses to avoid other planes.
Four teams have already signed up for the new format. the first competitors include Casey Erickson, a female Reno Air Race pilot, a Dutch team made up of university students, and aviation companies from Britain (Condor Aviation) and America (Blue-Beta Racing).