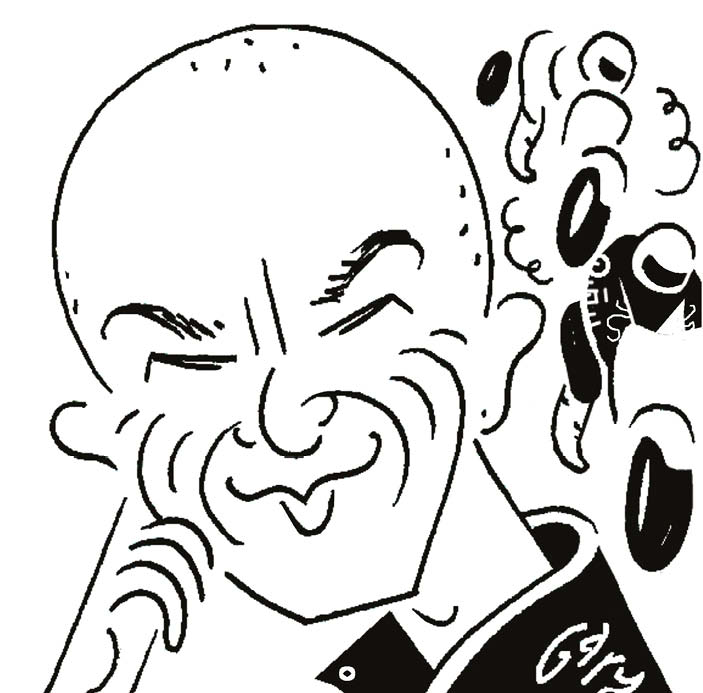 Thirty years ago this summer, Eddie Lawson became the first rider to win back-to-back premier-class world championships with different manufacturers.
Lawson won the 1984, 1986 and 1988 500cc titles with Yamaha. When Honda announced – out of nowhere – that it had signed the Californian for 1989, the paddock was agog. Lawson made the move because he felt he'd been ripped off by Yamaha's team owner. He almost cut off his nose to spite his face, because he took a pay cut to move to Honda… and the factory's 1989 NSR500 was a most malevolent machine compared with Yamaha's friendlier YZR500.
The story of Lawson's 1989 season is legendary. His Honda team wasn't run directly by the factory but instead by Erv Kanemoto, a renowned US-born Japanese engineer. Kanemoto's outfit was tiny, but his technical genius and close links with the Honda Racing Corporation were worth their weight in unobtanium. What he did during 1989 transformed Honda's understanding of chassis technology and helped the factory assume a dominant position in GP racing.
Lawson had a bruising beginning to the championship. The NSR hurt him badly in pre-season testing and again during practice for the second of 15 races. Somehow the NSR chassis combined the worst of both worlds: it was unstable at speed and wouldn't turn into corners. "The title didn't seem likely at that point – we were way off," he said later.
"I saw Eddie coming into the right-hander and couldn't believe it"
The turning point came at round three, Laguna Seca, where the pits are very close to the track. "I walked down to the last corner, thinking maybe I could see why this thing wasn't turning well," Kanemoto recalls. "I saw Eddie coming into the previous right-hander and I couldn't believe it: when he turned in the bike wanted to go into the dirt on the inside, so he lifted the bike up, then when he turned in again he was way wide!
"The bike was turning too quickly! This was last practice on Saturday, so we slowed down the steering, but we just went halfway because it was such an extreme change from what we'd been running.
"The next morning Eddie pitted during race warm-up and I thought, 'What are we going to do now? We've probably gone the wrong way and made the bike even worse! Eddie stopped in the pits and said, 'This is the first time it feels like a motorcycle'."
Most people had already written off Lawson's 1989 season, but next time out at Jerez he won his first race on the NSR. The Laguna geometry adjustment had been followed by a revised chassis, which made the bike manageable, if far from perfect.
Kanemoto and Lawson kept the HRC chassis fabricators busy all summer – at least seven revised frames and swing-arms were flown from HRC's Asaka HQ to its European base. Much of this work was righting wrongs HRC had made the previous year, when chassis rigidity had been reduced in an effort to improve grip and cornering performance.
"We were trying to find a direction, just gathering more data, trying to make the bike more rigid, because a lot of the problem was that the bike wasn't reacting quickly enough to Eddie's inputs," Kanemoto adds. "It was already understood that you could make the bike work better on its side by reducing the stiffness, but reducing rigidity in all directions makes the bike slow to react, so some of the frame stiffening did work."
These were the early days of understanding the benefits of a certain amount of chassis flex, so Kanemoto was a pioneer, zeroing in on the ideal blend of lateral, longitudinal and torsional stiffness.
Lawson was famed for the quality of his feedback, although he isn't sure he was that good at it.
"If we made a change to the bike I was never afraid to say 'It's worse' or 'I don't know if it's better or worse'," he says. "I think a lot of riders ask for changes, then they're like, 'Oh man, it's worse; I can't tell them it's worse!' It's not that I knew that much, it's just I wasn't afraid to tell them exactly what was going on."
Chassis improvements weren't the only avenue of development. The NSR's engine was the most powerful on the grid, but its aggressive delivery affected overall performance. During 1989 HRC finally got the message and started looking for a better way of delivering torque to the rear tyre.
For the 1990 season the NSR's even-spaced 90-degree firing configuration was replaced by a 180-degree configuration, which actuated cylinders in pairs to improve traction. This was the first step towards the so-called big-bang concept, which dominates MotoGP to this day
"During 1989 the engine character caused a lot of what people thought was a handling problem," Kanemoto explains. "We got a big gain with the 180, because the power hit wasn't so abrupt, so the rider could start to open the throttle when the bike was leaned over. A lot of that was down to Eddie, because he had ridden the Yamaha, so he knew the engine could be more friendly. HRC had their eyes opened – they realised that this handling thing isn't just the chassis, it's engine character too."
---
Mat Oxley has covered motorcycle racing for many years – and also has the distinction of being an Isle of Man TT winner
Follow Mat on Twitter @matoxley
---
DIGITAL EXTRA