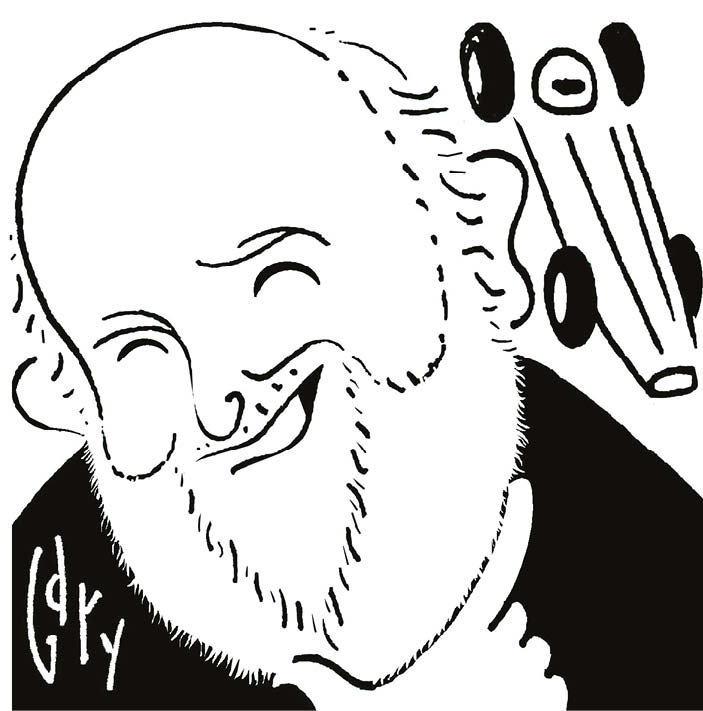 Each year at the Goodwood Festival of Speed I tend to wear four different hats. The one with the biggest brim is probably as Goodwood's historical (on rare occasions hysterical) consultant. The floppiest is probably as the Bonhams Auctioneers' competition car consultant. Then there's my Revs Institute/Collier Collection consultancy cap – with my 'Motor Sport' titfer perched at a jaunty angle between…
After four hard days I had time on the drive home to ponder what I had seen.
In the Goodwood paddock I had spent a lot of time with the Revs/Collier Porsche 917PA – the lovely and pioneering 1969 Can-Am Championship car as driven then by Jo Siffert.
Porsche in Stuttgart had decided in mid-season '69 to provide a car, works driver 'Seppi' and a crew for a fact-finding Can-Am campaign sponsored by the new Porsche Audi Division of Volkswagen America. Immediately after Le Mans '69, a rush programme began to build the car, chassis '917-028'. In effect they removed the upperworks of a 917 coupé and fitted its multi-tubular spaceframe chassis with a sleek spyder body based upon the 908/2 'Pflunder' ('Flounder') sports-prototype.
That saved around 100lbs, which was promptly offset by the 56 gallons of fuel necessary to complete a Can-Am round non-stop. A standard 4.5-litre early 917 flat-12 engine was installed, and upon its debut at Mid-Ohio – round six of the championship – this 917PA was three litres smaller, 200lbs heavier and 250 horsepower short of the tailor-made Can-Am McLaren-Chevrolets.
But in his six 917PA races, Siffert finished all but one, placed second once and took fourth in the championship. Not too shabby for half a series. That modest success – and the brand promotion rather than the prize money accrued, left Porsche encouraged to try harder. Ultimately it would wade in with the turbocharged 917/10s and 917/30s of
1972-73 and steamroller all atmospheric-induction opposition, including five-time champion McLaren, but the turbo technology – power at the turn of a screw – finally just priced Can-Am out of existence.
Anyway, the 917PA was where that all started, and this year the car was closer to its original spec with the exhaust of the flat-12's front six cylinders exiting through a sill tunnel just ahead of each rear wheel arch, the rear six through twin pipes under the tail. This had been the system featured in the early 1969 Porsche 917 coupé endurance cars, and I'd forgotten how distinctive it sounded in contrast to the all-tailpipe systems on the 1970-71 models with which we are so familiar.
"The exhaust generated huge heat just behind the driver's kidneys"
When the 917PA was fired up in its Goodwood paddock shelter, the side-sill tunnel pipes barked. The under-tail pipes blared in ear-splitting sympathy. Talk about a caged tiger – one could sense this Can-Am animal was enraged. Brian Redman was trusted with taming it, and he enjoyed himself hugely in the dry – prudently opting against taking it out when the hill was soaked by Sunday rain. As it tore uphill those side pipes kept more of the crowd awake than even the brigade of 917 coupés to follow… The trouble with that exhaust system was that it generated tremendous heat just behind the driver's kidneys, and was a swine to work on. An all-tailpipe one replaced it.
The 1720lb PA's flat tail-deck body panel above the engine bay has no particular shape to stiffen it, so Porsche bonded longitudinal bands of straight balsa wood into the glassfibre. This seemed a good idea, so they also saved weight in the gearknob. It's a machined sphere of laminated balsa wood. If it's thrown to you, it's like catching a table-tennis ball.
And that set my mind on the super-light works Porsche 909 Bergspyder sitting nearby. Now there's a true masterpiece of anorexic design. Aimed at success in the European Mountain Championship, that bluff-nosed baby with 2-litre flat-8 engine became a celebration of weight-saving metallurgy and minimalistic design. It weighed only 849lbs and proved a rocket ship up the mountain courses – although the works drivers generally preferred the less nervous behaviour of the older 910 Bergspyder.
And then that set my mind off on rosy reminiscence of the heyday of the EMC, with increasingly clever Porsche, Ferrari and Abarth entries battling to clip split seconds off each other. Of course between the wars Mercedes-Benz and Auto Union ripped bits off one another on the mountain climbs, but from 1957 when the still-surviving FIA competition began, through the 1960s, the Championship had real significance, and top-line drivers. European Champions on the mountains have included 'Taffy' von Trips (1958), Edgar Barth (1959-63-64), Ludovico Scarfiotti (1962 and '65), Gerhard Mitter (1966-67-68), Peter Schetty with the 2-litre works Ferrari 212E (1969) – then Jimmy Mieusset's F2 March single-seaters (1973-74). Now, the majority of great venues are gone, along with the memorable names if you ask me.
Some categories grab public attention within a heyday period, then fade into a shadow. Some – like the great days of Can-Am racing, flare and die… and are, oh, so fondly remembered. A laminated balsa gearknob… Whoah boy… who'd have thought it?
---
Doug Nye is the UK's leading motor racing historian and has been writing authoritatively about the sport since the 1960s
---
DIGITAL EXTRA