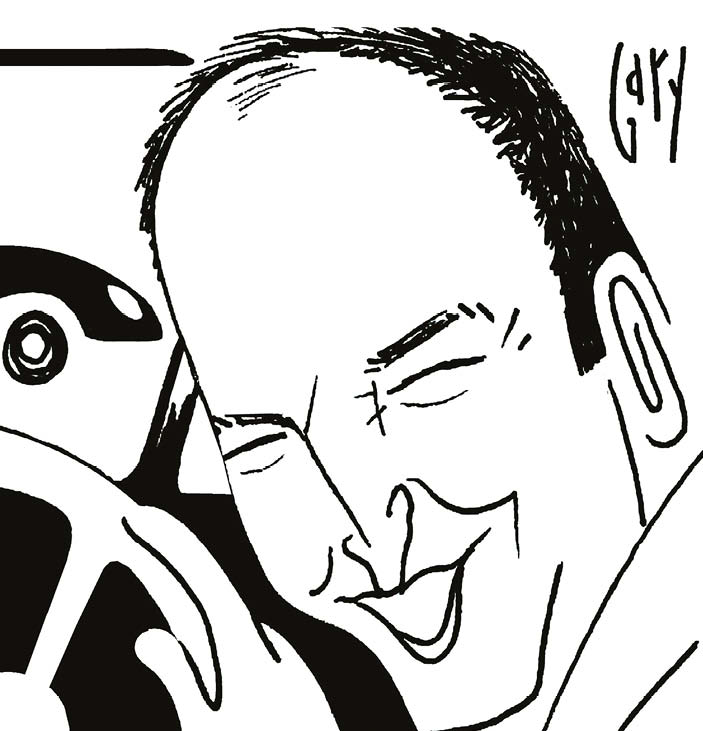 Lee Iacocca was a giant of this industry, yet not a man of whom I'd passed a thought in years until I read last month that he'd died aged 94. In the early 1990s I got the chance to interview him at a Detroit Motor Show, and I turned it down. What a schmuck.
Here was the chance to speak to a man who through his near 50-year career safely stewarded two-thirds of the US auto industry and when the opportunity came to ask him how, I opted out. As callow a youth as ever reached his mid-20s, I'd rather drive Dodge Vipers than talk to the man who created them. In short, I bottled it.
Iacocca is probably known best as the driving force behind the Ford Mustang, but his influence over the Blue Oval, especially after he became president in 1970, ran far wider than that. Although famed for his marketing campaigns and the proud owner of a wealth of weapons-grade one-liners, what earned Iacocca global respect was that beneath the grand flourishes was a true engineer. Real substance behind that style.
But it's for what happened after Henry Ford II fired him in 1978 despite returning a $1.8 billion profit that year (for no apparent reason other then he just didn't like him), that I think he should really be remembered.
He joined Chrysler, a company that was riddled with debt, struggling to sell cars and losing millions. By introducing the small, frugal and affordable K-platform for its Dodge, Plymouth and Chrysler brands and then doing the same with minivans (effectively inventing the MPV), he executed one of the greatest turnarounds in US corporate history. A company that lost $1.7 billion in 1980 made $2.7 billion in 1984. By 1987 the near-bankrupt company he joined eight years earlier had $3 billion in the bank. That was also the year he had the presence of mind to buy Jeep, the brand that today is doing the vast majority of the heavy lifting at Fiat Chrysler Automobiles.
Like us all, Iacocca made mistakes and he had his detractors, but to me he was one of the few true greats not just of the US auto scene, but of the entire industry.
---
It was my very lucky lot at the Festival of Speed to drive a Porsche whose very existence fascinated me. I'd always admired the willingness of German race teams to build a car simply to prove a point – the greatest to this day remaining the 1939 Mercedes W165 'Tripoli' GP car – but the 1977 Porsche 935/2.0, better known as 'Baby' was cut from a very similar cloth.
She (Baby is always referred to in the feminine) was conceived because the 'standard' 935 had become a victim of its own success. So dominant was it in the German DRM championship (the forerunner to DTM) that no-one was very interested in which 935 would win any given race. Exacerbating the problem was that in the lower 2-litre category, Ford and BMW were knocking lumps out of each other, stealing the show.
So on an 'if you can't beat them join them basis', Baby was created. She looked like a 935 but the entire body ahead of and behind the cabin was replaced by thin aluminium tubes to which an ultra-lightweight body was attached. The flat-six motor was reduced to just 1425cc so it could sneak into the 2-litre class once the 1.4 multiplication factor for turbo engines had been applied. It still had 380bhp at 8200rpm despite using just a single KKK turbo. Baby used a smaller, lighter gearbox and had new rear suspension. Yet despite the changes to the structure, chassis, engine and gearbox, Baby took part in her first race just two months after the project had been approved.
She failed first time out at the Norisring – too much lag, wrong gear ratios and an intolerably hot cockpit for Jacky Ickx – but she came to Hockenheim properly prepared and cleaned up: pole position (by nearly 3sec) fastest lap and a flag to flag victory. Point proven, Baby was tucked away and has remained a museum piece ever since.
What would she be like to drive? At 710kg, Baby is by far the lightest car ever to be derived from a 911, but with so much power from such a small engine running a compression ratio of just 6.5:1 and made from technology now 42 years old, I had literally no idea what to expect.
"Off-boost, I genuinely thought Baby's motor was broken"
She's in no hurry to make friends. The clutch is diabolically heavy, the steering lock poor and the off-boost throttle response so sluggish that as I gently squirted it down towards the start line, I genuinely thought the motor was broken. I'm sure that below 6000rpm, Baby is the slowest racing car I've ever driven.
Above 6000rpm and you'd better hang onto your hat. Baby has a power-to-weight ratio that exceeds that of a Bugatti Veyron, and it all arrives between there and 9000rpm. She was then a thrilling car to drive.
But never an easy one. With cold tyres and a spool differential what Baby really wanted to do was nuzzle up to the hay bales on the outside of every corner and it was my job to stop her. It is always special to drive a unique car and managing Baby for a minute or so was a fascinating exercise. But my greatest pleasure was handing her back in the same condition in which I found her.
---
A former editor of Motor Sport, Andrew splits his time between testing the latest road cars and racing (mostly) historic machinery
Follow Andrew on Twitter @Andrew_Frankel