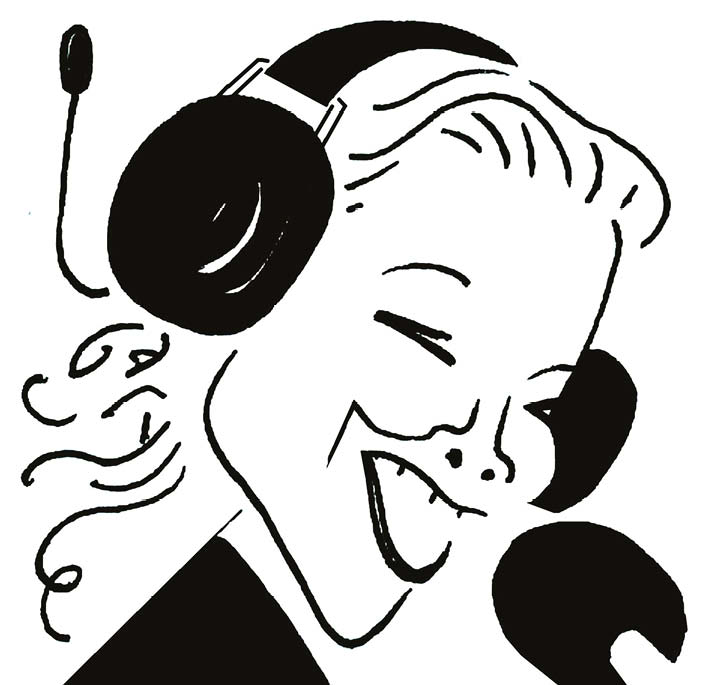 The first time I sat down with Lewis Hamilton to do an in-depth interview with him was in Brazil 2012. The Interlagos circuit has been updated since then but then the team hospitality units were squashed into the paddock. Teams barely had enough room to swing a proverbial cat.
However, McLaren's unit was the setting for my chat with the then one-time world champion. He was just about to leave the safety of McLaren, the team he had signed with when he was a child, to move to Mercedes. There was plenty to talk about.
I don't know what your expectations are when it comes to radio teams in sport, but they are small. Back in 2012 I believe Sky were bringing over 70 staff to a race – the same year we had four people on the road. Myself, a commentator, a summariser and a producer. So, there wasn't a gang of people buzzing around Lewis making sure microphones were set up correctly and that audio levels were bang on, there wasn't anyone telling me what to ask next or advising that we needed to move onto the next subject. It was just Lewis and I.
It was my first full season in F1, so I was pretty nervous – and terrified the machine I was recording the interview on would inexplicably die halfway through the chat.
Bang on time Lewis rocks up, with very little fanfare, and for the next 13 minutes we talk all about his life growing up with his family, the hours spent on the road with his dad, eating Pot Noodles and living out of the back of a van in the hope that Lewis could become an F1 driver. It was a fascinating insight into a sportsman. Lewis came across as humble, deeply proud of his roots and a genuine guy. It was a great interview because he was willing to give so much.
At the end of our allotted time (all F1 drivers are in high demand so to get one-on-one time isn't standard anymore) I switched off my recorder and Hamilton leant across and commented on the little device: "Wow is this all you have recording this?". My first instinct was to shout 'DON'T TOUCH IT!!!' so great was my paranoia that the machine would self-combust and I would be left with no Hamilton interview. I managed to fight the urge, and that was the point I thought this Lewis guy was OK. "Man, I wish I could delete that," he said. "I've just told you way too much and probably ruined the book I'll one day write because I've let you in to all my secrets. I really enjoyed that. Thanks."
It was a simple comment that cost him nothing but it made me walk away feeling like I'd done a great job, and I was about to show a side of him that had never been broadcast before. In hindsight, he probably says that to a lot of interviewers but for me, that day, it was a kind gesture and something I wasn't expecting from him.
Mercedes granted us permission to speak again at pre-season testing in 2013. There wasn't much in the way of a Hamilton entourage in those days, we met him at the bottom of the stairs and it really stayed with me that he said: "Ladies first, after you."  It was another small detail…
That interview he tried to give us an idea of what it felt like to drive an F1 car. His eyes came alive as he compared his day job to the feeling of a roller coaster or something like a fighter pilot must experience. Lewis isn't a big fan of cameras so the fact that we always talk to him without massive equipment or cameramen is a real advantage. He's comfortable and opens up more. He comes alive and is animated, a side that doesn't always come across on TV.
"I felt like I was on a journey through time when I was speaking to Niki Lauda"
I've interviewed many drivers, from Michael Schumacher (clinical and intense) to Nico Rosberg (as wily as a cat and used to make me feel like he was playing some sort of a game with me during an interview). Sebastian Vettel can be one of the best (very funny British sense of humour but will not speak about anything personal) and more recently Lando Norris and George Russell who I interviewed together and they were a brilliant double act… but one of my favourite interviews was with the late Niki Lauda, when I was making a documentary about James Hunt. Lauda was humorous but gave amazing insight. I felt like I was on a journey through time with him.
Niki was the man responsible for bringing Lewis from McLaren to Mercedes and I can only imagine the conversations they had along the way. The two of them were well matched. Full of ego and spirit, great at what they do, but with a myriad of other interests away from the race tracks, too.
Lewis has changed a lot. Some interviews are better than others depending on what is going on in his life at the time. Nowadays it is rare to find Lewis alone, he normally has an entourage. His hair has changed, his tattoos have become more numerous, (despite telling me in India in 2014 that he was definitely not getting any more), the necklaces are more bling and he has missed several media sessions. But when Lewis is on form there is no better person to wax lyrical about F1. For all the fashion and music and celebrity, the thing he talks most passionately about is the sport he loves and is clearly rather good at.
---
Jennie Gow has formed a staple of the BBC's Formula 1 broadcasting team since 2011, working across both TV and radio
Follow Jennie on Twitter @JennieGow