Product of the month
As movie tie-ups go, this one is rather unexpected. Toy brand and Lego rival Playmobil will get its own big-screen adaptation in August, and Porsche has jumped on the product placement bandwagon to ensure its prototype Mission E electric sports car is centre stage. The secret agent character – brilliantly named Rex Dasher and voiced by Harry Potter himself, Daniel Radcliffe – handles a plastic variant of the machine in the film, and now your little ones can do the same with this officially licensed remote-control model. It has working lights, secret storage compartments and even a scale Porsche charging station to plug it in to.
£69.99, Playmobil.co.uk
These toys are available on the Motor Sport Shop
---
Iconic Cloth T-Shirts
Motor racing-themed shirts aren't a rarity, but these ones from Iconic Cloth stand out from the crowd thanks to their beautifully retro designs. Made from 100 per cent brushed cotton, our pick would be the Ayrton Senna one, which cleverly depicts the rain-soaked number 12 his Lotus 97T wore as the great Brazilian scored his breakthrough grand prix victory in Portugal in 1985. There are various Porsche options, including both retro Targa Florio and Le Mans-flavoured ones, nice Mercedes Mille Miglia '722' offerings and even some dedicated to Isle of Man TT icons such as Joey Dunlop and Mike Hailwood.
From £28, iconiccloth.co.uk
---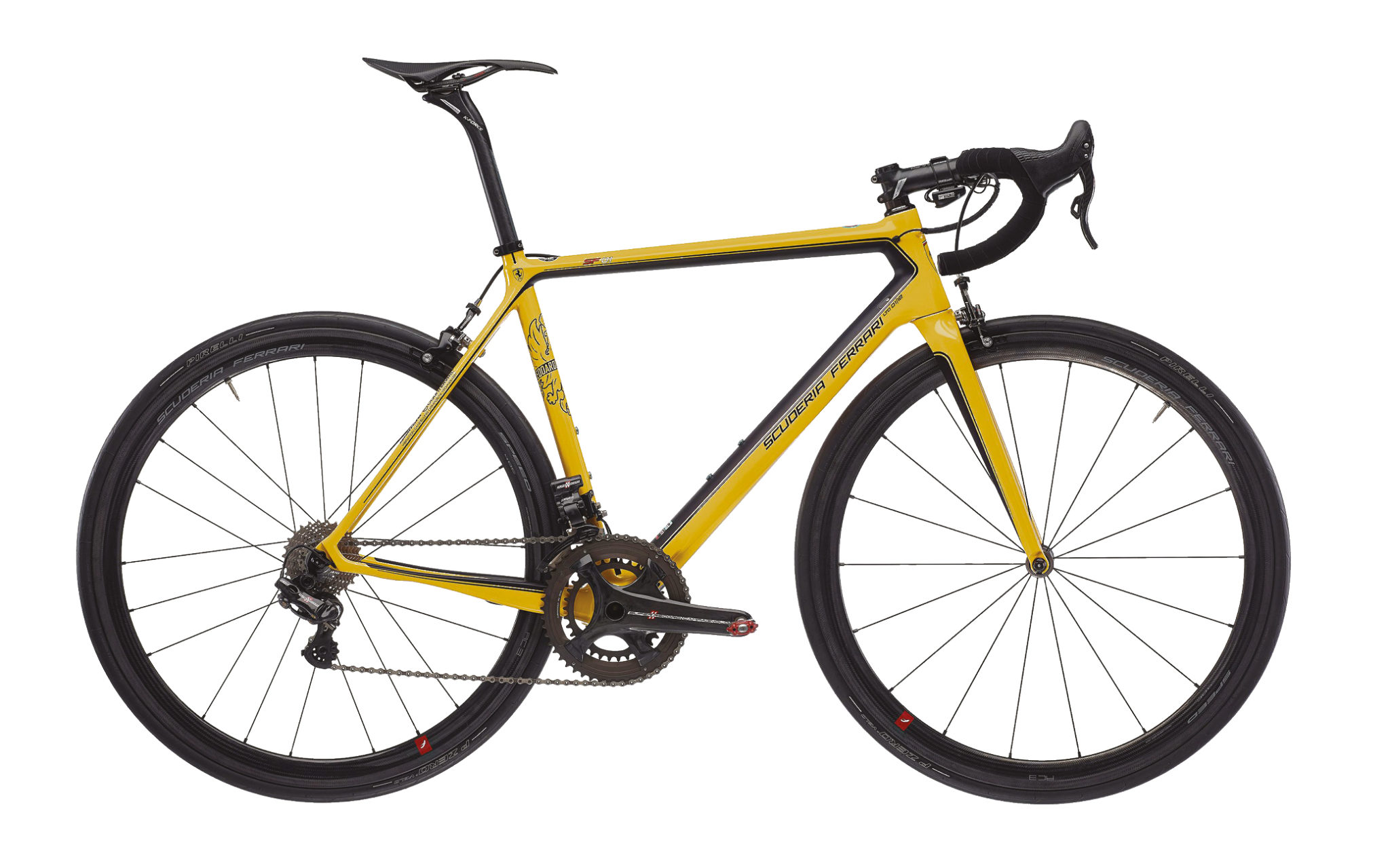 Ferrari SF01 racing bike
Not to be outdone by other car-turned-cycling tie-ups (such as the BMW bike we featured recently) Ferrari has set out to create the ultimate road racing bike in this partnership with the oldest active cycling manufacturer in the world, Bianchi. Named the SF01 in Ferrari's F1 nomenclature – it has an ultra-lightweight carbon frame that incorporates vibration absorbing technology. Limited to 12, each bike is tailor-made, with an array of customisation options. The one thing that isn't negotiable is the colour scheme – it's Giallo Modena yellow only, with go-faster Ferrari detailing.
£15,500, store.ferrari.com
---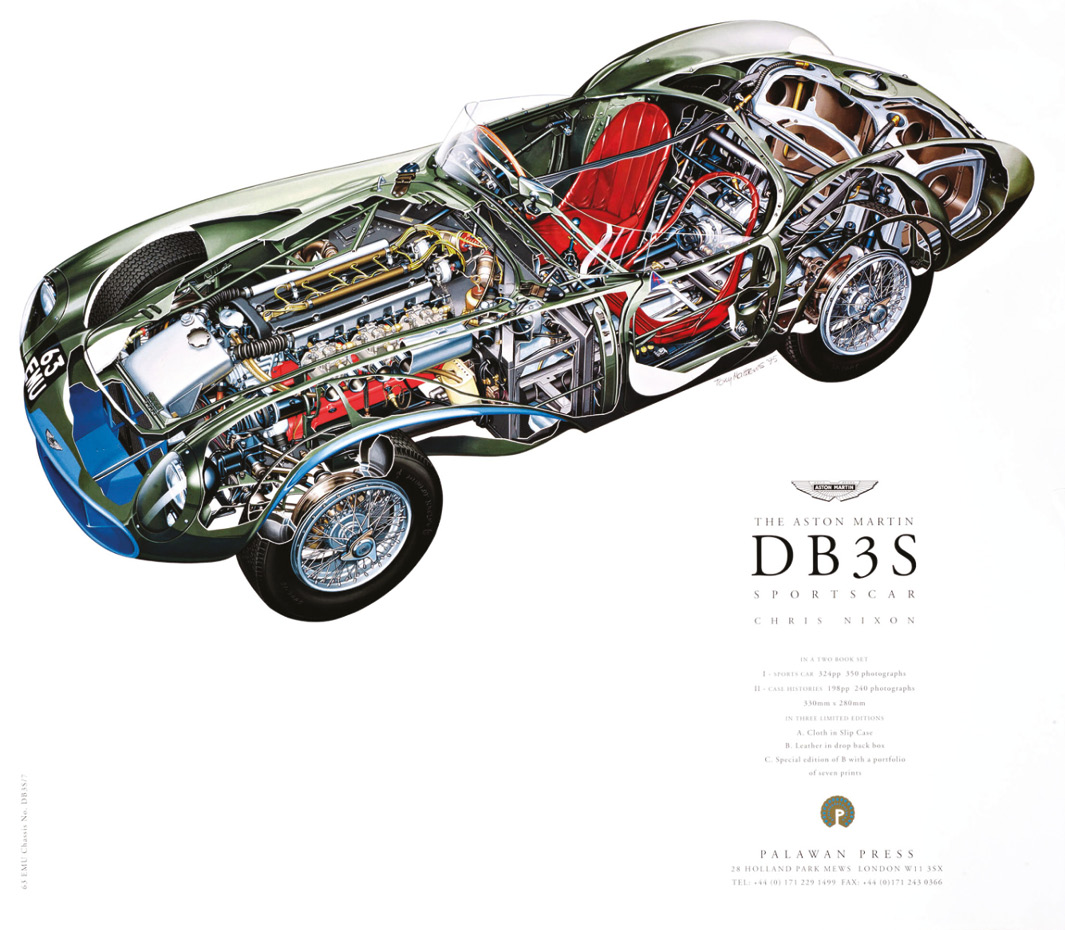 Palawan Press posters
We're a big fan of the Palawan Press book range in the office, as the company puts out some beautiful, often limited-edition tomes, and now it's branched out with a range of posters, too. Of the first collection, this lovely cutaway image of the
Aston Martin DB3S does it for us. It features the artwork of Tony Matthews, showing chassis number 7, registration 63 EMU, which was once raced by Roy Salvadori. Each example is printed on glossy paper and measures 80×69.5cm.
£25, palawan.co.uk
---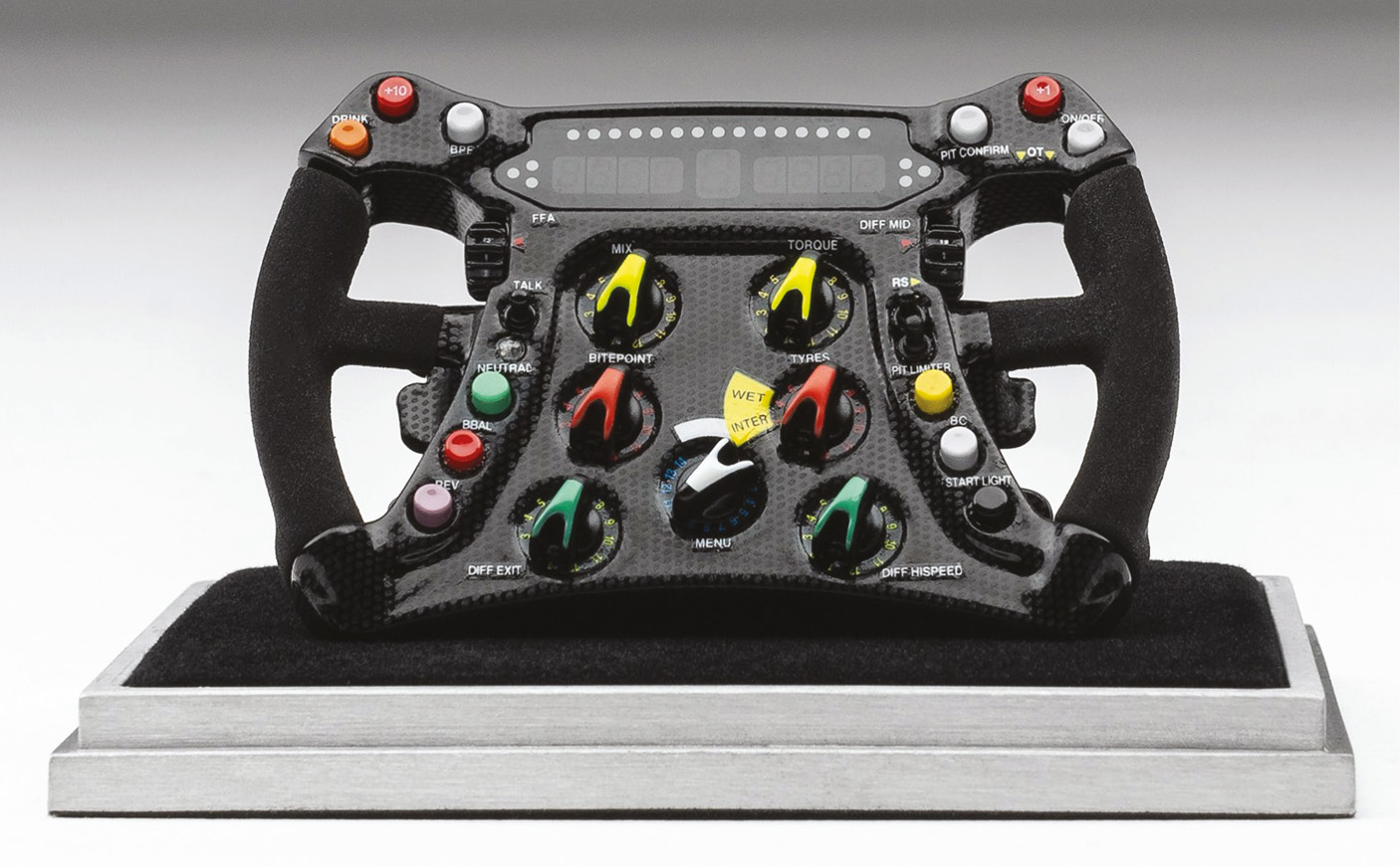 Brawn GP steering wheel
The only downside to Brawn GP's remarkable 2009 Formula 1 season was that it missed out on a whole heap of merchandising due to the team being so short-lived. Born out of the ashes of Honda, which were rescued by Ross Brawn, Brawn GP contested just one season – and remarkably won the world championship with Jenson Button, and was then immediately bought by Mercedes. While it's technically still dominating today decked in silver, the white and lime colours never really got the chance to shine on merchandising stalls for long. Amalgam models is celebrating the 10th anniversary of the team by releasing some lovely recreations, such as this intricately modelled 1:4 scale steering wheel. There's also a 1:12 scale nosecone replica, or a full-blown 1:8 scale car replica for a hefty £5990.
From £165, amalgamcollection.com
---
Memorabilia: race-used pieces
Get some genuinely high-octane conversation starters with these once-raced mementos