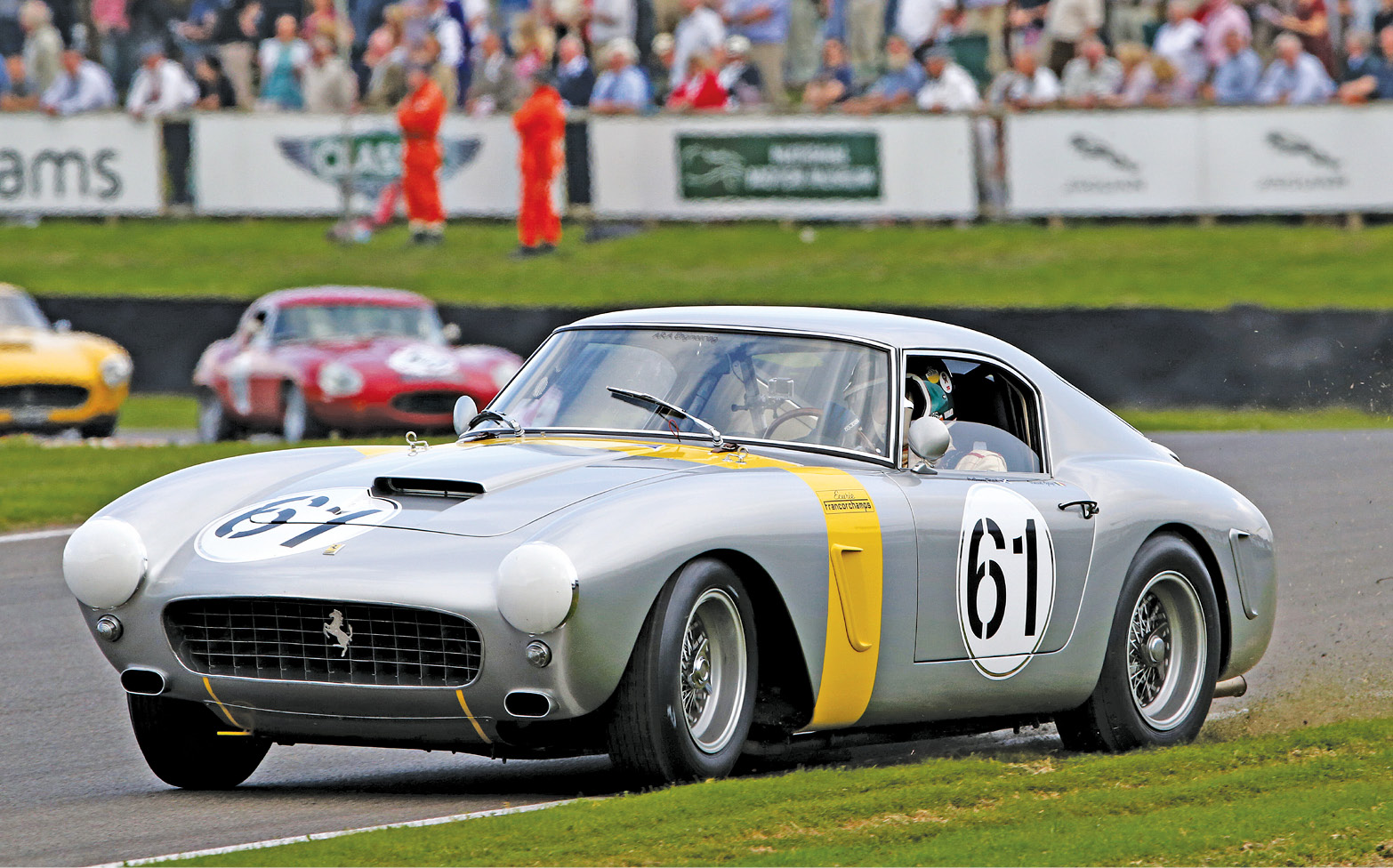 1962 Ferrari 250GT SWB/C
KINRARA TROPHY. Entrant Arnold Meier
Across the weekend of September 13-15, the Goodwood Revival will showcase some of the finest cars, drivers and historic racing in the world. And one of the gems on the grid will undoubtedly be this Ferrari 250GT SWB/C. Derived from the 250GT, a true Grand Tourer for racing and rallying, the short-wheelbase version carried the same 260-280bhp 3-litre Colombo V12, but was much lighter, especially the 72 alloy-bodied examples. A dual-purpose machine, it could be driven to the track, raced and then driven home. For favoured customers Ferrari produced a competitzione version with the V12 tweaked to 300bhp. Apart from disc brakes there was nothing innovative about the SWB's design – it was a perfectly sorted package.
Delivered to Brussels, this example has had an adventurous life, including a film star owner. After a season of racing and hillclimbing in 1961 it was readied for Le Mans in 1962 – which ended badly with a major crash. Instead of repairing the bodywork the owner sent it to the Drogo coachworks in Italy, which clothed it in a smoother, long-nosed shape. Actor James Coburn bought it before it returned to Europe for a new racing career, including Goodwood's RAC TT Celebration where Danny Sullivan and Stefan Johansson raced it.
In 2015 it lost its unique Drogo body, replaced by original-style panels, and since then it has raced regularly, appearing at the Le Mans Classic, the Tour Auto and, of course, the Goodwood Revival.
---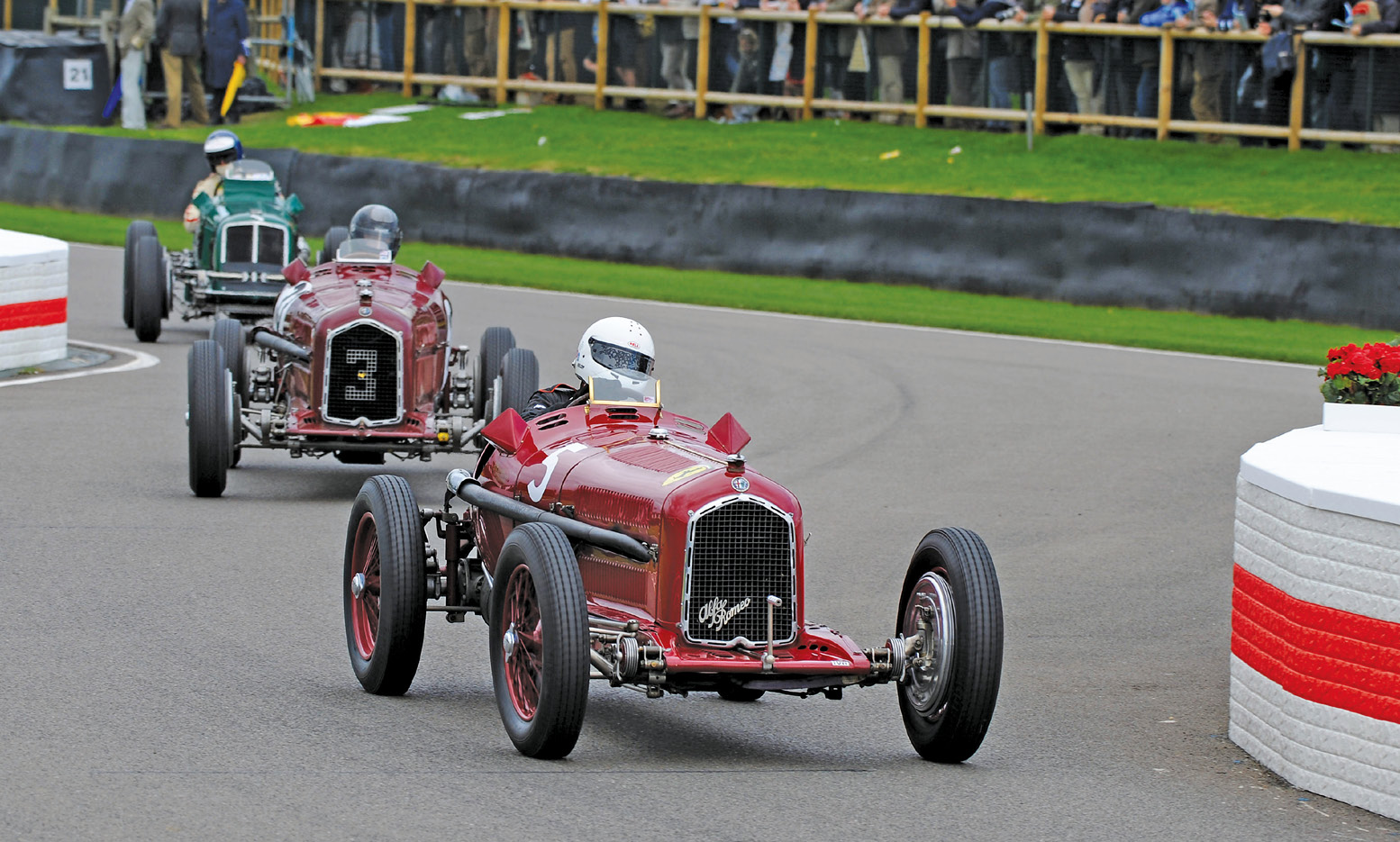 Alfa Romeo Tipo B Monoposto
GOODWOOD TROPHY. Entrant Charles Nearburg
A ground-breaker in its time. Alfa Romeo's Tipo B, or P3 in popular parlance, was the first true centre-line single-seater grand prix car, and until the arrival of those silver machines from Germany it dominated the top rank of racing. Powered by a 2.6-litre twin-supercharged straight-eight it was both light and powerful, and in 1932 achieved multiple victories in the hands of such as Tazio Nuvolari and Rudi Caracciola. With a larger 2.9-litre motor, and under Enzo Ferrari's wing, P3s scored a magnificent 1-2-3 in the 1934 French GP, but the Mercedes and Auto Union onslaught was at hand…
Motoring and flying enthusiast Richard 'Mad Jack' Shuttleworth purchased this car direct from Ferrari's team for the 1935 season, topping the Brighton Speed Trials, setting Brooklands records and winning the Donington Grand Prix. After a major accident in 1936 he had it rebuilt by the factory, but was killed in an air crash without racing it again. In the 1940s is was converted to two-seater road-going form and tested in Motor Sport by Bill Boddy. Since then it has raced regularly both as a sports car and later converted back to current monoposto form – but uniquely it is still road-registered!
---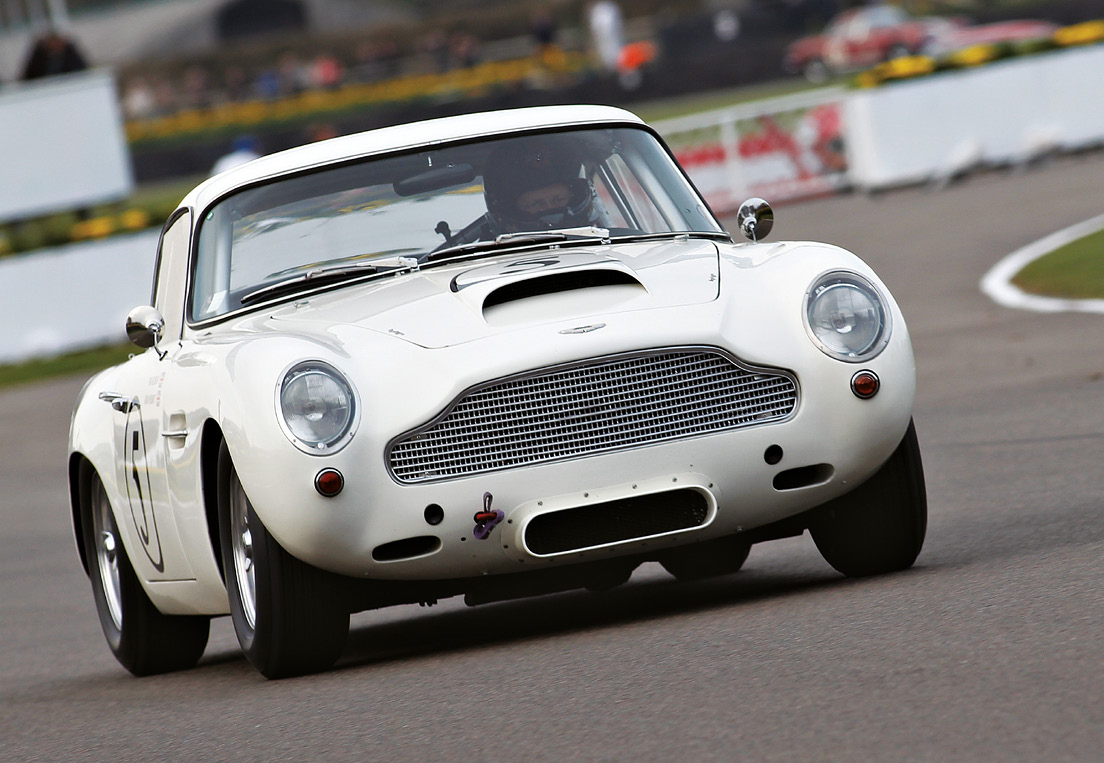 1960 Aston Martin DB4GT
KINRARA TROPHY. Entrant Tom Alexander
One of 75 lighter GT versions of the Aston DB4 introduced in 1959, with shorter wheelbase and uprated twin-plug 302bhp engine. Known for its continuous history and very original interior, this 1960 example was supplied to the USA and raced extensively at Sebring, Lime Rock and Bahamas Speedweek, including by grand prix driver Innes Ireland, before a new career in historic racing from the 1970s. It has competed in Classic Le Mans and Goodwood meetings and its guest drivers have included Tiff Needell, Andy Wallace and Christian Horner.
---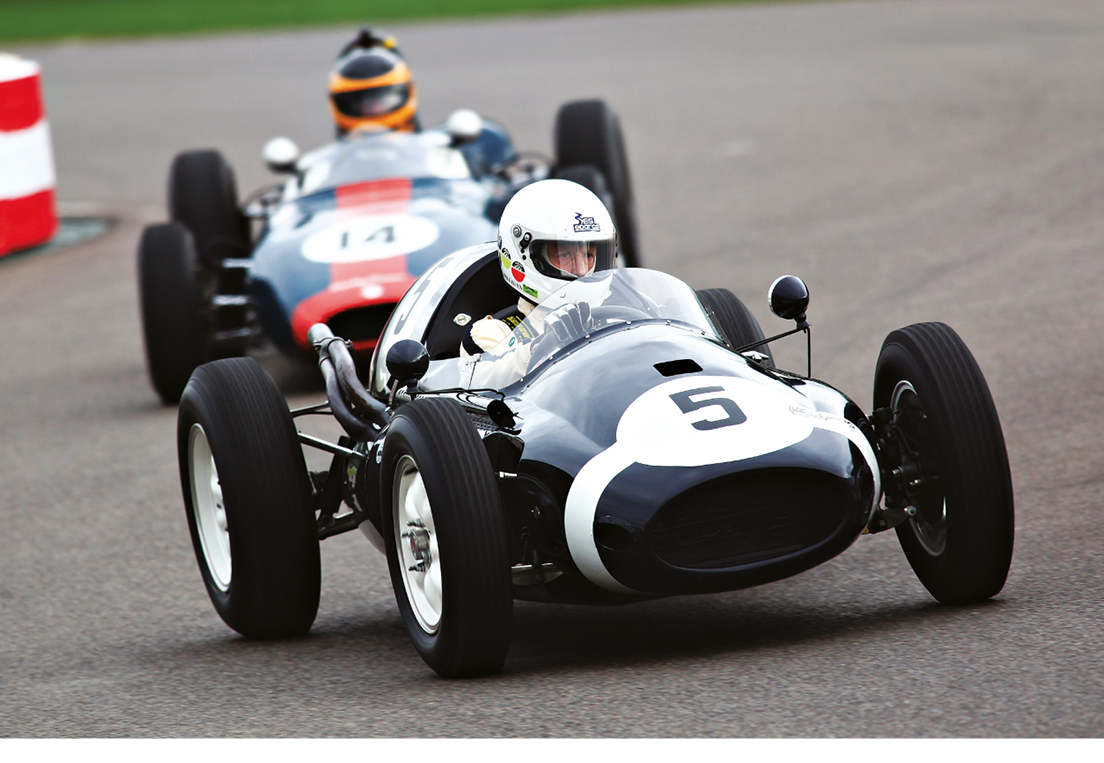 1958 Cooper T45
RICHMOND & GORDON TROPHY. Entrant Harvey Sykes
Who would have thought the flimsy 500cc machines of the 1950s would turn grand prix racing on its head? Yet with their rear engines, nimble handling and low weight that's what they did: Stirling Moss won the 1958 Argentine GP in a Cooper T43, the first world championship victory for a rear-engined car, despite giving away valuable power to the Ferraris and Maseratis. A month later at Monaco this very T45, similarly run by Rob Walker's private equipe, scored another victory with Maurice Trintignant, proving the front-engined grand prix car was doomed. Look for Trintignant's signature on the Cooper's nose.
---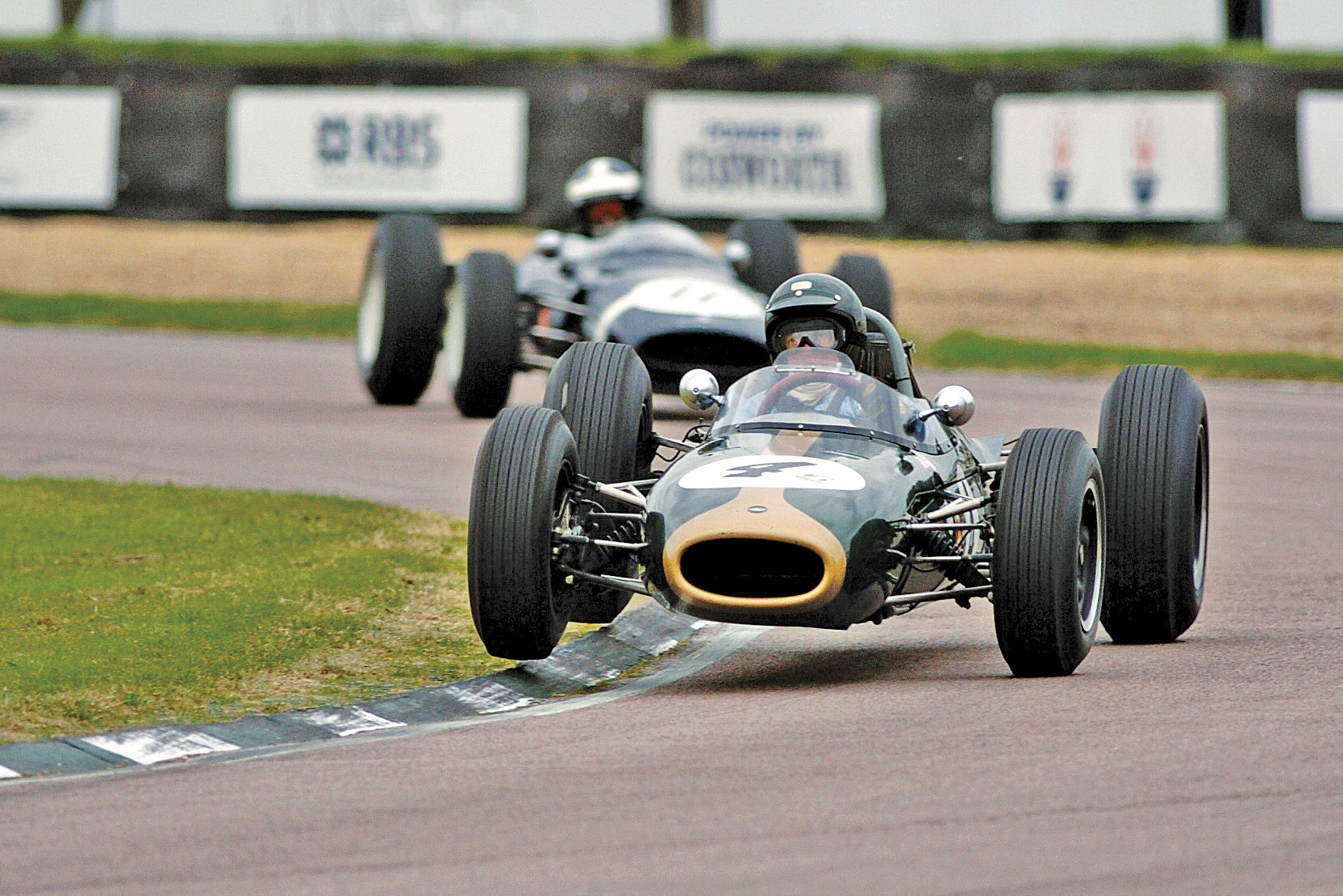 1963 Brabham-Climax BT7
GLOVER TROPHY. Entrant James King
The first grand prix winner from world champion and racing car constructor Jack Brabham, Ron Tauranac's BT7 design was a slimmer evolution of the previous BT3. Fitted with the Climax V8 and a five-speed Hewland transaxle gearbox this chassis, no1, was allocated to new recruit Dan Gurney. With a third place and two seconds Gurney proved the new car could rival the dominant Lotus entries, but poor reliability meant no victories that year.
Driving this car the following season, Gurney brought the team its first victory – the French GP – and won again in Mexico. Indeed, Gurney drove this chassis in every championship round throughout 1963 and '64, winning again in Mexico in the latter season – and when he didn't win he either led or qualified on the front row, only to be let down by mechanical maladies.
For the following season the team used the newer BT11 but retained BT7 no1 as backup, driven by Brabham himself as well as Denny Hulme and Giancarlo Baghetti, before selling to a privateer for hillclimbing. After a few years of obscurity it re-emerged in 1977 with a Buick V8 engine before being returned to its original specification. It is now a frequent competitor in the hands of James King, and featured in a Motor Sport track test in May 2018.
---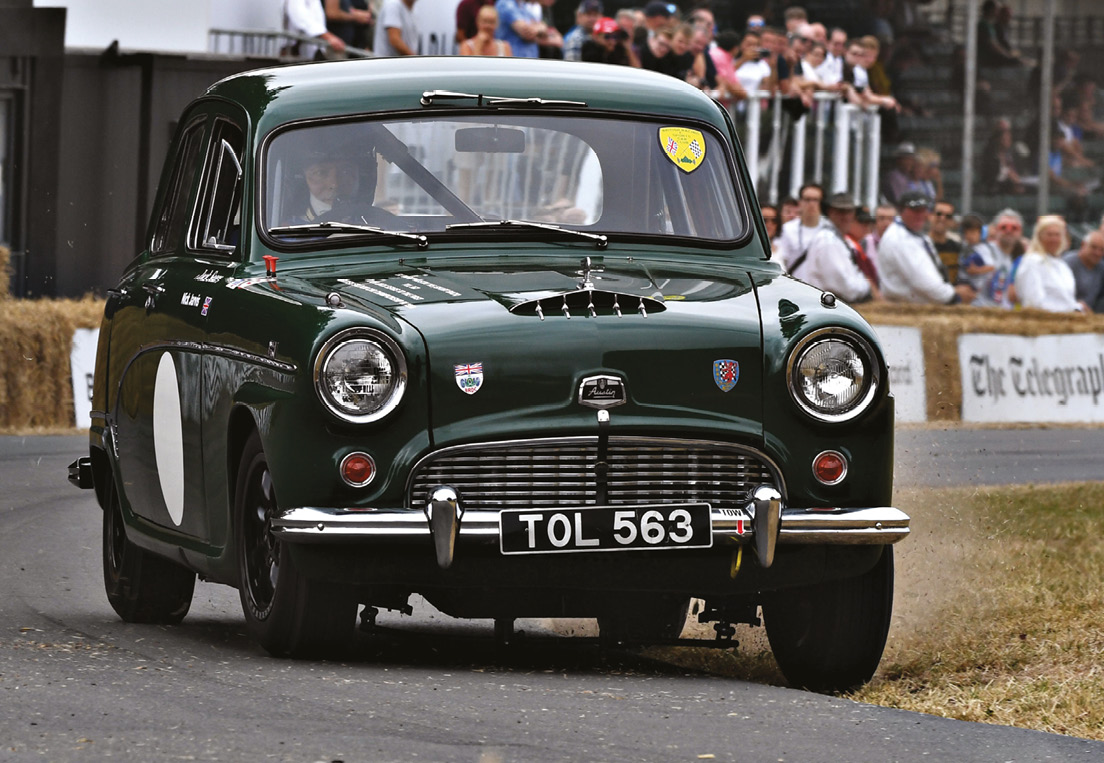 1957 Austin Westminster A105
ST MARY'S TROPHY. Entrant Tom Alexander
In the 1950s you didn't need a supercar to go racing – family saloons offered tyre-howling excitement with minimal mods. That's why Jack Sears managed to win the inaugural British Saloon Car Championship in this weighty Austin Westminster. Part of the BMC rally team, Sears chose an ex-rally A105 for the new series because of its 2.6-litre engine. At the time class wins counted equally, so although his rival Tommy Sopwith kept winning the larger class in his Jaguar Mk1, they ended that 1958 season on equal wins. Solution? A shootout in matching Riley 1.5s, which Sears won by a whisker.
---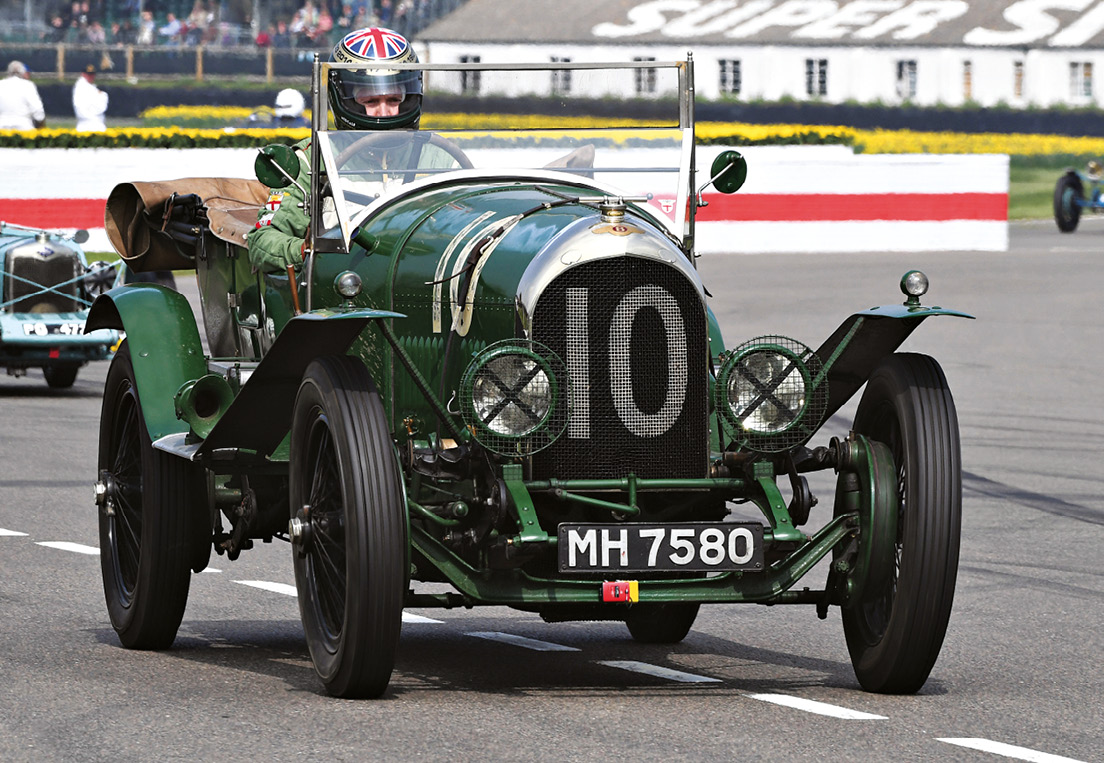 1925 Bentley 3-litre
BROOKLANDS TROPHY. Entrant Jonathan Turner
A car with a unique place in the Bentley story – this was the first to contest Le Mans as a works entry. Following John Duff's privateer victory in 1924, W.O. Bentley prepared this car to pair with Duff's for the 1925 event. With a tuned engine, lightweight body and a 25-gallon petrol tank it looked a favourite – but Le Mans rules demanded running 20 laps with hood up, and the team didn't allow for the extra drag. The car ran out of fuel after 19 laps, so Bertie Kensington-Moir and Dudley Benjafield were excluded. Restored to 1925 form, 'Number 10' enjoys extensive rally and race outings – and finally finished Le Mans at the Classic event in 2016.
---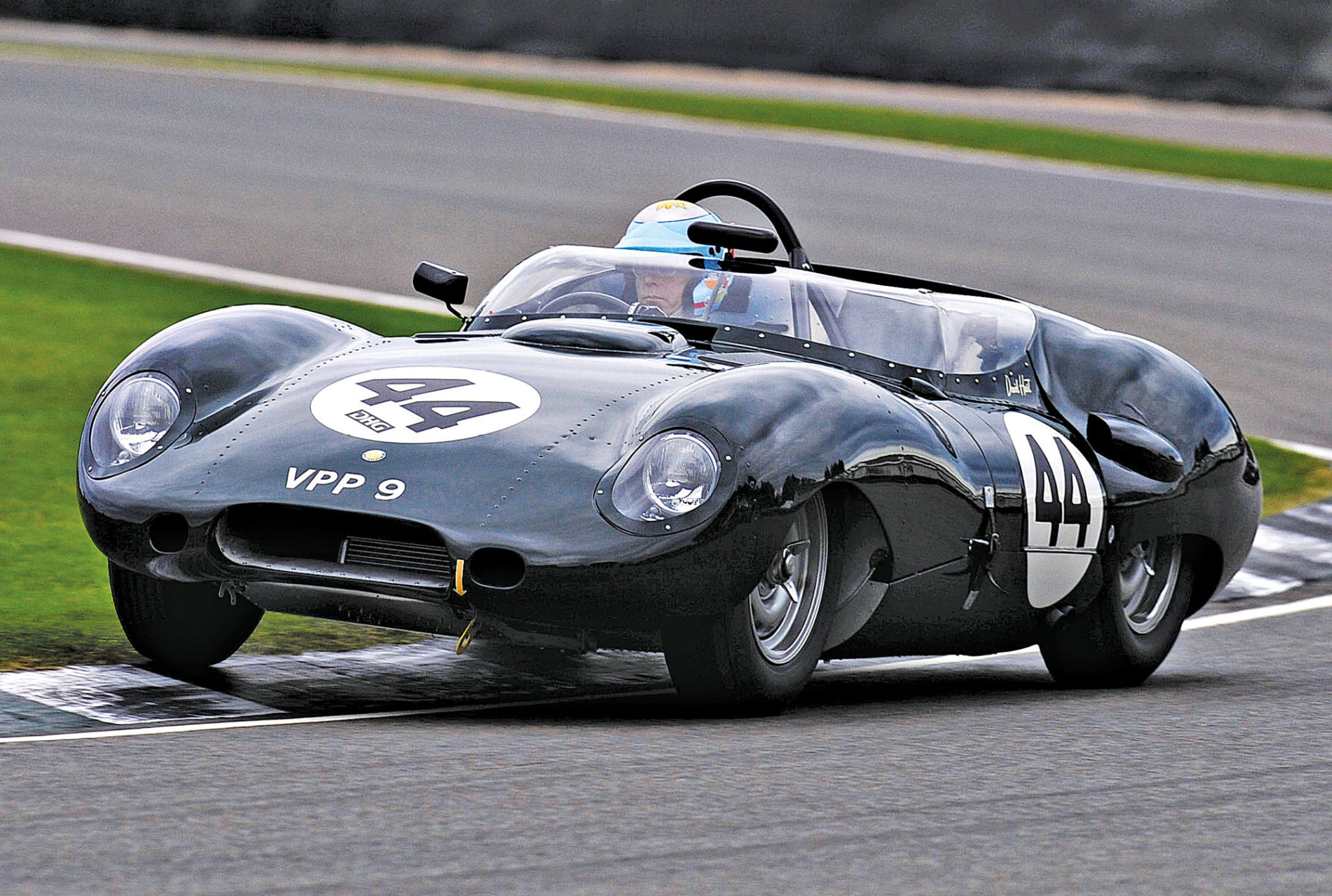 1959 Costin Lister-Jaguars
SUSSEX TROPHY. Entrants John Hugenholtz, David Hart
A historic meeting for these two machines – both were Lister team cars in 1959 and this will be the first time they have raced together since Le Mans that year. With six-cylinder Jaguar power, Lister's handy chassis proved a regular winner during the later 1950s, topping some 30 races in '59, some in 'Knobbly' form and some, like this pair, clad in aerodynamic bodies shaped by Frank Costin.
The first works Costin built, John Hugenholtz's BHL2 scored a debut win at Goodwood for Ivor Bueb who campaigned it through 1959 including at Le Mans, where Jaguar's reduced 3-litre engine, required by new regulations, let them down after running in fourth place. After a couple of seasons racing on the US West Coast it rested in private collections before returning to Europe, where in the last decade it has raced widely including appearing at the Goodwood Revival.
Dating from 1958, David Hart's chassis BHL3 first brought victories in Knobbly form for charismatic Archie Scott Brown before a crash at Spa resulted in a rebuild to updated Costin spec for 1959. Because of the 3-litre Jaguar's problems Le Mans brought no glory, but then the silver screen beckoned – BHL3 appears in the racing film The Green Helmet. It raced again at Goodwood before moving to Australia where it received a Chevy V8, now replaced by a correct Jaguar D-type spec engine.
---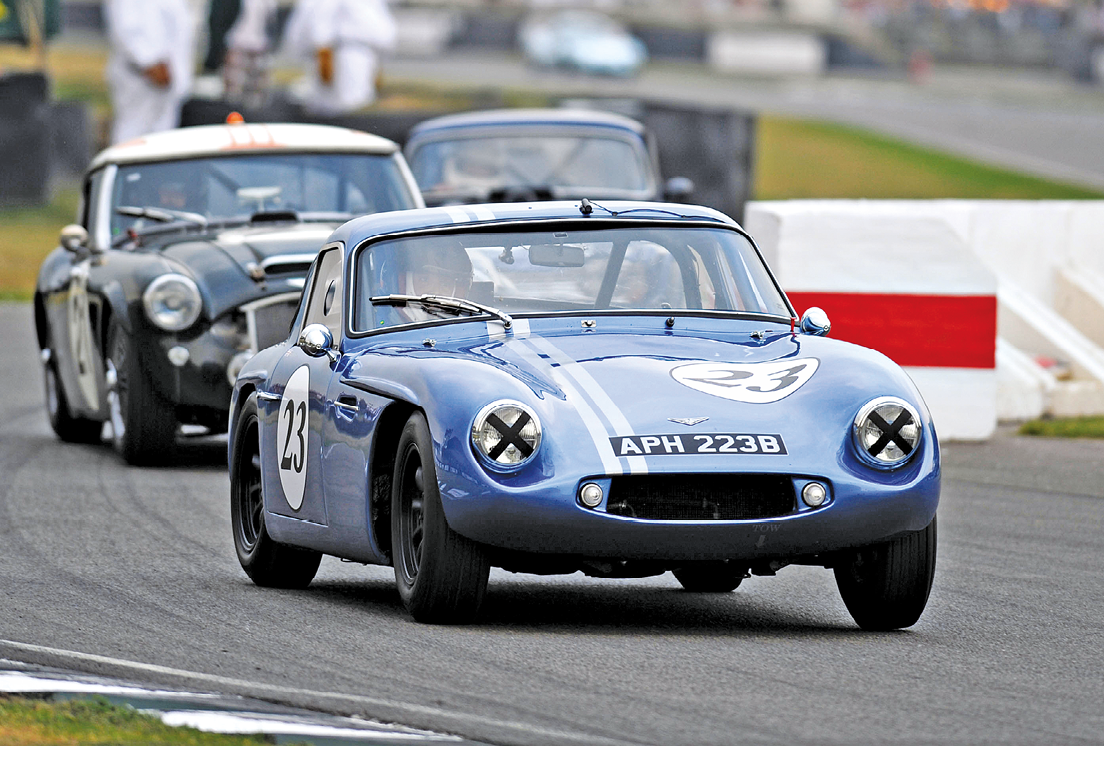 1963 TVR Grantura MkIII
FORDWATER TROPHY. Entrant Tim Layzell
Blackpool's only car maker evolved its stubby glass-fibre coupé steadily from 1958 until by '63 it offered the longer and bigger-engined MkIII, a popular club racer with 1800cc MG power in the nose of its tubular backbone chassis. In the hands of Paddy Gaston this example contested the Nürburgring 1000Km and Silverstone 6 Hours in 1964, the Spa 500km in '64 and '65 and also the 2-litre class of the 1964 Tourist Trophy at Goodwood. Various people raced it after that, including the great Gerry Marshall, and more recently it won the 2009 Fordwater Trophy at the Goodwood Revival.
---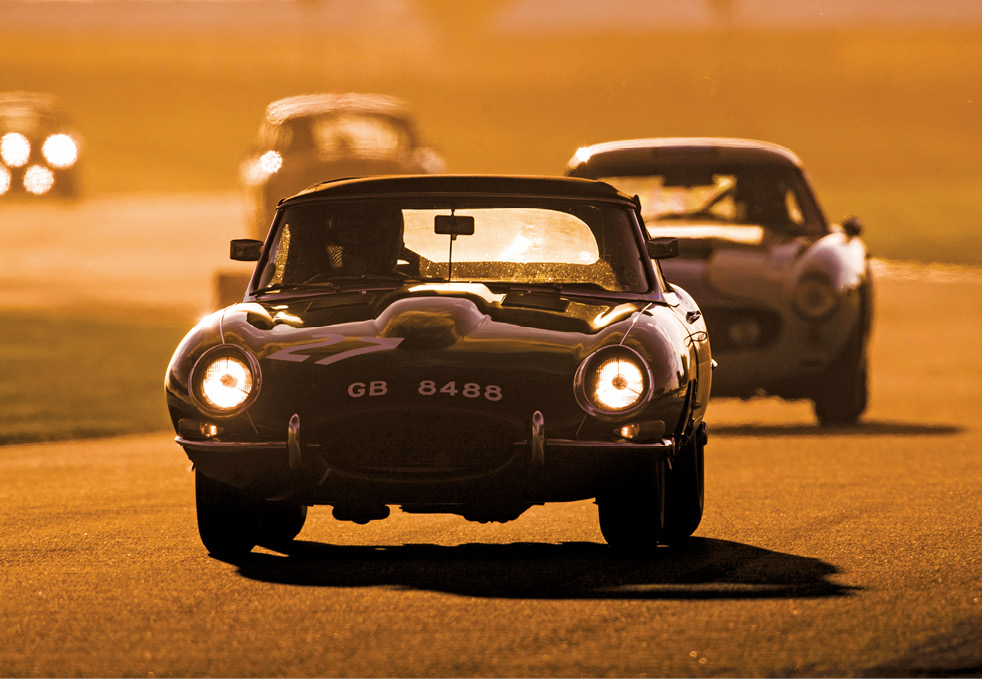 1961 Jaguar E-type
KINRARA TROPHY. Entrant Adam Lindeman
One of the first 16 E-types off the line, of which seven were built for private race teams with more power, close-ratio gearbox and chassis and brake modifications – the first competition E-types. This example was supplied new to British racer (and secret stamp collector) Sir Gawaine Baillie, who raced it through 1961 without great success against the dominant Ferraris. Later it went through a period of neglect, being rescued at a purchase price of £2450! After a nut-and-bolt restoration it remained a road car in the USA but more recently has raced in historic events with current owner, art dealer Adam Lindemann.
---
DIGITAL EXTRA