2020 Goodwood Speedweek: The 'Revival on steroids' rescue plan
The Revival and Festival of Speed may have been cancelled, but in an exclusive interview, the Duke of Richmond and Gordon tells us of his idea for an exciting new event that could just save the season
"Early summer usually brings the excitement of a busy season well underway, creating a hive of activity across all areas of the estate," wrote the Duke of Richmond and Gordon back in June. "Instead, Goodwood remains unseasonably quiet and we are holding our breath, hoping that the next few weeks will mean better news for all of us in light of the pandemic. Although we are deeply saddened not to be able to hold the Festival of Speed and Revival this year, as things hopefully improve, I look forward to when we may safely come together again."
No daffodils at the Members' Meeting; no chance to nose around some unearthed wonder at the Festival of Speed; no St Mary's Trophy tin-top shenanigans to make us chuckle at the Revival; no humongous grid of glittering old racing cars at Silverstone
to top such numbers achieved in period…
Yes, Formula 1 has found a way to be revived and the British Touring Car Championship will return thick and fast in August, but a season isn't complete without the grandee Goodwoods and the Silverstone Classic. We've missed it all this year.
"We've missed you too!" says the Duke, speaking to Motor Sport exclusively just before this issue closed for press. "This year would have been the 28th Festival of Speed, which is crazy. Outside, the park looks gorgeous with lots of long grass. But it's so weird because it should have been last weekend. It was so bizarre sitting in the garden thinking 'what are we doing?'"
But happily the Duke has good news. It turns out the demise of the Goodwood motor racing season is greatly exaggerated, thanks to an audacious plan for a new meeting that will take place in October. "Goodwood Speedweek presented by Mastercard will take place at the Motor Circuit on October 16 to 18," he tells us. "It's inspired by the Festival of Speed and Revival, so what we are trying to do is to take the best, the highlights, from both and put them into one spectacular one-off celebration. Sadly, due to the ongoing problems of this bloody virus, it will be behind closed doors."
Not actually being allowed to attend at the West Sussex estate is clearly a shame, but typically of Goodwood, the team is determined to make the best of a difficult situation. And when you listen to the Duke describe the plans it's difficult not to be swept up by his enthusiasm. "This is pretty much the Revival behind closed doors – on steroids," he says. "The Revival races will be happening, including all the big races, including the RAC Tourist Trophy Celebration. But the point, for me, is to put together a really creative, unusual show, not just a live-streamed race meeting. This racing event will be going on at the circuit, but there will be all sorts of other things going on to create a once in a lifetime, unmissable three-day extravaganza. We may use other elements of the estate to do things such as launch cars. Speedweek will be optimised for broadcast, turning the lack of spectators into a positive rather than a negative, with the action transmitted live via Goodwood Road and Racing's website free of charge, and via social media channels and a range of broadcast partners."
Among the added elements is one that really captures the imagination: modern racing cars are to be let loose on the Motor Circuit for a crack at the outright lap record – and not just the official one. It's something that just wouldn't be possible if spectators were in attendance on the banks around the famous old circuit.
"Speedweek will build to a climax on the Sunday in a never-to-be-repeated competition with some of the world's fastest cars in motor sport history vying for honours in a winner takes all shoot-out over one lap," says the Duke (with a little help from the press release, which was due to go out after our conversation). "Modern cars have never competed at Goodwood, so it will be unlike anything previously seen. Without spectators present the action can be faster, more extreme and more spectacular than ever."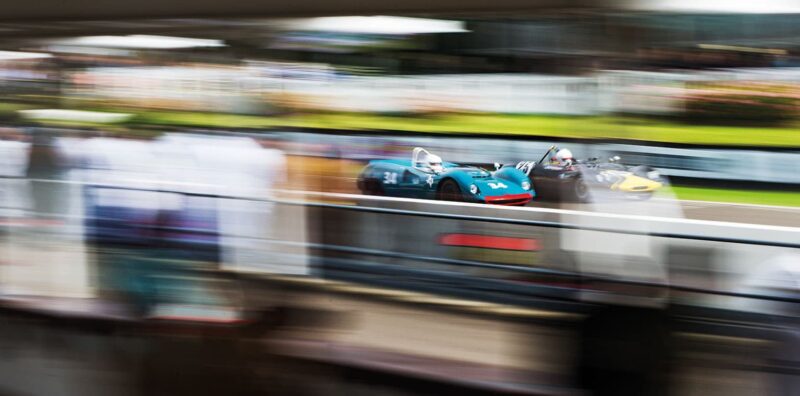 Jim Clark and Jackie Stewart hold the official record from Goodwood's first life, the pair both managing a 1min 20.4sec lap at the final period Formula 1 race in 1965 before the circuit's closure a year later. The mark has been well beaten in the modern Revival era, but no one has come close to the fabled lap Nelson Piquet is said to have managed during Goodwood's years as a private test track, in a Brabham-BMW BT52. Did he really dip below the one-minute mark? Whatever, it's part of Goodwood folklore and the Duke drops in that BMW can't resist sending a BT52 over for Speedweek as a nod to the claim. Details of what else will join the shoot-out have yet to be confirmed – but finally we might be about to find out just what a modern, downforce-loaded F1 car can really do around Goodwood's fast sweeps… Let's just hope the autumnal weather is kind.
The Duke reveals further Speedweek features: "Rally competition will see the cars going on, over and even under the circuit," – which sounds much like the rallysprint that had been planned for the Members' Meeting this spring – "and an inaugural gymkhana will literally take over the venue, going to places that would normally be strictly out of bounds.
"Leading manufacturers will be launching cars, too," he says. "This is really important: we want it to be a really exciting, alternative, future-looking motor show as well. The industry hasn't been able to do anything for months so there is a lot of pent-up energy and we're keen to help them get the latest news out there.
"Supercars will be put through their paces, and technology will also take centre stage with the Festival of Speed Future Lab. "Bonhams, a partner since the first FoS in 1993, will hold an online auction over the weekend. There will be viewings at Goodwood beforehand. Also, Speedweek will be broadcast in innovative ways, including putting viewers right in the racing seat for an immersive experience. We're working with some very clever people and there are some really exciting things we can do with immersive and interactive elements."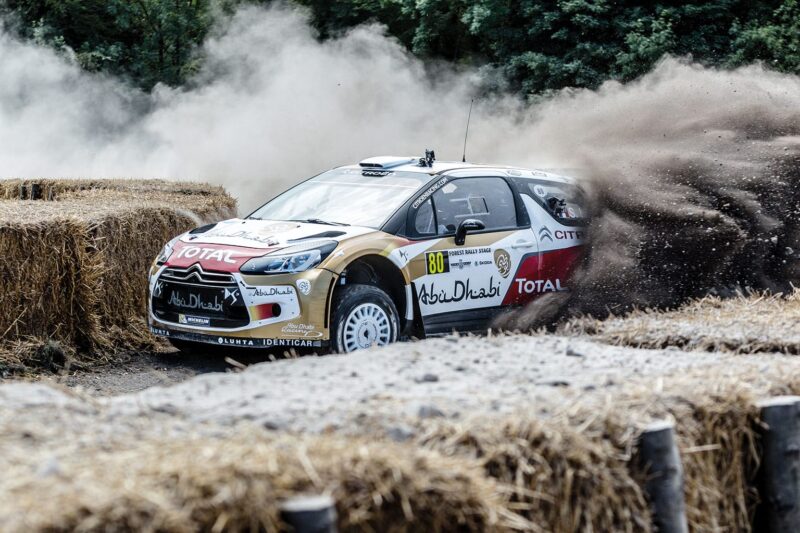 When the Festival of Speed was cancelled for 2020, statements issued by Goodwood set an alarming tone, suggesting the very future of the estate was now in doubt. The Goodwood Supporters' Association, first formed in the 1990s when Lord March, as he was then, was working to bring racing back to the circuit, has even been revived to encourage the public and competitors to contribute to the cause. Inevitably, the GSA has proven controversial given that the Goodwood Road and Racing Company recorded a profit in 2018 of £6.2 million, and the Duke himself was listed equal 537th in the 2020 Sunday Times Rich List on an estimated personal fortune of £228m, up £2m on 2019. But still, he claims to be heartened by the response the crisis has triggered.
"It has brought out the best in everyone, in a way," he says. "The estate at its heart is a traditional estate and the events have been unbelievably helpful in sustaining it. Without that income it has been severe. We're very involved in hospitality, the hotel and so on, along with our big events, and it's all been annihilated. That is a bit of a challenge – but it's not insurmountable and everyone has been incredibly supportive. Through the Goodwood Supporters' Association and all our partners, everyone has been right there. GSA support has been fantastic. The letters I've had have been heart-rending. It's very nice to know people feel that passionately.
"Our partners from the Festival of Speed and Revival are with us and have said we are in this together," he says of Speedweek and also of the future. "It's all manageable, but it's a big change. We have just got to weather the storm. No one wants to be beaten by this thing, so I'm really excited about next year. If there's a second go of [the coronavirus] this winter, that's a bit worrying. I wouldn't want to be in the position we are in now next year, but hopefully we'll have worked out a way of dealing with it by then."
As for the Goodwood Speedweek itself, the plan sounds like it might open up a new era for the business, despite the concept's supposed one-off status. "We're chucking a lot at it," says the Duke. Might it have a life beyond this year? "Who knows? We hope it will turn out to be more than a reaction to the crisis."
Trust Goodwood. In a time of trauma for the whole world, the Duke and his team have come up with a concept that could move
the automotive and motor racing world on another step or two. It won't be easy relying solely on commercial sponsorship and without paying spectators, but if anyone can do it… Liberty Media and the F1 world will surely be watching closely to see how much it can learn from the masters of automotive entertainment – and so will we. The Duke of Richmond and Gordon isn't one to let the grass grow beneath his feet for long.
---
The Silverstone Classic's plan to bounce back
Goodwood's events are not the only gaping holes in our motor racing season. The Silverstone Classic and its astonishing line-up of wall-to-wall races was another casualty this summer.
But its boss Nick Wigley is adamant the future will still be bright despite the devastating effect of COVID-19 on an event he has masterminded with such vigour and passion over the past decade.
"We went through all scenarios and had a complete event plan for each," he says of the decision to cancel. "Behind closed doors does not work for the Classic. The heart of it is motor racing, but it's also about the crowds, the car clubs, the music and the camping. You'd have 1000 competitors with nothing to do other than race; the reason they love it is they bring their families. It doesn't work financially because the sponsors have no benefit without spectators, and you have no ticket funds, so your only income is from the grids. We decided to preserve the reputation, the dream that is the Silverstone Classic and run properly in 2021."
Wigley admits the cancellation has "put us back 10 years," but you have to admire his optimism for 2021 and beyond: "We'll be back next year, it will be fab, we've got everything lined up and I hope everyone is looking forward to it. I can't tell you how much I am."
---
Digital extra