"This one, coming directly from the person who McQueen gifted it to, is as good as it gets as far as provenance goes."
McQueen's other Heuer Monaco sold at a Hollywood auction for $650,000 in 2012, the equivalent of £416,000 at the time.
Billed as "one of the world's most important Heuer wristwatches", the timepiece was given by McQueen to his mechanic Haig Altounian on the final day of Le Mans' filming. It is he who offered it up for auction.
As recounted by Altounian in the documentary Steve McQueen: The Man & Le Mans, the Bullitt star said "Thank you for keeping me alive all these months" as he handed the watch over.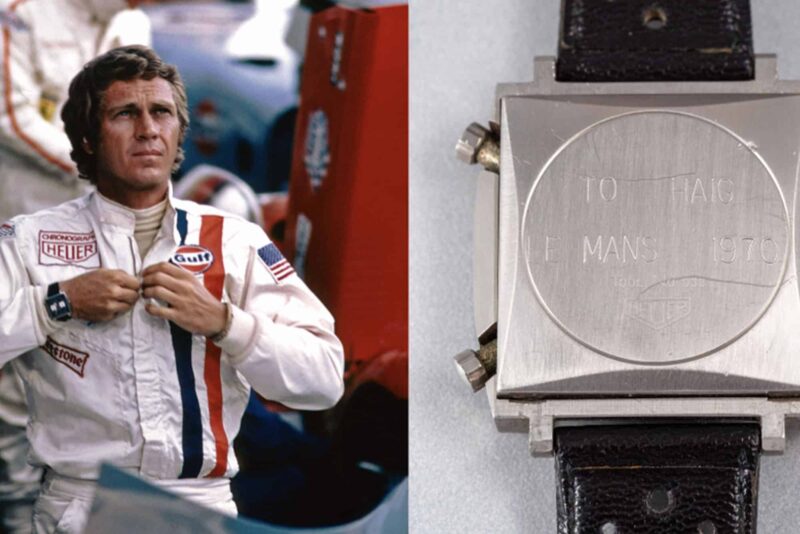 As Chief Mechanic, he was arguably the most important member of the behind-the-scenes crew and McQueen was intent on showing his immense gratitude.
Altounian originally turned down the watch, but McQueen insisted he take it, as he'd already had the dedication "TO HAIG LE MANS 1970" inscribed on the back.