Gordon Murray's Batmobile: "I just let my imagination run wild"
- Last updated: December 5th 2019
The chance to design a Batmobile was just too good to turn down for Gordon Murray. In his new book One Formula, 50 years of car design, Murray details the creative freedom he enjoyed when creating it.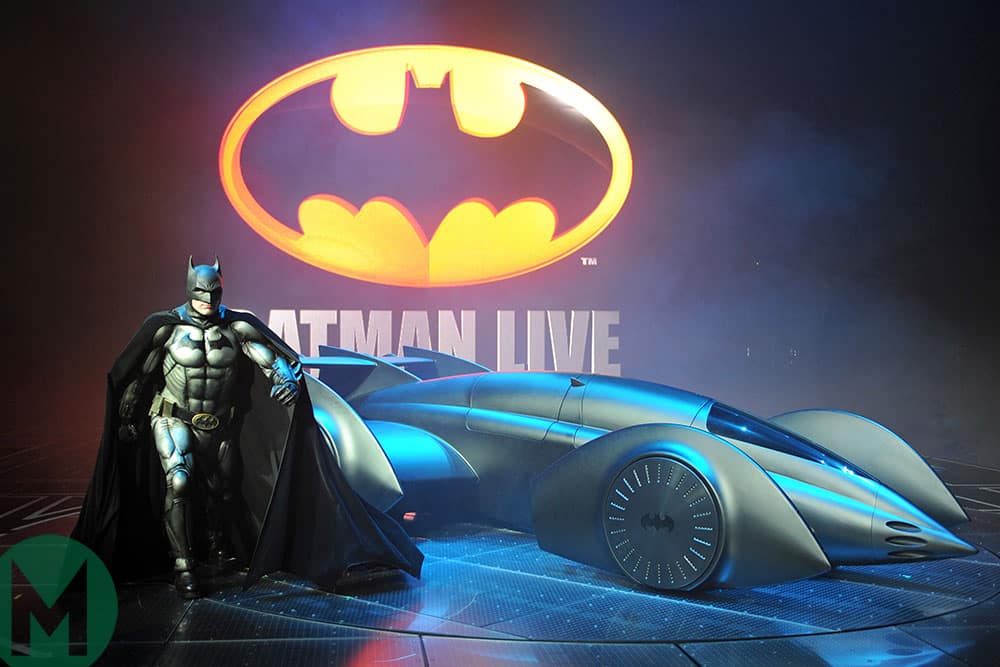 Photo: Warner Bros.
Having designed some of the most innovative Formula 1 cars of the 20th Century within FIA regulations, this project was something that was completely free of any form of restriction.
In this extract from his new book, One Formula, 50 years of car design, legendary F1 designer Gordon Murray reflects on creating a car based in fiction, the Batmobile.
Complete with Formula 1-style ground effect diffusers, sonar sensors, afterburner and, of course, lasers, the Batmobile design is pure imagination that has been allowed to run free, as Murray himself explains.
Extract from One Formula, 50 years of car design
'We're at work at GMD. It's 2010 so we've been going three years. I get an email that says, "We're going to do a new live Batman show, and we think it's about time the Batmobile was brought right up to date with technology and materials, and we think you are the guy to design it. Please let me know." And I thought, "Yeah, that's one of my mates for sure." It was just the way it was written; it was so matter of fact. "We'd like a new Batmobile and we think you should design it." It read like that. I didn't even answer it because I thought it was one of my mates taking the Mickey.
'Then I got another one, saying the same thing. And I thought, "Oh, OK." We phoned the bloke up, or emailed him back, and it was for real! It was this guy Nick, who'd got permission from Warner Brothers to do the world's first Batman Live, which is what the show was called. A show that, over the next five years, he was going to take around the world.
'They gave me the scenario where it comes on to the stage and spins round and stops. They wanted flames coming out the back, but they couldn't have real flames. And they wanted the wheels to look like they were going round, but they couldn't really be. They wanted the cockpit to open because Batman and Robin had to get out, and get back in again. It had to turn round and shoot off, and that's all it had to do.
---
---

'So I just went bananas. It runs on good energy and bad energy, it's got a hydrogen fuel cell, it's got a breathable carbon fibre body, and it levitates on laser wheels or something, and I just let my imagination run wild. It was perfect for me.
'For the flames out the back, we got a red lamp and a fan and a smoke generator. You can be 20ft from it and you'd swear it was real flames. This 10ft flame comes out the back. I made the wheels go round with LED laser lights that went round and changed colour for different amounts of levitation energy, and all that sort of stuff!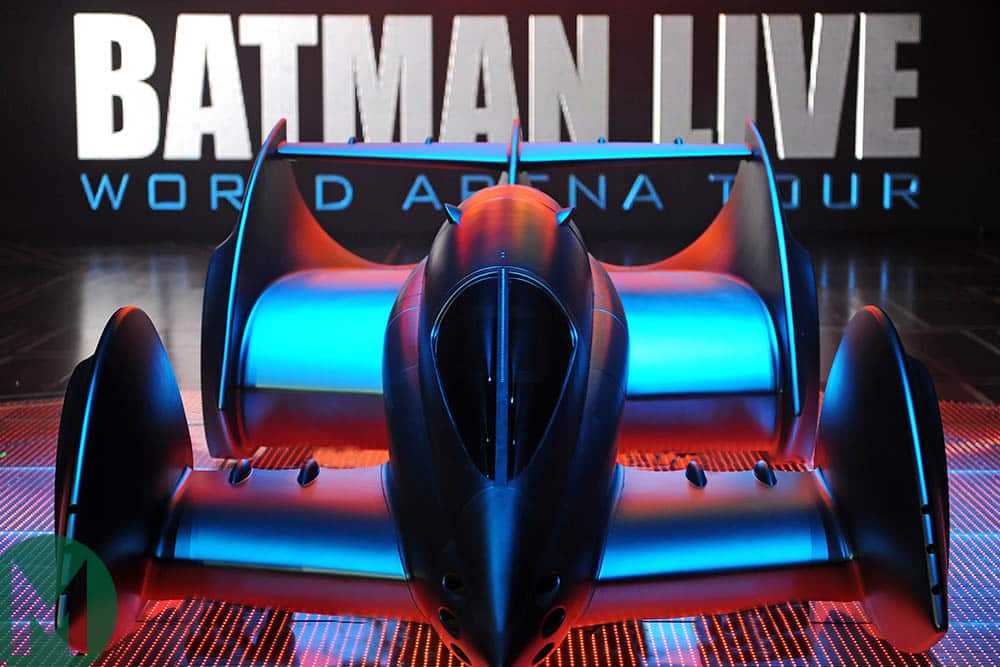 Photo: Warner Bros.
"How does the levitation work?" And I was saying, "Well, it doesn't really levitate." Not satisfied with that, he said, "No, but you've explained in the programme how it works."
"Oh, OK. The levitation works with this positive energy force-field…"'
About the book
This extract is taken from Murray's book, One Formula, 50 years of car design, which includes the full story of some of the most iconic Formula 1 cars ever seen as well as the fastest road cars to be built.
The book is a two-volume tale of his five decades in car design, detailing the innovations and challenges of more than 70 road and racing cars from the early days at Brabham to the McLaren F1 and Mercedes SLR.
In the Motor Sport review, Gordon Cruickshank describes the book as "handsomely produced (and reproduced). It's a book for those who appreciate engineering, ingenuity and sheer rule-stretching chutzpah from a design maverick".
Buy it on the Motor Sport Shop here