Ferrari gifts: art, books and memorabilia
- Last updated: November 13th 2020
Celebrate motor racing's most famous team with this selection of Ferrari gifts that include artworks, prints, books, memorabilia and more
Motor Sport shop gift guide
The only team to have competed in every year of the Formula 1 World Championship, Ferrari has a glittering history of success — along with victories and titles in GT and sports car racing.
Its history, and the long list of legendary factory drivers, have embellished the mystique, along with the stunning range from its road car division.
Celebrate every era of the Scuderia, and its drivers, with our pick of art, models and memorabilia from the earliest days to the modern era,
Scroll down for our full selection, or click to jump to a particular area
You can also view all motor racing products available from the shop by clicking the button below
Ferrari art
---

Michael Schumacher – Pit Stop
£99.99
The intensity and pace of a Formula 1 pitstop are captured beautifully in this Getty Images print from the 2003 Malaysian Grand Prix, where Michael Schumacher fought from the back of the pack to finish fourth.
---

People's Champion: Nigel Mansell signed Ferrari 640 print
£249.95
Embraced by the Tifosi, who nicknamed him 'Il Leone', Nigel Mansell fought with his customary determination during a 1989 season dominated by the McLaren Hondas.
It began with a win in Brazil; Mansell becoming the first Ferrari driver to win on his debut with the team for 18 years. Starting sixth on the grid in Rio, he benefitted from an early clash between Begrer and Senna, then used the power of the Ferrari V12 to overwhelm Riccardo Patrese and take the lead. This picture, signed by Mansell, commemorates the victory.
---
Gilles Villeneuve 1982 artwork
£95
This artwork of Gilles Villeneuve in the 1982 Ferrari 126C2 beautifully captures the speed of the Canadian, his indefinability and the sadly fleeting moment of his time at the peak of racing.
---

Full Throttle: Ferrari 330 P4 John Ketchell print
From £129
The blurred red streak sped through the mountains of Sicily faster than any competitor and looked destined to win the 1967 Targa Florio by miles. But around an hour into the race, the enthusiastic crowds cheering a Ferrari victory fell silent. The wheels had literally come off the 330 P4 of local star Nino Vaccarella after an encounter with a low stone wall. This print captures the passion and pace of the early stages of that race, showcasing one of Ferrari's most beautiful sports cars.
---
Ferrari — The first 60 years panoramic print
£99
The first 60 years of Ferrari's illustrious history in a single piece of wall art. This panoramic print includes every GT, sports and single seater car from the team's first 60 years.
---
F1 Decades Collection: 2000s
From £45
A licensed series of Automobilist posters celebrates 70 years of the Formula 1 World Championship and this print, marking the first decade of the 21st century, features the Ferrari F2002, which won 15 of that year's 17 races. Choose from the limited edition pictured or a collector's edition with foil embossing.
---
John Surtees Ferrari 312 at Spa limited edition print
£99
---
The Ferrari Grand Prix Polaroids: Ecclestone Collection
£1,500
Ferrari scale models
---

1:18 Ferrari 156 'Sharknose' signed by Phil Hill
£299.95
This stunning limited edition 1:18 model is a replica of Phil Hill's Ferrari 156 – or 'Sharknose' as it was commonly known. Represented as raced at the 1961 Monaco GP, the model is signed the F1 World Champion Hill himself.
---
Stirling Moss signed 1960 Ferrari 250 GT SWB
£499.95
---
Kimi Räikkönen 2007 signed replica steering wheel
£599.95
---

Michael Schumacher signed full-size replica helmet
£4995.00
Often regarded as one of the most distinctive and recognisable designs of all time, Michael Schumacher's 1998 Ferrari helmet is a bold and beautiful statement. This full-size replica is superb, with it's chrome reflective coating, sponsor detailing and beautifully lined interior, this will form the centre-piece of any motor sport collection.
Ferrari books
---

Phil Hill: Inside Track
£250
A lavish book detailing the many period photographs taken by the great Phil Hill. With behind the scenes pictures and detailed captions by Hill, this is a must-own for fans of Ferrari and classic motor sport.
---
Ferrari — from Race to Road collector's edition
£9.99
---
Niki Lauda: His competition history
£60
---
Ford versus Ferrari — The battle for supremacy at Le Mans 1966
£15.99
Unusual Ferrari Christmas gifts
---

Borrani 3 ear spinner cufflinks
£150
---
Motoring Leg-ends socks
£9
---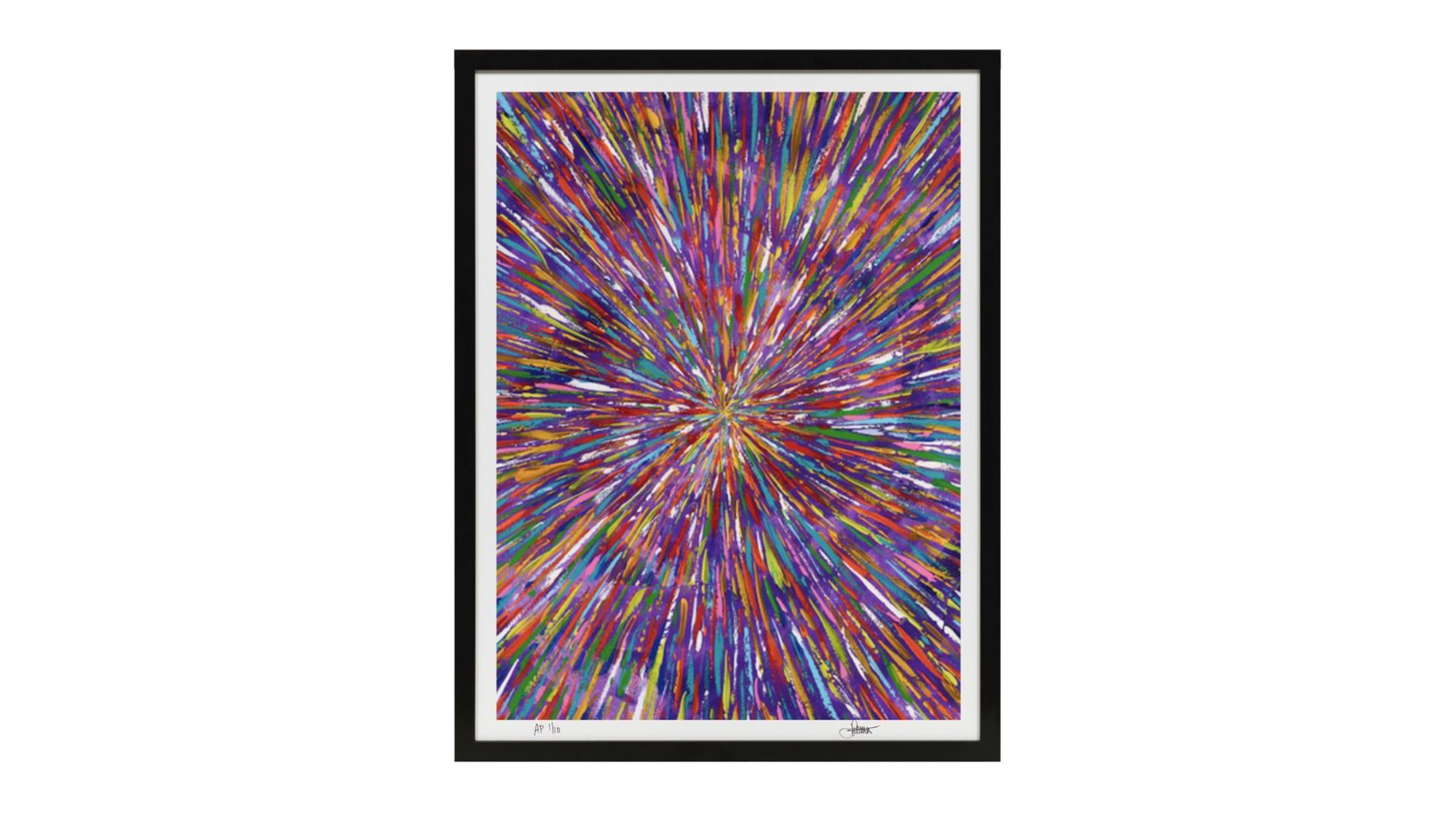 Stefan Johansson Dequetteville Terrace print
From £135
---

Fangio vs Collins – 1950 duffel bag
£795
You can travel in style this Christmas with the Ferrari – Maserati inspired Historic Italian Commemorative Holdall. Featuring brown Italian full grain leather with Racing Red materials and stitching, the bag also combines original 60's seat belt webbing for handles and shoulder straps. The vibrant and colourful lining is taken from Tim Layzell's painting ' The Friendly Rivals' depicting Ferrari's Peter Collins battling it out against Maserati's Juan Manuel Fangio.
Ferrari mugs
---

John Surtees & Ferrari mug
£10
This attractive ceramic mug features beautiful an illustration of John Surtees winning the 1966 Belgian Grand Prix in his a Ferrari 312. Designed by John Ketchell, it includes snippets of information about the driver's name, achievements, the car and the race pictured.
---

Juan Manuel Fangio & Ferrari mug
£249.95
This beautiful John Ketchell artwork mug shows F1 legend Juan Manuel Fangio drives his Ferrari D50 to victory British Grand Prix in 1956.