Motor Sport readers have voted in their thousands and the results are in: we can reveal the winners of this year's Hall of Fame awards, with five new figureheads of the sport admitted to our line-up of racing greats.
This year's Hall of Fame shortlist brought a tough test for voters, with every nominee excelling in their field, with achievements that most racers can only dream of.
But we were looking for more than just race wins and championships. And once again readers have assiduously chosen individuals whose mark goes beyond results sheets: who have shaped their sport as icons of their generation.
Here are the 2021 Hall of Fame inductees.
Kimi Räikkönen
Formula 1 award
It's a sign of the affection in which Kimi Räikkönen is held that rival nominee, Jenson Button, encouraged his Twitter followers to vote for the Iceman and he duly won the F1 category convincingly, ahead of Button and Nico Rosberg.
Räikkönen retired after his record-setting 349th grand prix start, at Abu Dhabi this year: the 2007 world champion still displaying flashes of the brilliance that earned him an F1 drive after competing in just 23 car races, two stints at Ferrari, and a sensational victory at Suzuka from 17th on the grid.
But it's his attitude to racing that endears him to fans and connects him with other Hall of Fame legends: he was there simply for the thrill of racing and made no pretence at enjoying the circus that surrounded it. In a Motor Sport podcast recorded ahead of his final race, he said that he would have simply continued karting if he hadn't found the funding for a single-seat career. And he'd probably have been just as happy.
Michèle Mouton
Legends award
Bin the self-help book: the career of Michèle Mouton is all you need to study for an example of the how far natural talent and self-determination can get you.
When her love of speed — nurtured with country-road drives in her father's Porsche 911 — happened to combine with rallying, the magic was clear.
She rapidly won several French and European women's rally titles in the mid-1970s, but realised that she'd only be truly tested competing at the top level. Amid suspicion that her performances could only be down to a souped-up engine, Mouton made a name for herself on the WRC circuit, was signed by Audi for its first Quattro season in 1981 and can count herself unlucky to have missed out on the 1982 title, during the brutal days of rallying's Group B era.
She remains the only woman to have won a WRC round, with four victories in total.
Allan McNish
Le Mans award
Listing Allan McNish's achievements is one way of measuring his talent: three Le Mans wins, three ALMS titles and the 2013 World Endurance Championship crown point to an exceptional driver.
But it took moments to recognise his talent once you saw him in action: muscling his whispering diesel Audi R18 through lines of traffic at Le Mans with pace, aggression and caution in perfect balance.
His benchmark career was recognised by Hall of Fame voters, with almost two-thirds picking McNish in the Le Mans category, above David Brabham and Emanuele Pirro.
"I'm so proud to be recognised by the readers, because they're very, very knowledgeable," said the endurance racer-turned Formula E team boss. "They understand their stuff – they definitely know a Capello from a Kristensen from a McNish!"
Charlie Whiting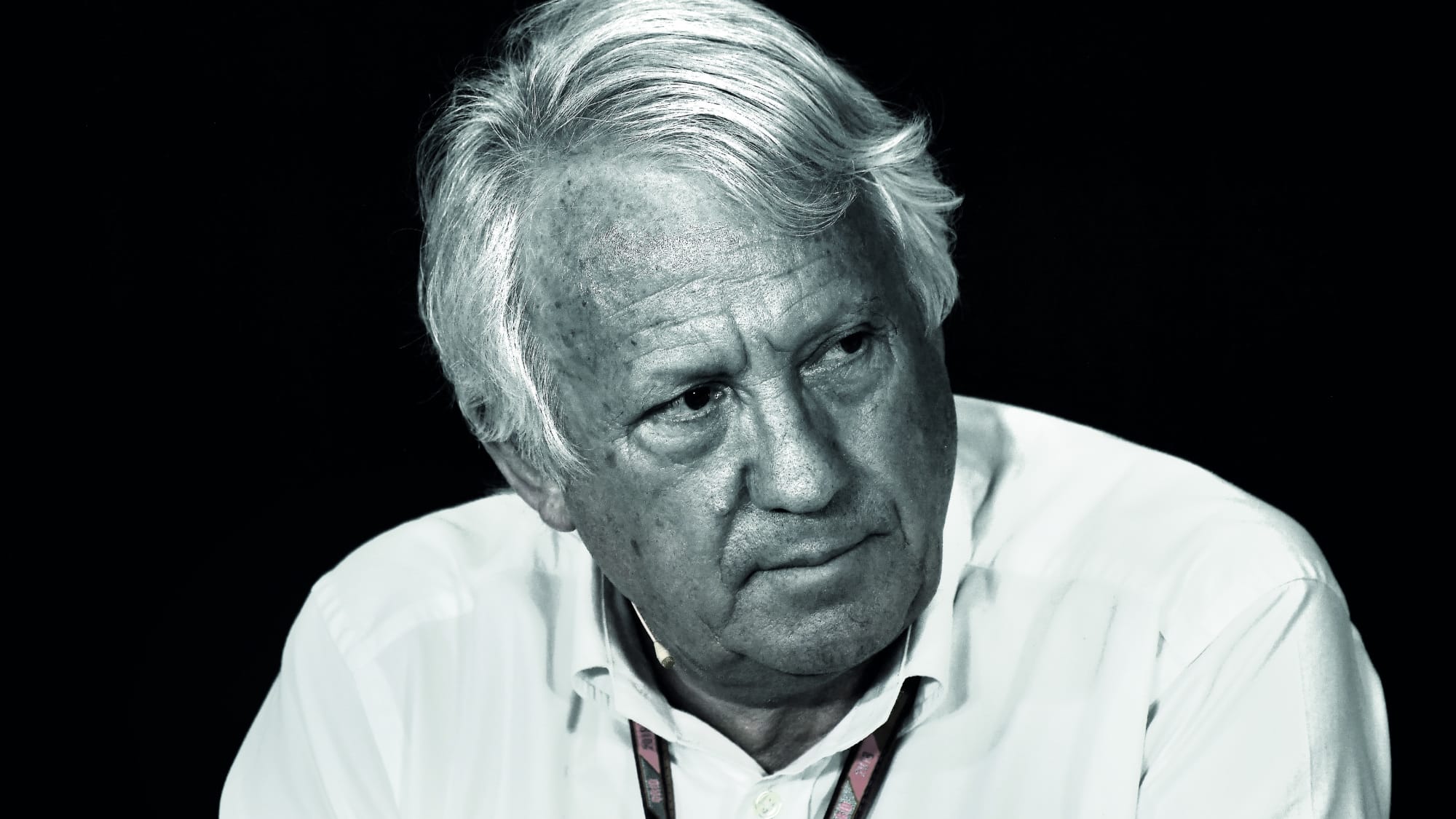 Engineer award
Firm, fair and respected: if Charlie Whiting had never been born, he would still exist in the imagination as the quintessential Formula 1 race director.
Whiting was chief mechanic at Brabham during Bernie Ecclestone's reign and grew into his role, becoming FIA technical delegate and then, from 1997, race director.
His presence was felt from paddock to the gantry and everywhere in between, a watching eye cast over the competitors. Video footage of driver briefings show good-natured exchanges between race director and driver, although Whiting was never shy in setting firm boundaries.
This season has only highlighted the void that Whiting left following his death just ahead of the 2019 season.
His legacy does live on, however, Whiting helped spearhead improvements in driver safety with the introduction of the survival cell and most recently the Halo device.
Scott Dixon
US Racing award
Boasting longevity along with outright speed Scott Dixon is now 41 and has maintained an incredible level of competitiveness throughout his career. He became CART's youngest winner at just 20 years old and, two years later, claimed his first championship in 2003 with Chip Ganassi Racing, the beginning of a hugely successful partnership.
An impressive 2008 season included six wins, including a maiden Indianapolis 500 victory, on the way to a second championship. From then, his IndyCar consistency was unrivalled, finishing in the top three every year bar one up to 2018. That run brought three further championships and 27 race wins.
He secured his sixth championship in 2020. With his single victory this year, only AJ Foyt and Mario Andretti have a higher tally than his 51 wins. He's secured at least one win in IndyCar for 17-consecutive years between 2005 and 2021; rival nominees Helio Castroneves and Jimmie Johnson will have to wait in line behind one of US racing's all-time greats.