Aston Martin to star at Silverstone Classic
- Last updated: December 5th 2019
Aston Martin Heritage Racing will take centre-stage at July's Silverstone Classic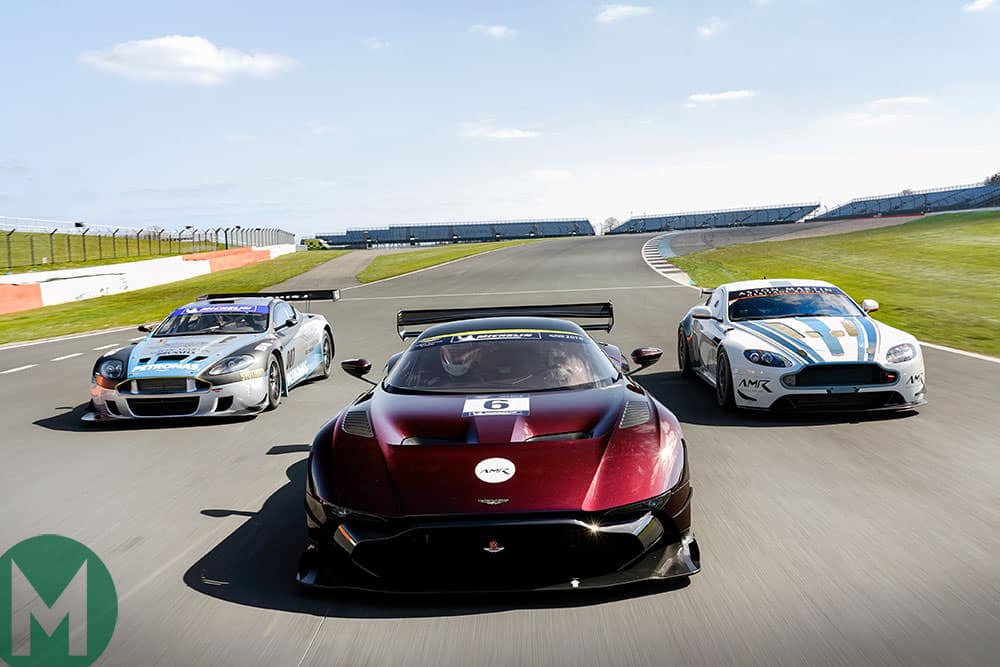 The Silverstone Classic will host a number of Aston Martins over the weekend of July 26-28 in the Aston Martin Heritage Racing event and the Aston Martin sponsored Masters Endurance Legends races.
The AMHR Festival Series race, on Sunday, will include the DBRS9, V12 Vantage GT3, Vantage Gt2, pre-2018 Vantage GT4 and a special class for the likes of the Aston Martin Vulcan.
---
Jackie Stewart to drive F1 Matra at Silverstone Classic
---
Facing off against the Peugeot 908 HDi, Porsche 996 RSR, Le Mans Audi R8s and more, Aston Martin's V12-powered DBR1-2 will race in the Endurance Legends Series that begins at dusk on the Saturday and runs into the night.
The Historic Sports Car Championship has added the Thundersports Series to the event, too, with a 25-minute sprint race on Saturday and a 40-minute race on Sunday.
---
Thundersports, in its fourth season, includes period sports cars such as the Lola T282, Chevron B26 and McLaren M8F of Can-Am fame.
"We are very excited at the opportunity to take Thundersports to the Silverstone Classic alongside our existing races there for Historic Formula 2 and Classic Formula 3," said HSCC CEO Andy Dee-Crowne.
"Increasing demand from competitors has made these races possible and we're planning to deliver a full, varied and spectacular field.
"I'm sure our regular contenders will be joined by some welcome newcomers to Thundersports. Running alongside our Historic F2 and Classic F3 grids at the Silverstone Classic, this will mean well over 100 HSCC members will be racing at the event."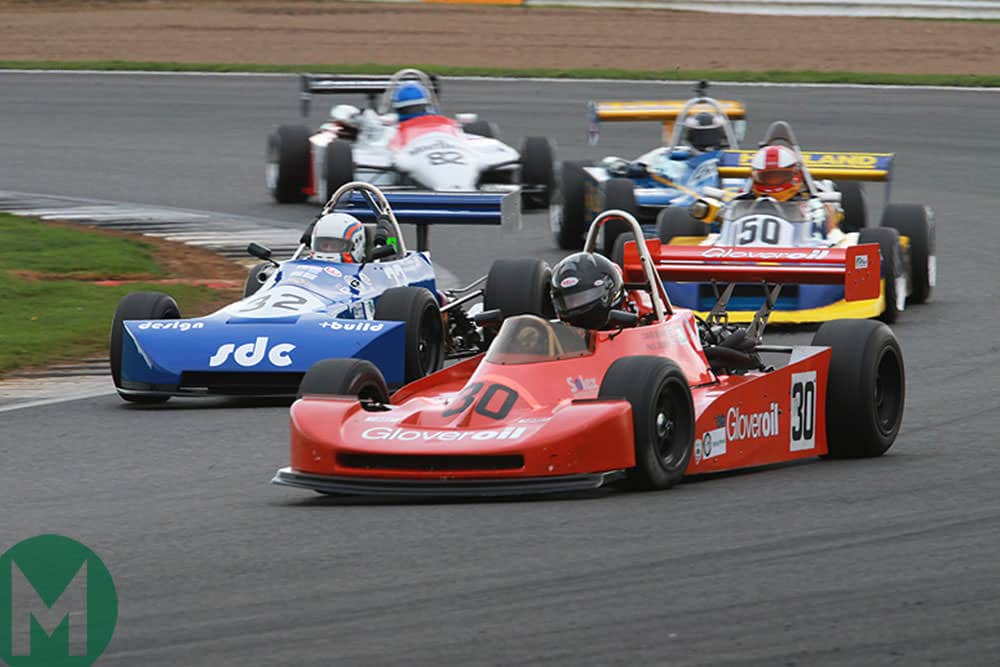 Furthermore, a huge field of nearly 50 Formula 3 cars from the 1970s and 1980s will race at the Classic, F3 cars returning to the Classic for the first time since 2014.
"We've been staggered with the response to the Classic F3 races at the Silverstone Classic," added Dee-Crowne.
"It will be a spectacular grid of superbly-presented cars from the UK and France. When added to our sell-out Historic F2 grid, it gives the HSCC an outstanding position at the Silverstone Classic."
Tickets are on sale until midnight on July 25 and adult admission starts at £45. Visit silverstoneclassic.com/ for more.