Dario Franchitti announces return to racing at the Goodwood Revival
- Last updated: December 5th 2019
Four-time IndyCar champion Dario Franchitti cleared by doctors to compete again, six years after career-ending crash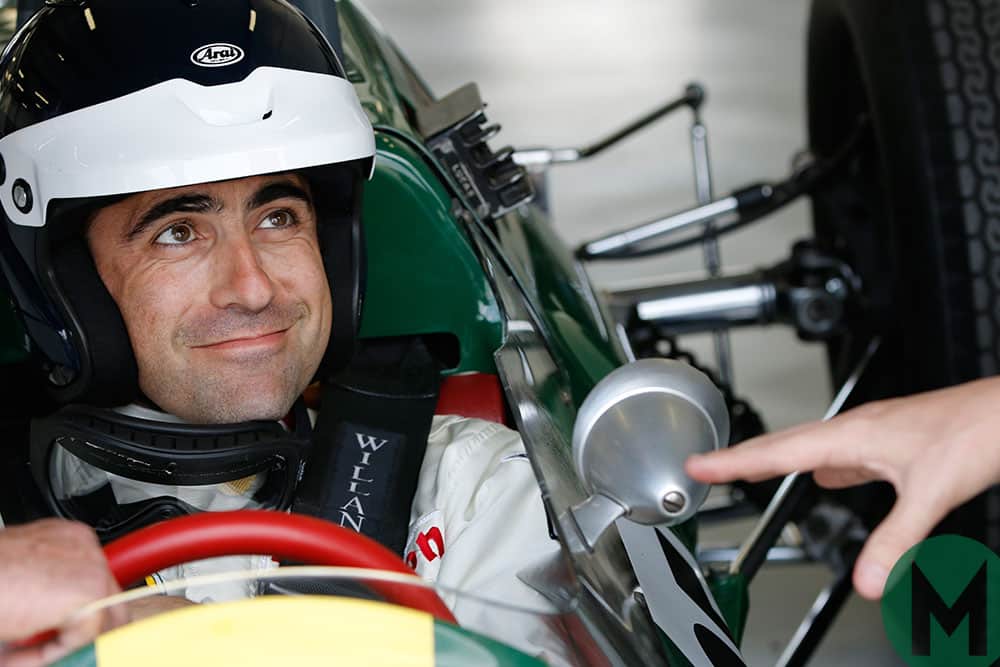 Franchitti, here during a 2014 Silverstone parade, has been cleared to race again Photo: Motorsport Images
Dario Franchitti will return to racing at this year's Goodwood Revival, almost six years after the crash that ended his full-time career.
Doctors have cleared the four-time IndyCar champion and triple Indy 500 winner to return to competitive racing at the event in mid-September event.
Franchitti, 46, will race a Ferrari 250 SWB in the opening Kinrara Trophy race on Friday September 13, and an AC Cobra in the RAC Tourist Trophy Celebration the following Sunday.
"I'm delighted to be returning to competition at this year's Goodwood Revival," said the Scot. "I really thought my racing days were behind me but it is tough to give up something that has been a part of my life for so long and that I love so much.
"Of course, this won't mean a return to front-line competition (so no Indy 500 or Le Mans), but simply enjoying the sport I love as an amateur."
---
Related content
---
Franchitti was competing in the 2013 Grand Prix of Houston when he was involved in a crash that sent his Dallara DW12 flipping into the catch fencing.
It left him with a spinal fracture, ankle fractures and serious concussion. Doctors said that the risks involved in returning to racing were too great.
Since then, he has commentated on Formula E, become patron for the new Jim Clark Museum in Duns, Scotland, taken part in demonstration laps and driven at the Goodwood Festival of Speed.
During the Revival weekend, Franchitti's on-track opponents will include Tom Kristensen and Emanuele Pirro in the RAC TT Celebration.
His AC Cobra is a 1963 model entered into that year's Le Mans 24 Hours by a Stirling Moss-managed team, and continued racing throughout the decade with Willment Racing.