Fastest woman on four wheels, Jessi Combs, killed in record attempt
- Last updated: December 5th 2019
"Adventurous and passionate" Jessi Combs killed following a jet car crash in the Oregon desert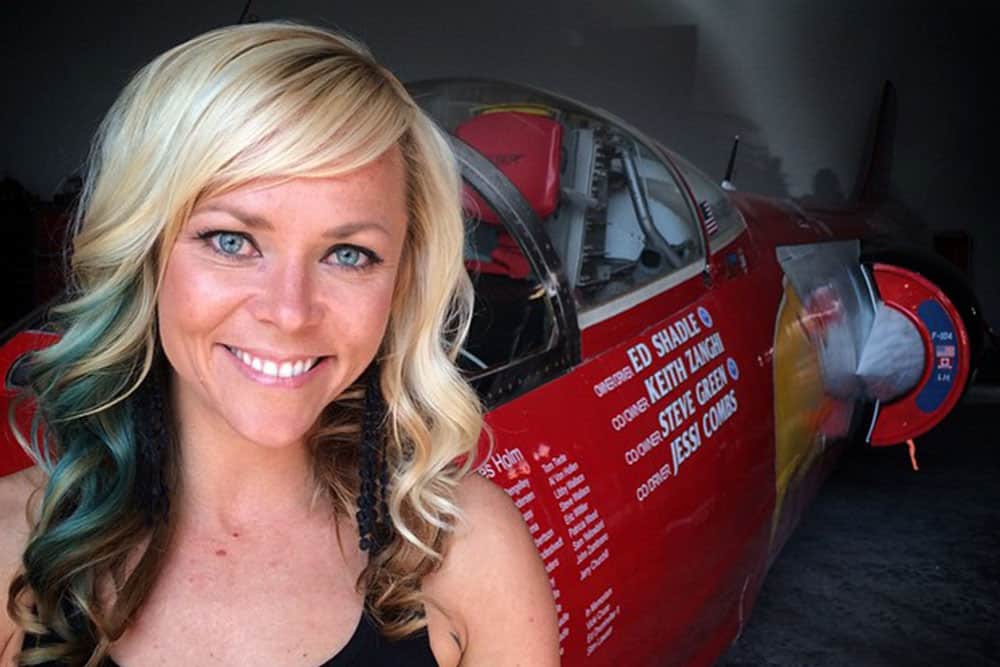 Photo: Jessi Combs, Facebook
Jessi Combs, who holds the title of the fastest woman on four wheels, has died in an attempt to break her own land speed record.
The 36-year-old racer, TV presenter and car builder, was in the cockpit of her jet-powered North American Eagle Supersonic Speed Challenger at a dry lake bed in Oregon, when the vehicle crashed on Tuesday afternoon.
Combs had been preparing the attempt for several years, as she looked to increase her record of 398mph, set in 2013, and to ultimately break the women's land speed record of 512mph, which was set by Kitty O'Neil in a three-wheeled car.
"Jessi was known for her bright smile, positivity, and tenacious pursuit of the fulfilment of her dreams," said her family in a statement. "Her drive was infectious, and she served as a role model for young girls, and women around the world. People that loved her and followed her became family, all bonded together by adventure and passion.
"Her fans adored her, and she lived to inspire them. Jessi's most notable dream was to become the fastest woman on Earth, a dream she had been chasing since 2012. Combs was one of the rare dreamers with the bravery to turn those possibilities into reality, and she left this earth driving faster than any other woman in history.
"Surrounded by her family and friends at the time of her passing, Jessi lived fearlessly and her legacy lives on in the countless lives she touched."
A member of Combs' team, Terry Madden, said that he was among those at the scene, in the Alvord Desert, in an Instagram post.
"Unfortunately we lost her yesterday in a horrific accident, I was the first one there and trust me we did everything humanly possible to save her," he posted.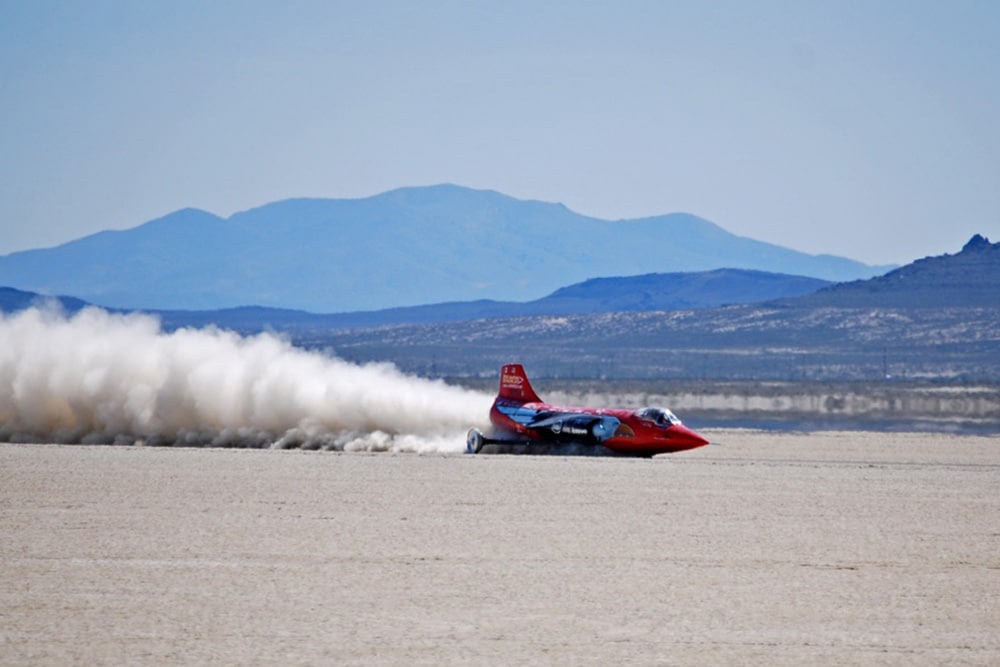 North American Eagle running in 2009 Photo: North American Eagle
The North American Eagle project took a Lockheed F-104 Starfighter jet and converted it into a land speed record car. Combs set a top speed of 440mph in the 56ft-long, 52,000 horsepower machine while setting her 2013 record but had struggled to beat the speed in subsequent attempts.
A shakedown run last year had to be abandoned when a hydraulic bay door lock mechanism failed, sending debris into an engine inlet.
Combs was a part-time host of Mythbusters, and hosted other shows including All Girls Garage and Extreme 4×4.
The family statement said that plans are being made for a celebration of her life, as well as a foundation " to continue her efforts to empower women and young girls to follow their dreams".
On Sunday, as her car was being prepared, Combs published her final Tweet:
"It may seem a little crazy to walk directly into the line of fire… those who are willing, are those who achieve great things.
"People say I'm crazy. I say thank you."