2020 Father's Day gift ideas
- Last updated: June 11th 2020
Our pick of the books, memorabilia, artworks and more that make great Father's Day gift ideas for 2020 - from the Motor Sport Shop
There are just ten days left until Father's Day on June 21, but our pick of gift ideas should ensure that you'll find the ideal present for your Dad and receive it in plenty of time.
Whether he's an F1 fanatic, a sports car specialist, or simply has an eye for style, the Motor Sport shop has assembled a range of artworks, models, signed memorabilia, books, cufflinks, watches and more, for a range of budgets.
Scroll down to see some of our favourite gifts in stock or click below to view the full selection of more than 800 products available from the Shop.
---
Father's Day gift ideas for motor racing fans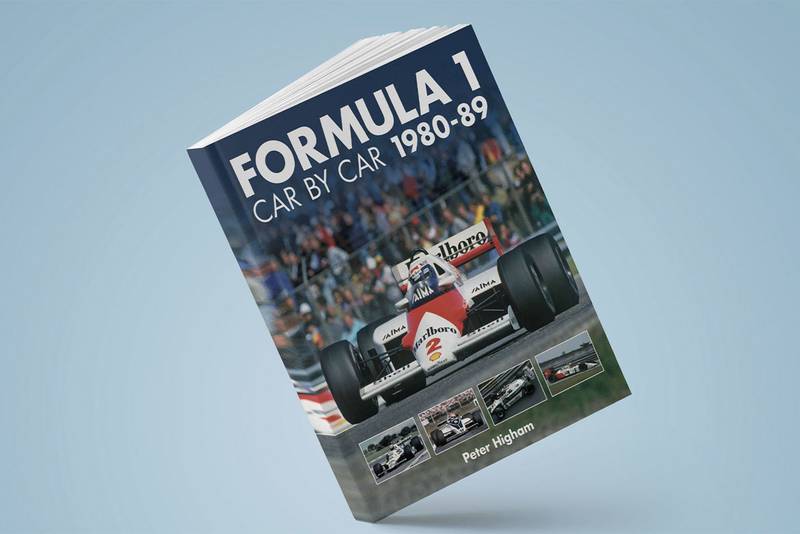 Formula 1 Car by Car 1980-89
Evro's decade-by-decade series covering the entire history of Formula 1 through its teams and cars advances to the 1980s – when F1 was arguably at its most technologically exhilarating.
Spectacular turbos from the likes of Renault, Ferrari, BMW and Honda powered the cars, whilst incredible aerodynamics helped cars corner at ever faster speeds.
Besides Formula 1's high achievers, this book also covers the entire supporting cast, where much curiosity lies in discovering the travails of obscure and unsuccessful cars.
£50.00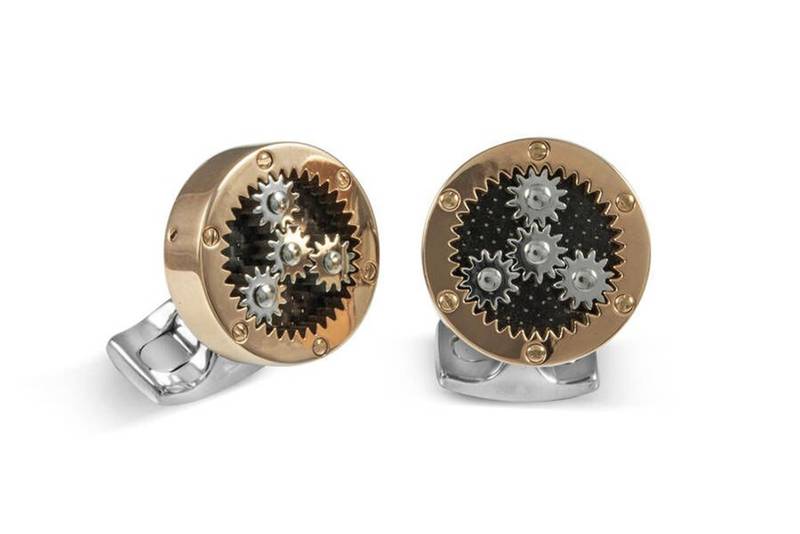 Mechanical Cufflinks
High precision engineering for your sleeve – provided by the Mechanical Gear Cufflinks.
Twist the outer rim of these stylish cufflinks and watch as the rose gold-plated rhodium cogs smoothly rotate and turn.
Presented in a smart black cufflink box as befits such a stunning piece of jewellery, these cufflinks make a great gift on Father's Day.
£220.00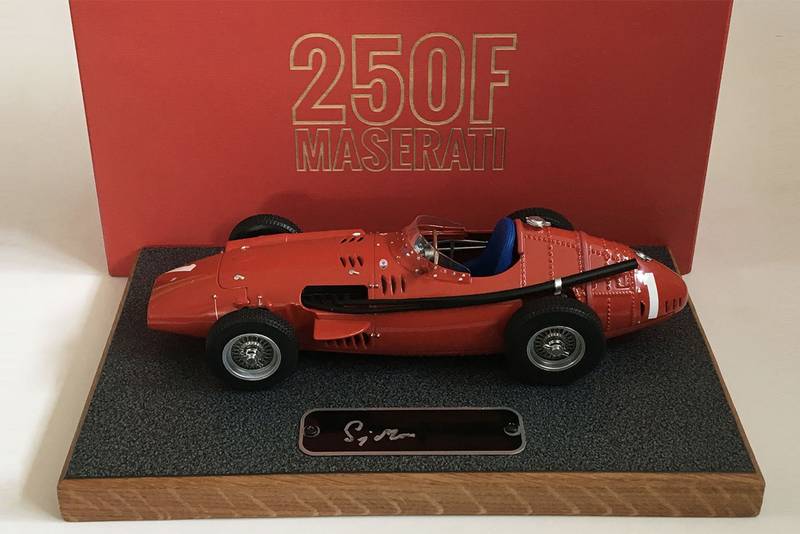 Maserati 250F 1:18 model – signed by Stirling Moss
Stirling Moss sadly passed recently, but his legacy lives on.
This model commemorates what Sir Stirling called "the most beautiful handling Formula 1 car in the world".
At the wheel of the legendary racer, the Brit won at both Monaco and Monza. Juan Manuel Fangio clinched the 1957 driver's title in the same car.
The model comes complete in a Maserati 250F branded presentation box containing a 'road surface' display base and plaque signed by Sir Stirling Moss, along with a photo Certificate of Authenticity.
£250.00
---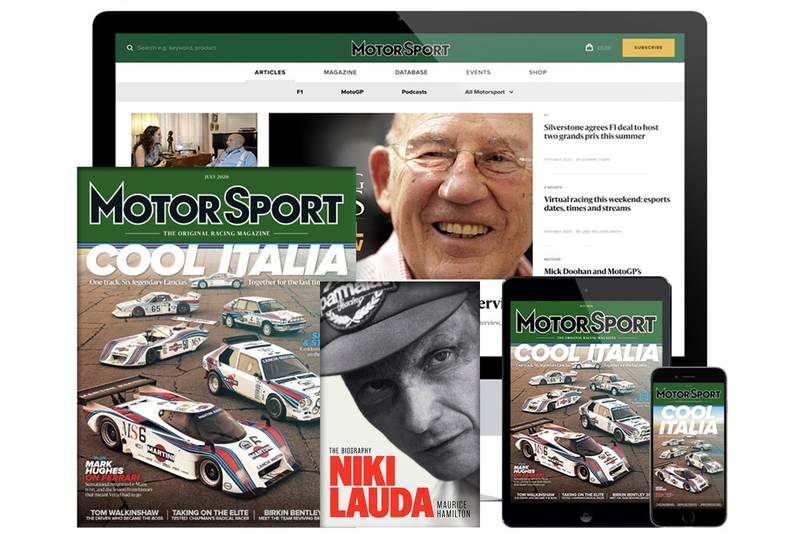 Motor Sport subscription, including brand new Niki Lauda biography
A subscription to Motor Sport won't just guarantee your Dad 12 issues of brilliant columns and features from the past and present of racing, but he will also receive a copy of the brand new Niki Lauda biography, signed by the author, Maurice Hamilton, included in the price.
Full online access to the Motor Sport website and app is part of the package too.
£60.00
---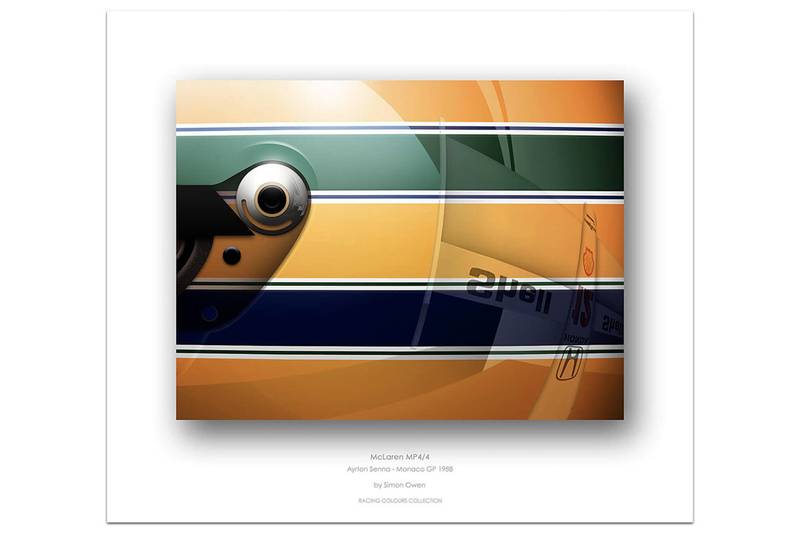 Ayrton Senna Monaco GP poster
Commemorating Ayrton Senna's dominant pole position at the 1988 Monaco Grand Prix, this limited edition fine art giclée print is vibrant with the colours from the Brazilian's helmet, reflecting the nose of his iconic McLaren MP4/4.
Only 100 numbered prints have been produced, and can be combined with a copy of the Racing Colours book for an additional £5 to make a thoughtful gift package.
£35.00
---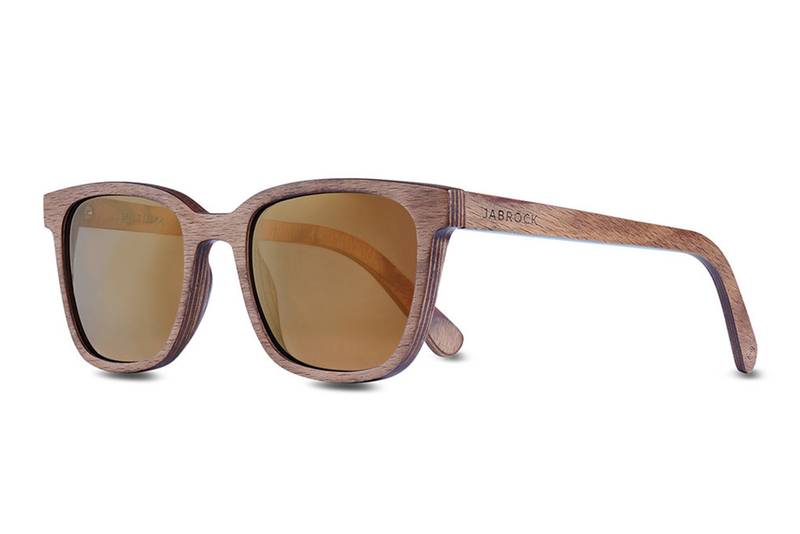 Jabrock Smile: Gun Metal Gold Sunglasses
The high-strength Jabroc wood laminate is used for the plank underneath racing cars, but its hard-wearing, lightweight attributes also make it ideal for sunglasses.
These Jabrock Smile glasses should fit most face types, and include polarised lenses with full UVA/UVB protection with green anti-reflective coating for the inner side of the lens to reduce glare.
£198.00
---

Reid Railton: Man of speed
Reid Antony Railton, Cheshire-born automotive engineer par excellence, created an extraordinary range of cars. Using his incredible engineering skills, he helped realise the dreams of that era's top men of speed, including Malcolm Campbell, Whitney Straight and Goldie Gardner.
This magisterial two-volume work, by one of the world's foremost automotive historians, tells Reid Railton's personal and professional story in superb detail and fascinating depth.
£150.00
---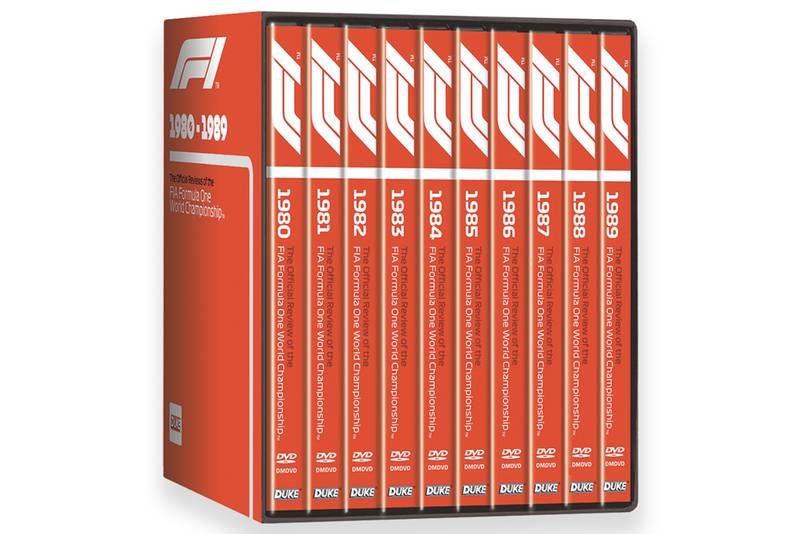 F1 1980s DVDs
Catch up on an epic period of the F1 story with full highlights of 1980-1989, a decade where championships typically went down to the wire; Niki Lauda won a third title by just half a point, and Keke Rosberg became champion after a single race victory.
Nelson Piquet took three championships; Nigel Mansell missed out; and the rise of Ayrton Senna brought one of the sport's most famous rivalries.
£89.99
---
Ayrton Senna: All his races
This definitive record of Ayrton Senna's racing life provides detailed coverage of every single car race in which he competed, including Formula Ford, Formula 3 and Formula 1, in addition to one-off appearances and tests in other categories, such as the World Sports Car Championship and Indycar.
The engaging text features insightful new material drawn from interviews with many of Senna's rivals and colleagues and is accompanied by a rich array of high-quality period photographs.
£40.00
---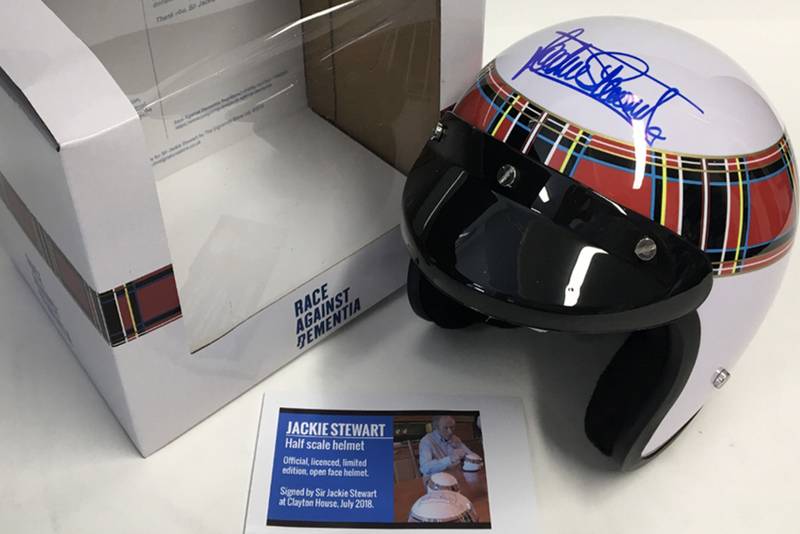 Jackie Stewart replica helmet, signed by Jackie Stewart
In the 1970s, a tartan striped helmet was a familiar sight at the head of the Formula 1 field, and this half-size replica pays tribute to the talent underneath the visor.
Proceeds from the sale of each helmet, signed by Jackie Stewart, go towards his Race Against Dementia charity.
£299.95
---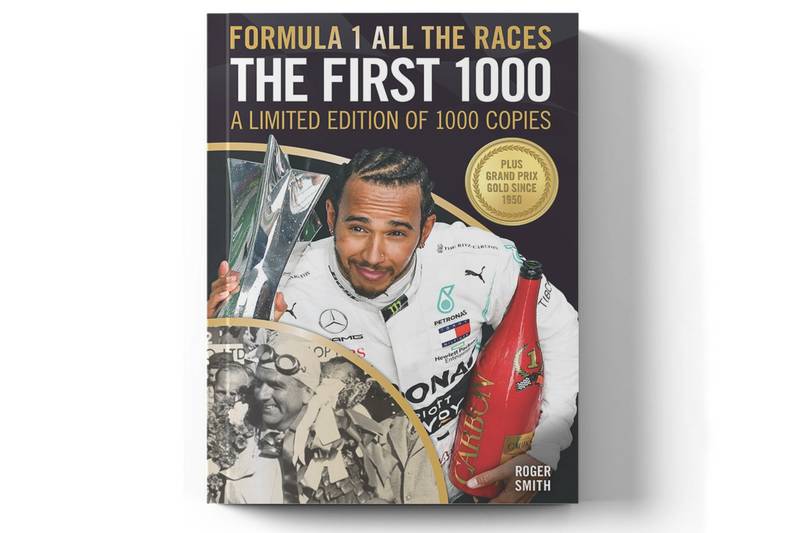 Formula 1 All The Races: The First 1000
From 1950 at Silverstone to 2019 in Shanghai, all 1000 Formula 1 races are detailed in high quality in this epic documenting all of the races in between.
Race-by-race reports, highly detailed and some previously unseen imagery fill this epic read through F1 history that includes all of the great drivers, teams, wins, defeats and more from the inaugural season to 2019.
Relive the history of Formula 1, remember the great drives and follow the journey from the early beginnings to the global sport it has become today.
£65.00
---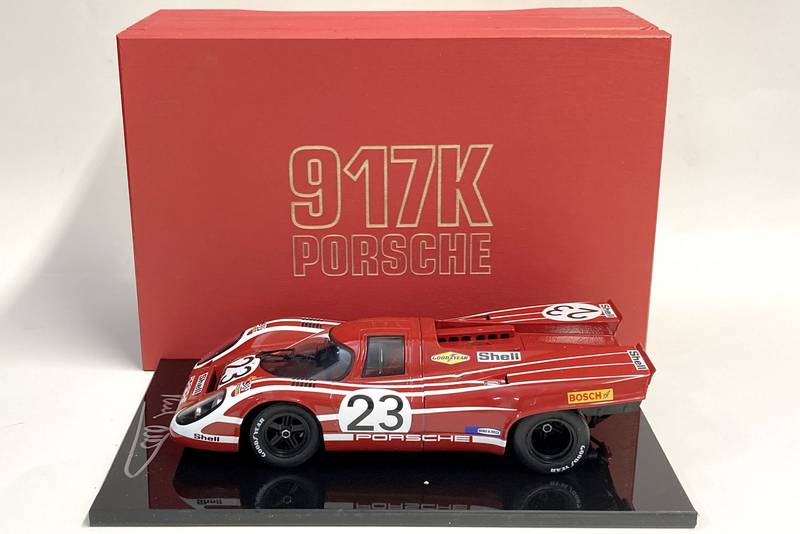 Porsche 917K 1:18 model – signed by Richard Attwood
Richard Attwood won Porsche's first ever Le Mans, and he did it in the stunning 917K.
The car became an instant icon, one of the finest ever to roll out of Stuttgart.
It's celebrated here in the incredible detail of this 1:18 model, coming complete with a Porsche-branded presentation box containing a 'mirror black' display base.
The model is hand-signed by Richard Attwood and comes with a Certificate of Authenticity.
£249.95
---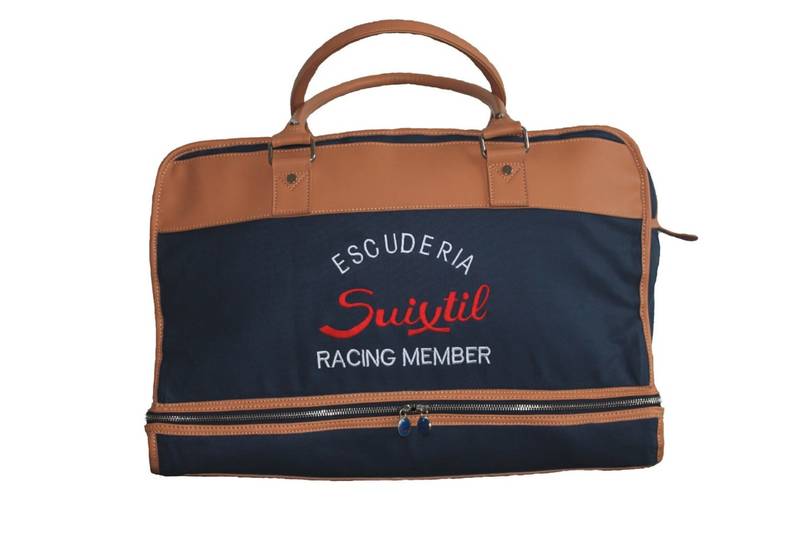 Suixtil Rally Bag
Made in cotton canvas with genuine leather handle and trims, this Suixtil bag has a leather base for strength, a separate zipped shoe compartment, 2 inside pockets and a lockable 2 way YKK zip.
It's the perfect bag for your helmet and racing shoes bag or just a great way to look stylish at the weekend.
£295.00
---
Can't see what you're looking for?
Click below to browse more than 800 options in the shop