Is a winless MotoGP champion a worthy champion?
Joan Mir could become the first premier-class world champion to take the crown without winning a race. Does that make him any less of a MotoGP champion than Marc Márquez or Valentino Rossi?
This maddest of mad MotoGP seasons reaches its climax next month, with back-to-back races at Valencia and the season-finale at Portimao.
So far Fabio Quartararo has won the most races, with three victories from 11 races. Next is Franco Morbidelli with two victories. Then there's Brad Binder, Andrea Dovizioso, Miguel Oliveira, Danilo Petrucci, Álex Rins and Maverick Viñales, all on one win each.
But none of these eight men is leading the world championship. The man with the most points is Suzuki's Joan Mir, who has yet to win a race or start from pole position.
Already some are suggesting the 23-year-old Spaniard won't be a worthy world champion if he gets to wear the crown without standing on the top step of the podium at least once.
These will no doubt be the same people who suggested that whoever wins this year's title won't be a worthy champion because Marc Márquez was out of the contest before the first race was over.
This is all nonsense.
Márquez started the season, but to finish first, first you must finish. He knows that as well as anyone.
And world championships have always been about points. Winning races is the best way to collect points, but at the end of the year the title is given to the rider with the most points, not to the rider with the most wins, the most poles or the most laps led.
These are the rules and anyone who wins a championship within the rules is a worthy champion.
If a rider wins more races than the champion, he was faster at some races but he wasn't fast or consistent enough over the full season. It really is that simple.
This is MotoGP's version of the parable of the tortoise and the hare. The hare is clearly faster, but his race strategy is a mess, so the tortoise takes the victory.
These freak outcomes should be celebrated, not denigrated, because there's always a story behind them.
In fact – according to grand prix regulations – some world titles have been decided on the number of race victories.
If two riders end up equal on points the championship goes to the rider with the most wins. If they also tie on race wins then the title goes to whoever took the most second places and so on.
This has happened a few times in grand prix racing. In 1967, Mike Hailwood and Phil Read finished the 250cc world championship with 50 points each. The title went to Hailwood, with five wins to Read's four.
Most famously the following year Read and Yamaha team-mate Bill Ivy each had 46 points at the end of a bitterly contested 250 championship. But they both had the same number of race victories and the same number of second places, with neither scoring any other results. So the title was decided by adding up their race times from the ten grands prix. Read was awarded the title by a margin of 2min 5.3sec.
If Mir does take the title without winning a single race he will make history, because no one has won the premier-class crown without scoring at least one victory during the season.
However, other titles have been won without wins.
Most recently, Emilio Alzamora – famed mentor to the Márquez brothers – won the 1999 125cc world title without winning any of the 14 GPs. Championship-runner Marco Melandri won five.
Alzamora came with inches of a win on several occasions: 0.10sec behind Masao Azuma at Sepang, 0.01sec behind Arnaud Vincent at Barcelona, 0.18sec behind Melandri at Sachsenring and so on. At the Buenos Aires finale, Melandri again beat Alzamora by a fraction of a second. But it wasn't quite enough. The final tally was Alzamora, 227 points, Melandri, 226.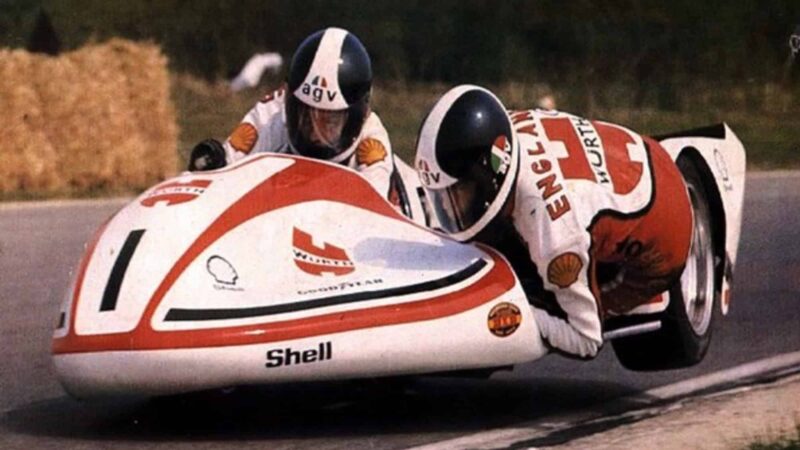 Ten years earlier, Manuel Herreros won the final 80cc world title with Derbi without winning a race. Championship runner-up Stefan Dörflinger also finished the season without a win. The fastest man of that year was Peter Öttl (father of World Supersport rider Philipp), who won three races but failed to finish two others, while both Herreros and Dörflinger scored points in all six. After all, motorcycle racing isn't only a contest of speed, it's also a reliability contest, both of rider and machine
In 1977, Briton George O'Dell won the sidecar world championship without a single race win. The fastest driver that year was Swiss genius Rolf Biland, who won three of the seven races but broke down in two.
O'Dell was a wild man, a 1960s rocker with a fiery temper. He started racing in the 1960s, using outfits powered by (of course) British engines – Triumph, BSA and Westlake. He disliked foreign bikes and despised two-strokes.
However, British four-stroke twins were no good if you wanted to win a world championship, so O'Dell bought a four-cylinder Yamaha two-stroke to chase his dreams.
He secured the 1977 world title at the final, rain-lashed British GP at Silverstone, ahead of Biland, whose sidecar was faster but too fragile.
O'Dell's life ended tragically. In the spring of 1981 he fell into a deep depression, provoked by doctors advising him to stop racing or risk paralysis by aggravating an old spinal injury.
The breakup of his marriage and death of his racing hero Mike Hailwood tipped him over the edge. On March 23, 1981, hours after he heard of Hailwood's death in a car accident, he took a shotgun to the home of his wife's parents, where he took her and her brother hostage. Both suffered gunshot wounds. A police siege ensued, during which he released his hostages and then set the house ablaze. He died in the flames.