Whilst anyone with a basic knowledge of grand prix racing will have to endure explanations of how F1 works every five minutes, the level of detail and behind-the-scenes footage still makes it highly viewable.
A unique selling point of this new series is that for the first time ever Mercedes and Ferrari have allowed behind the scenes access, the former for two episodes and the latter for one.
The Mercedes episode is suitably melodramatic, with the team mourning over a disastrous weekend at Hockenheim. If you can survive the team going into buzzword overkill in an attempt to drag themselves out of a motoring-mire of despondency, then it certainly does make for an interesting watch.
You also get to see Haas go into full-on meltdown, the Red Bull young driver pressure-cooker in full swing and Renault bring superstition into its bid for elite-level sporting performance.
Driven: The Billy Monger Story
iPlayer
Heart-warming, uplifting, touching. It's easy to trot out such cliched adjectives when documenting triumph through adversity, but it really does apply to the incredible Billy Monger. Few have a tale quite like his.
Monger made international news when he suffered a life-changing F4 crash in 2017. The accident resulted in him having to have both his legs amputated.
For most, the prospect of coming to terms with a series disability would be a daunting enough prospect, never mind trying to get a burgeoning racing career back on track.
This film charts him doing both, with his efforts and just rewards being nothing short of inspirational.
Once Monger gets a handle on every day life (which he does remarkably quickly), we see just how determined he is to get back to serious racing.
He has meetings with the FIA, conducts ground-breaking simulator work in a machine adapted to his needs and then secures a contract with a top-level team.
His efforts are justifiably lauded by the racing world, with Lewis Hamilton making several appearances in the documentary in a show of his support.
What's also incredible is that Monger began making this documentary just three months after his horrifying crash, another tribute to the incredible strength and determination of the young racer.
The singularly inspiring nature of this documentary makes it required watching for any race fan.
Rush
Netflix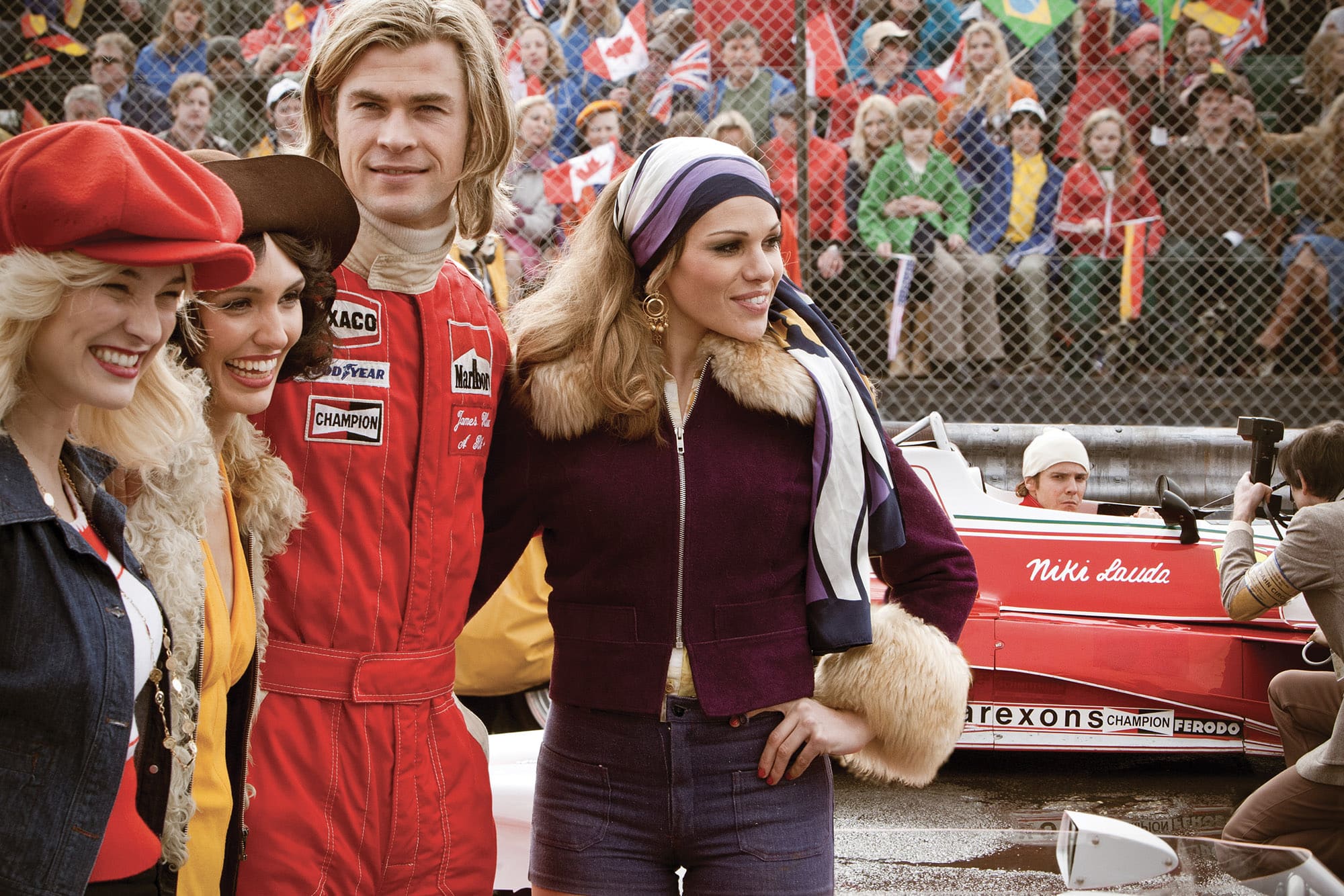 Few reading this will have not seen Rush since it was released in 2013.
But in case your memories are blurred, the film pits playboy racer James Hunt against the exemplary professional Niki Lauda, the backdrop being their 1976 F1 title battle.