Podcast: Best F1 team 2022
- Last updated: December 22nd 2022
Red Bull had the greatest success but was it the strongest F1 team of 2022? Allan McNish and Lawrence Barretto join Chris Medland for a podcast with some surprising verdicts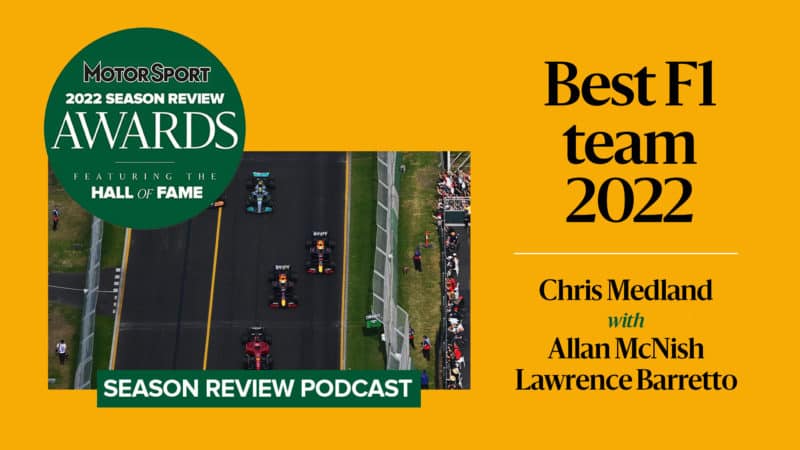 Red Bull won the F1 Constructors' Championship and powered Max Verstappen to the drivers' title too. But was it the best Formula 1 team in 2022?
Our season review podcast shows why that question isn't as foolish as it sounds, as Le Mans champion and former Toyota grand prix driver Allan McNish joins Chris Medland and F1 presenter Lawrence Barretto to discuss the strongest teams of the season.
Hear what our expert panel has to say and then make your choice in the Motor Sport Season Review Awards. Vote at the bottom of this page by December 22 and be in with a chance of winning £2,000 Goodwood season tickets.
Joining Red Bull on our shortlist is Mercedes, which put in a Herculean effort to recover and win after a poor start to the season; Ferrari, which had the pace to beat Red Bull in several races; and Alpine, which consistently racked up the points.
Scroll down to make your choice and enter the competition or click to read more on the four candidates.
Can't see the voting form? CLICK HERE to launch in a new window