Watch Walter Röhrl wrestle the Group B Quattro
- Last updated: December 4th 2019
Watch how the uneasy alliance between the legendary Röhrl and the mighty Audi Quattro produced an iconic outcome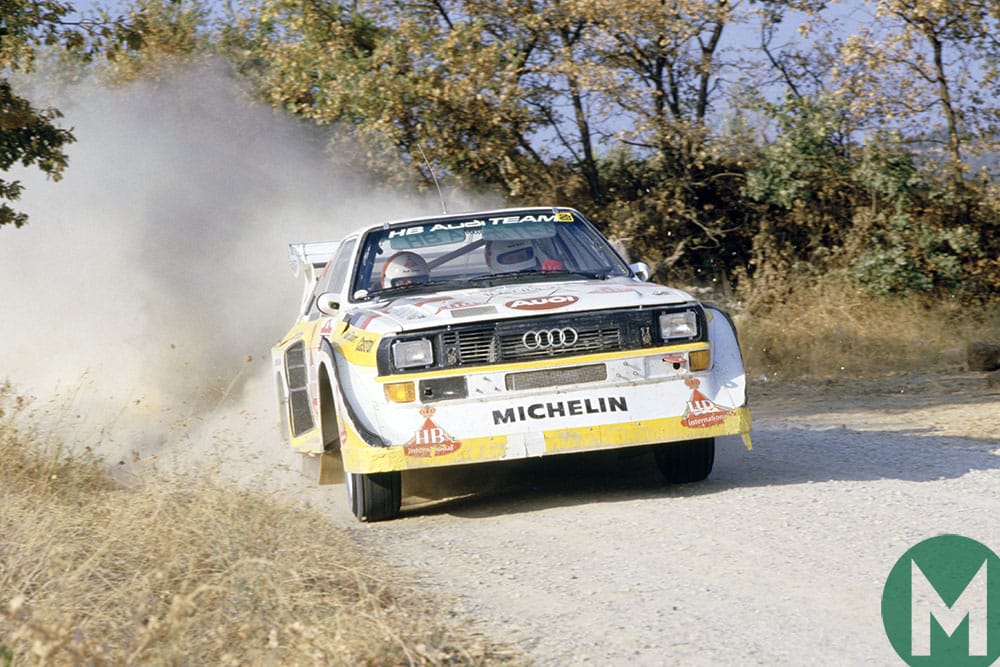 Two-time World Rally Champion Walter Röhrl, who celebrates his birthday today, is considered by many the greatest rally driver ever. And on top of his skills behind the wheel, the Röhrl legend fully includes his inimitable, abrasive personality.
It was at play in the relationship of the iconic Röhrl with one of rallying's most iconic cars from surely rally's most iconic era: The Group B Audi Quattro.
For years Röhrl was an Audi scourge, particularly with his second title taken from Audi against the odds in a two-wheel-drive Opel Ascona in 1982.
"Yes it was," Röhrl confirmed when asked by a Motor Sport reader in 2005 whether it was more satisfying to beat Audi to the '82 title than to win rallies for the marque later. "When I signed for Mercedes at the end of 1980 I also had an offer from Audi and their manager, Walter Treser, was very angry that I did not accept it.
"He did lots of interviews with bad comments about me so when I went back to the world championship in 1982 my principal motivation was to beat the Audis and stop them being world champion. For them to be beaten by me in an Opel with old technology was awful."
---
More: Röhrl back the years
---
Even so eventually, for 1984, Röhrl and Audi allied. It was uneasy at first, and for more than one reason as the animalistic Quattro was quite a handful even for Röhrl.
"In an Audi, if you didn't turn the steering wheel one whole turn then it didn't even react," Röhrl added in 2005. "Of course in power and traction the Audi was the best but it was hard to drive with the understeer and I had to teach myself left-foot braking."
The relationship cannot even be said to have been boosted by constant success. Both of Röhrl's rally world titles pre-dated his Audi spell and only two of his 14 WRC wins came there.
Yet it's likely true what they say about creative tension, as Röhrl is now readily associated with the Quattro. And with the thrilling Audi France footage we have unearthed and that you can watch below, of Röhrl wrestling the mighty machine, we can begin to understand why.
It includes close up shots of the blur of Röhrl's hands and arms as well as of his dancing feet on the pedals, and amazing onboard shots of the Group B challenges including massed spectators dodging out of the car's path…