One such idea that has been floated is similar to that of MotoGP, with the sprint not impacting the grand prix itself, and instead Saturday seeing a separate qualifying for the main race on top of the Friday schedule. But even if that were to come to pass, it's only currently going to impact six events.
With at least 18 other races intended to take place each season, that's 18 times where F1 isn't happy with the interest level because Friday's two practice sessions don't carry a competitive element to them. And I'm torn on this one.
Regular readers (you have my apologies) may remember towards the end of last year I stated how I'm a fan of the sprint format because of the additional competitive edge it gives to a race weekend, with one fewer practice session and one additional race. F1 has tended to have significant amounts of practice time and it felt like a good trade.
So while I am in favour of reducing the amount of free practice that takes place during a race weekend if it means more sessions that are competitive, I do push back on the idea of cancelling practice altogether – whether that was the intended point to be taken from Domenicali's comments or not.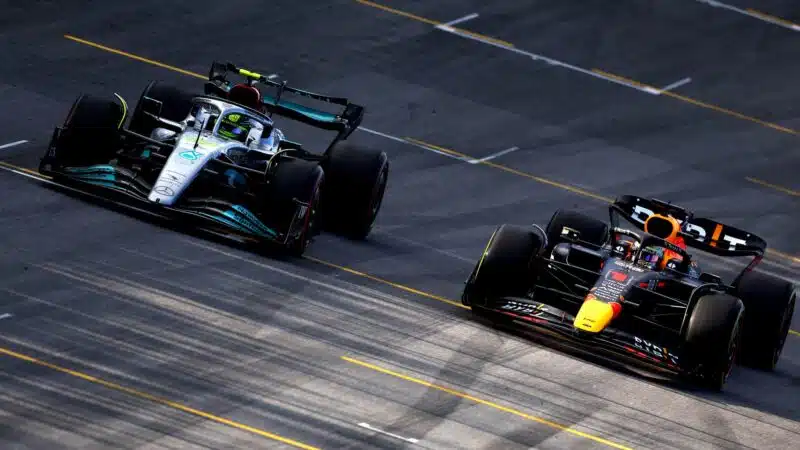 Formula 1 is a global championship, and claims to be the pinnacle of motorsport. And like any elite sport, the competitors need to be able to train and practice and hone their skills. The lack of in-season testing – and even of pre-season testing now, though the three days did feel like the right amount for this year – restricts so much of the work to be done via simulator, and really limits the opportunities for drivers to actually practice driving the car they will race all year.
Something like Formula 2 provides a harsh training ground for young drivers because of the total of 45 minutes of practice time before heading into qualifying and two races, but then it's a spec series where the car isn't changing race-to-race – only the conditions and track – and there are much more limited set-up adjustments that can be made.