Gallery: Polaroids from the Ecclestone Grand Prix Collection
- Last updated: December 4th 2019
This exclusive excerpt from the Ecclestone Grand Prix Heritage Collection of Polaroids gives a small taster of what to expect from this stunning Opus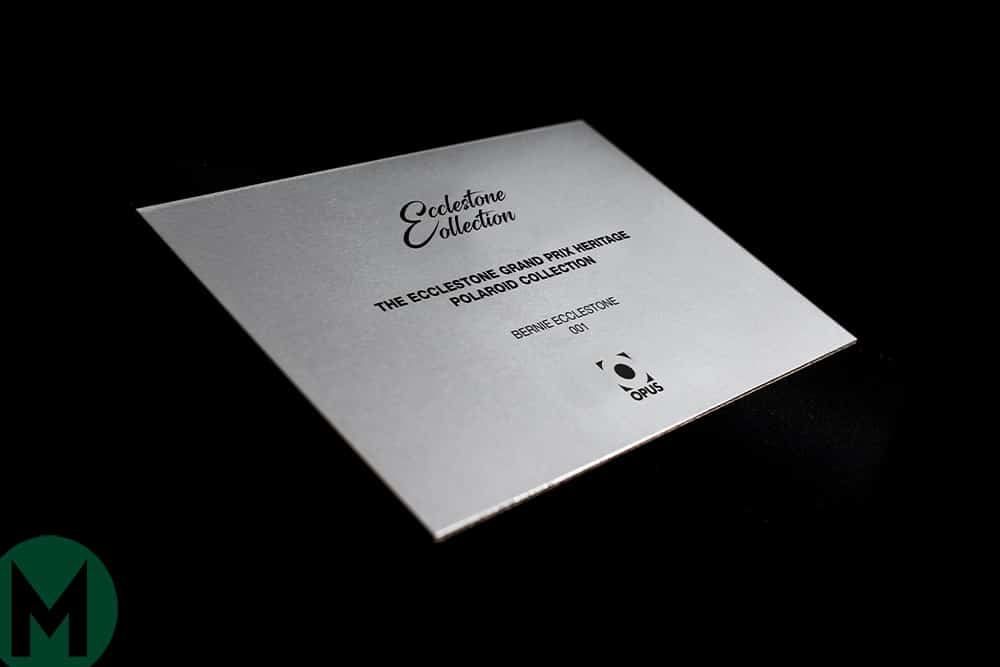 The Ecclestone Grand Prix Heritage Collection is a story in images, one that reflects the emotion and excitement of Formula 1 in the raw medium of Polaroid photography.
The curator of this collection is none other than former F1 boss Bernie Ecclestone, who has a significant collection of grand prix racing cars and now, for the first time, it has been photographed in its entirety.
His collection of grand prix cars was photographed on the legendary giant Polaroid 20×24 camera. The spectacular Polaroid portraits are perfect to create a limited box set of photographic prints that celebrate grand prix racing in a way never attempted before.
The Ecclestone Grand Prix Heritage Polaroid Box Set Collection features photographs of the Mercedes-Benz W125, various Ferraris including the 312 T2 that made Niki Lauda's name, the McLaren M23, Maserati 250F, BRM V16 MKII and Michael Schumacher's championship-winning Ferrari F2002.
Furthermore, it includes a portrait of Michael Schumacher – exclusive to Motor Sport.
Presented in a bespoke box, so much care has gone into this incredible collection of Polaroids. View the gallery below to see more images from the Opus and the making of it.