Haas Rich Energy sponsorship deal ends immediately
- Last updated: January 13th 2020
Rich Energy had been the title sponsor of Haas F1 for the 2019 Formula 1 season, but the relationship has now ended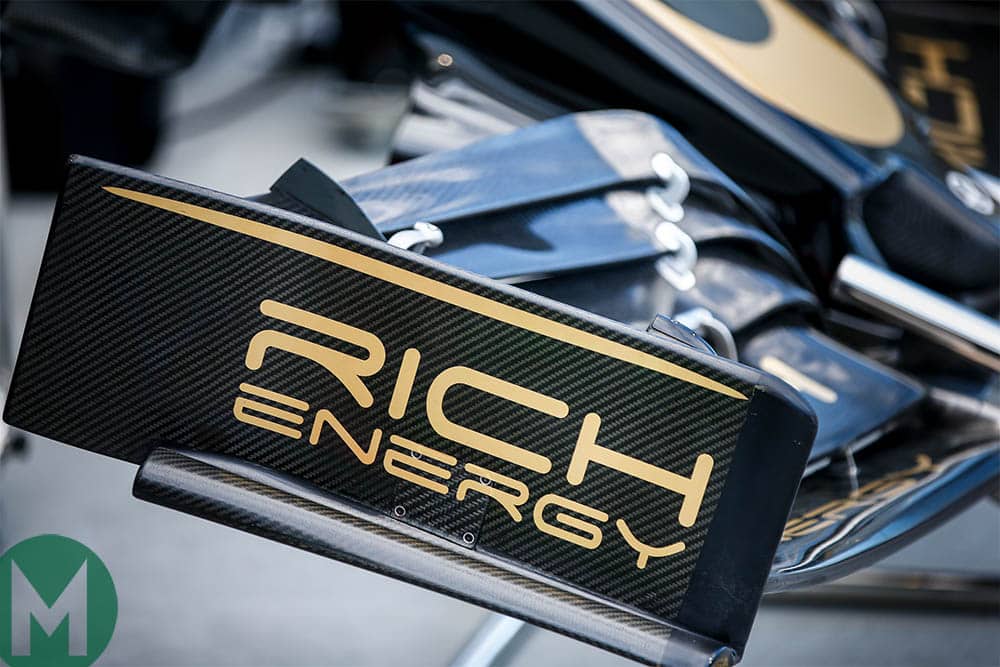 Rich Energy will no longer be title sponsor of Haas after the termination of the deal Photo: Motorsport Images
Haas F1 and Rich Energy have ended their title sponsorship agreement with immediate effect.
The energy drinks company has courted controversy since becoming the title sponsor of Haas, and recent legal battles led to speculation that the partnership would come to a premature end.
It leaves Haas without a title sponsor for the remaining seven races of the year, pending any further announcements.
Rich Energy was announced as a Haas sponsor last autumn, days after William Storey, the CEO, had been seen with Claire Williams at the US Grand Prix, where the pair were said to be on the cusp of agreeing to a sponsor deal.
Storey was at the Royal Automobile Club in February this year, when the Haas livery was unveiled, answering questions alongside Guenther Steiner, the team principal, as well as drivers Romain Grosjean and Kevin Magnussen.
He was also at pre-season testing in Barcelona, at the opening race in Australia and at Monaco, but appearances dwindled as the season went on.
A series of bizarre Twitter messages from the Rich Energy account around the time of the British Grand Prix, which included announcing the end of the sponsorship deal (quickly denied by Haas) and comparing the Haas cars to milkfloats, made it clear that all was not well behind the scenes at the business.