McLaren MP4/4 - F1's most dominant car
- Last updated: December 4th 2019
Ayrton Senna and Alain Prost raced the legendary McLaren MP4/4 for the first time 31 years ago today, and you can watch designer Neil Oatley tell the car's unique story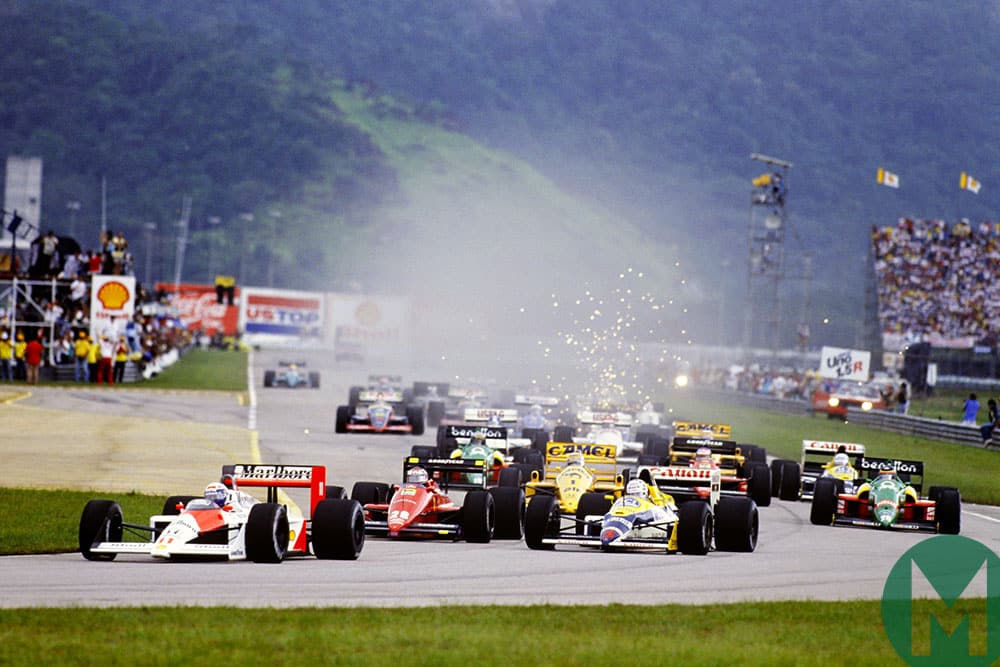 Thirty-one years ago today Formula 1's most dominant car ever made its race debut, in the 1988 Brazilian Grand Prix. The car in question was the McLaren MP4/4. And it won, of course.
It was the first of 15 triumphs from 16 rounds that year, and the MP4/4 would have got a clean sweep but for Ayrton Senna tripping over a backmarker with two laps left at Monza. Whatever was the case, that year challenge from the rest tended to be token.
As for why the car was so far ahead, much of the explanation is obvious. It had a pocket rocket, wonderfully fuel-efficient, Honda V6 (though then again so did Lotus, but it was incomparable). It had a superb chassis, so sleek and low-line as to almost disappear into the track surface. It also was driven by the two drivers of the age in Senna and Alain Prost.
And even the successful Brazil debut didn't begin to indicate the full extent of the MP4/4's dominance that would become clear in time. In Brazil the victorious Prost beat Gerhard Berger's Ferrari by 'just' 10 seconds while poleman Senna was disqualified after switching cars during a delayed start – technically after the green flag – after his gear mechanism broke on the warm-up lap.
---
More: Watch Senna's greatest lap dissected
---
Yet even so there were clues in Rio, such as the ease with which Prost managed his lead as well as the speed with which Senna came through the pack before his black flag. And round two at Imola really drove home that this was to be a long year for McLaren's rivals.
The first three in the San Marino qualifying order read thus: Senna 1min 27.148sec; Prost 1min 27.919sec; Nelson Piquet, the first non-McLaren, 1min 30.500sec. Yes, you read that right.
And below you can watch MP4/4 designer Neil Oatley look back on the car's creation. He explains while the car's dominance seems inevitable, in hindsight its early days were rather on a wing and a prayer.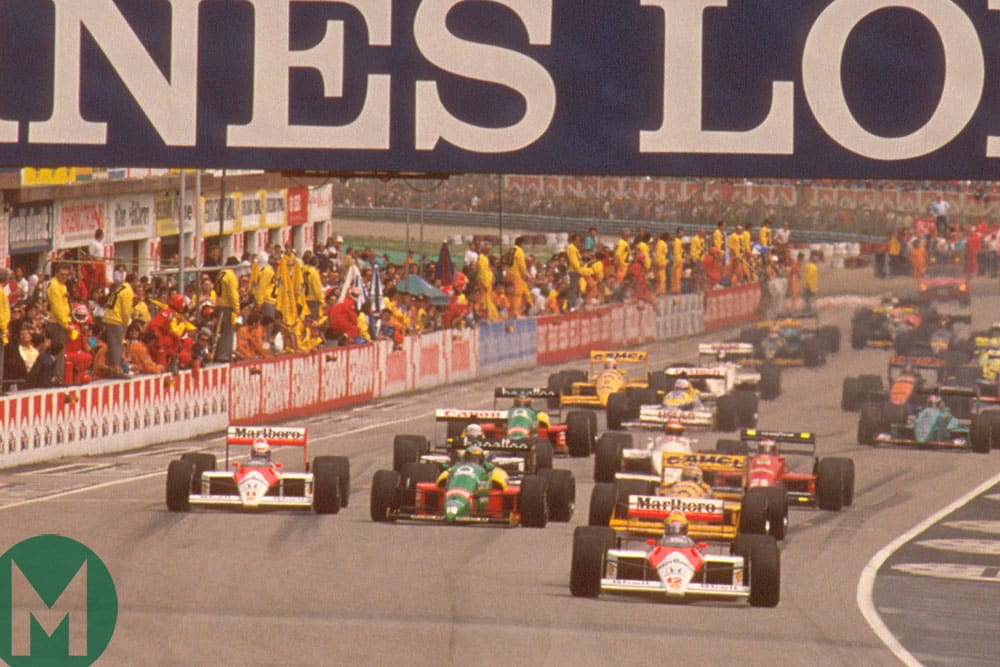 "That car was a bit of a departure from the previous McLarens, and certainly in my experience it was the latest we've ever appeared with a new car. We ran one day of testing at Imola which was just over a week before the first race," Oatley explains.
"The lap times were just there straight away. [It was a] relief for everyone, because Honda had been understandably very nervous. Prost drove the car first during that day and literally on his first proper run he was a couple of seconds quicker than the old car we'd been doing all our testing in.
"I think at that point he knew the championship was between him and Ayrton. It was a big surprise for us but I think even bigger surprise for the rest of the competitors!
"If you look at that [the MP4/4] compared to a more modern car, it's so small, simple; the aerodynamics are very clean because it's very uncomplicated and uncluttered…"