Mercedes unveils special white F1 livery to commemorative 125 years of motor sport
- Last updated: December 5th 2019
Mercedes reveals a white livery for this weekend's Formula 1 German Grand Prix, incorporating the legend of the 'Silver Arrows' scraping off its white paint to get its iconic colour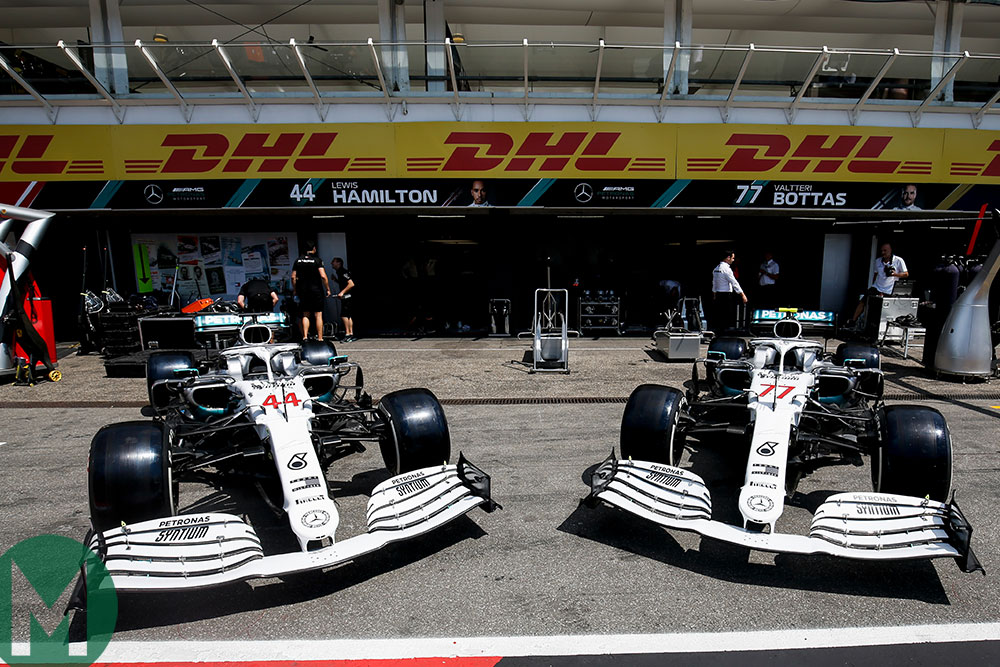 Mercedes has unveiled a special commemorative white livery that Lewis Hamilton and Valtteri Bottas will run in this weekend's German Grand Prix, marking 125 years of motor sport.
The livery marks the 125th anniversary of the Paris-Rouen Trial, which took place on July 22 1894 and is considered the very first competitive mass-entry motor sport event.
The white paint at the front of the car commemorates the traditional colour for German racing cars, which Mercedes originally raced with. Further back, the paint appears to have been scraped away to reveal silver metal underneath – a nod to the legend behind the creation of the 'Silver Arrows'.
As the (fictional) story goes, the team switched to silver for its W 25 car at the Eifelrennen in June 1934 because it was struggling to get the car under a maximum weight limit. The solution was to scrape off its white paint to make it lighter, leaving only the bare metal beneath.
Traditional red numbers, plus a vintage badge and script also appear on the car.
---
More: 2019 German Grand Prix preview: will the Bulls be raging again?
---
Mercedes has explained that the marque has significant heritage in the 1894 Paris-Rouen race.
"Nine of the 17 finishers were powered by 3.5 horsepower (2.6 kW), two-cylinder V-engines that had been invented by Gottlieb Daimler and were manufactured in France according to his original plans. A 5 hp (3.7 kW) Benz vehicle was also among the finishers of the race," Mercedes said in its German Grand Prix preview.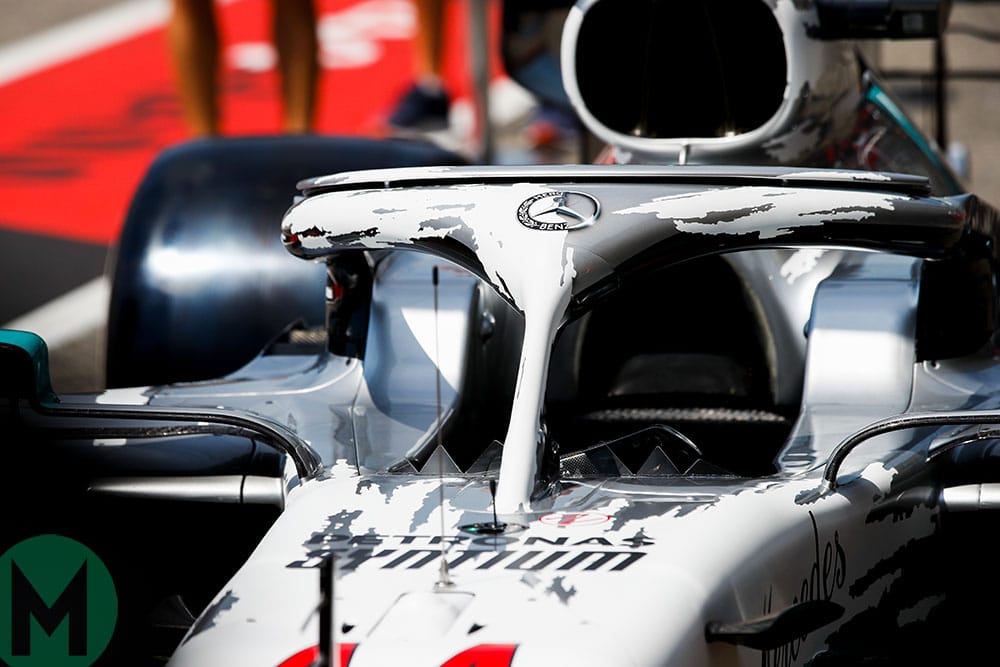 "The first prize was given to the competitors 'whose car comes closest to the ideal' outlined in the regulations and was shared between two French car manufacturers, Panhard & Levassor and Peugeot. Both vehicles were driven by the 'Système Daimler' – Gottlieb Daimler's 3.5 horsepower engine."
Daimler began to race cars with the Mercedes name at the turn of the 20th century, and the famous Mercedes-Benz brand was created after the Daimler-Benz merger in the 1920s.
The weekend's F1 race at Hockenheim has additional significance for Mercedes. As well as being its home round, it also is Mercedes' 200th F1 start as a works team, and Mercedes is the event's title sponsor.