MPH - Formula 1 silly season is finally in full swing
So there's the Formula 1 silly season of 2020 and there's one of the summer break 2019 – with the futures of Gasly, Ocon, Hülkenberg and others at stake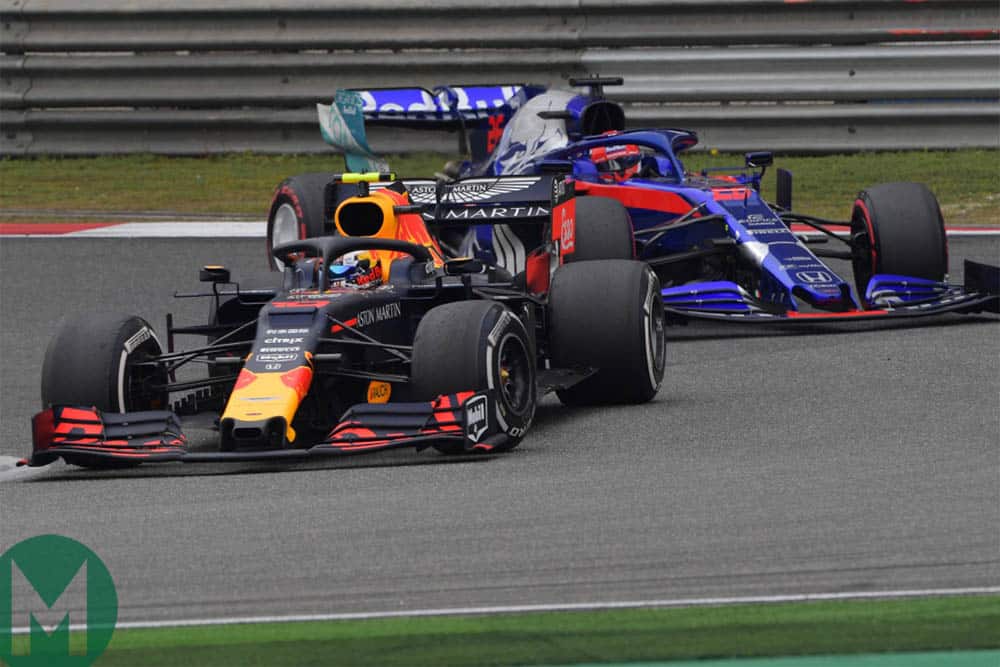 Pierre Gasly is under pressure at Red Bull after several disappointing performances so far this season Photo: Motorsport Images
Looking at what might happen between the Hungarian Grand Prix this weekend and when Formula 1 reconvenes at Spa in four weeks' time, the question marks hang over the second Red Bull seat currently occupied by Pierre Gasly and the Haas line-up of the warring Romain Grosjean and Kevin Magnussen.
Regardless of how harsh it would be to drop Gasly after just half-a-season in a tricky car alongside one of the outright fastest drivers in the field, the Red Bull environment is a notoriously brutal one if you're not performing.
Could Ocon be brought into Renault in time for Spa as a Hulk replacement alongside Ricciardo?
The obvious question then becomes, 'So who would take Gasly's place?' If we're talking about in-house, then a case could be made for either Daniil Kvyat or Alex Albon.
The latter has produced some wonderful performances as a rookie, his best of all last weekend at Hockenheim where only wild, 'nothing to lose' gambles by others (including, ironically, Kvyat) dropped him from fourth to sixth.
But putting Albon into one of the top three teams just half-a-season into his F1 career would be to risk making the same mistake as with Gasly and Kvyat before him. Is he annealed enough yet for so harsh and demanding an environment?
---
Related content
---
As for Kvyat, he made reference to the dark comedy of his F1 career after clinching that Hockenheim podium last Sunday.
Promoted from Toro Rosso to Red Bull, demoted back there for being too far off Daniel Ricciardo's qualifying pace, then fired altogether for not measuring up to Carlos Sainz, then re-recruited to the junior team a couple of years later – and now possibly inline to be promoted to Red Bull again to replace the guy that replaced him at Toro Rosso!
If he's not been annealed by that experience, then he's never going to be. But the guy can drive. He's just not Max Verstappen.
But using that as a barometer would debar almost everyone! Toto Wolff has allowed that he might be willing to allow Esteban Ocon to go elsewhere 'for a couple of more years' – but to Red Bull?
Besides, Wolff may want him available at Mercedes for 2020.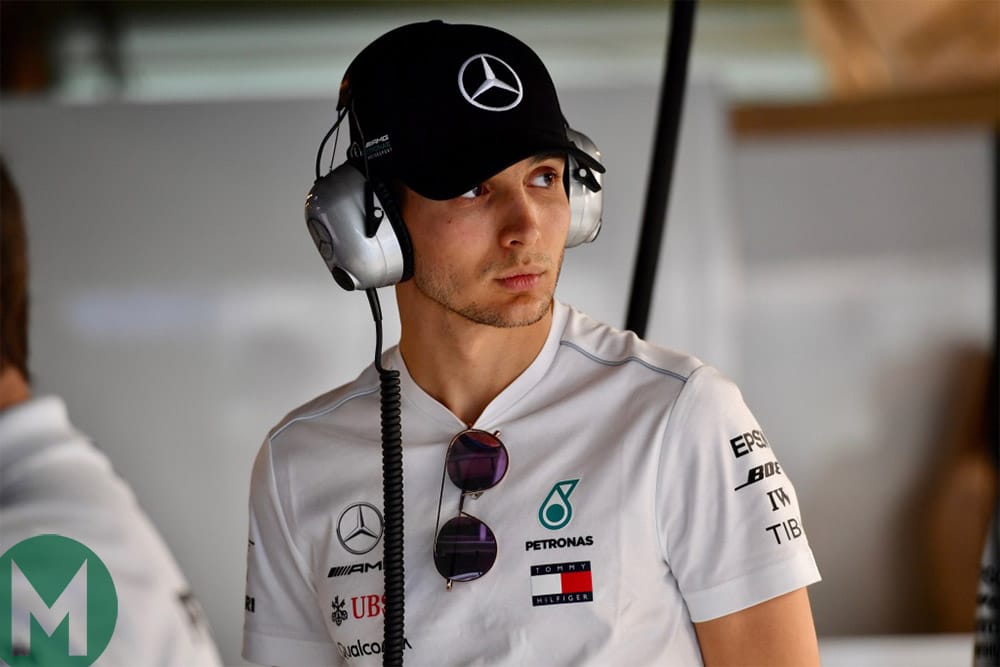 Esteban Ocon has been left on the outside looking in but there could be light at the end of the tunnel Photo: Motorsport Images
But promoting either Kvyat or Albon would give the problem of filling the vacant Toro Rosso seat. None of the juniors are ready yet.
Jüri Vips is going well in Formula 3, Patricio O'Ward is still getting to grips with Formula 2 – and they are the most senior of the group. Way too early for either.
So could Red Bull recruit from outside the programme? Well, they did with Verstappen. Is there anyone with proven speed and F1 experience on the sidelines still young enough to be appropriate to the junior arm of Red Bull?
Pascal Wehrlein? He's quick – Paul di Resta, a man who's seen them both close-up, is adamant Wehrlein's actually quicker than Ocon – but apparently not favoured by Helmut Marko and so that probably ends that discussion.
So? Put Gasly back there, in much the same way they did when they demoted Kvyat to promote Verstappen, giving him the rest of the season in which to try to recover the situation?
Or, have Helmut put his feelings about Wehrlein aside and ask Ferrari if he can be released from his simulator duties there. You never know, this is F1 and Red Bull. It's volatile. Anything can happen.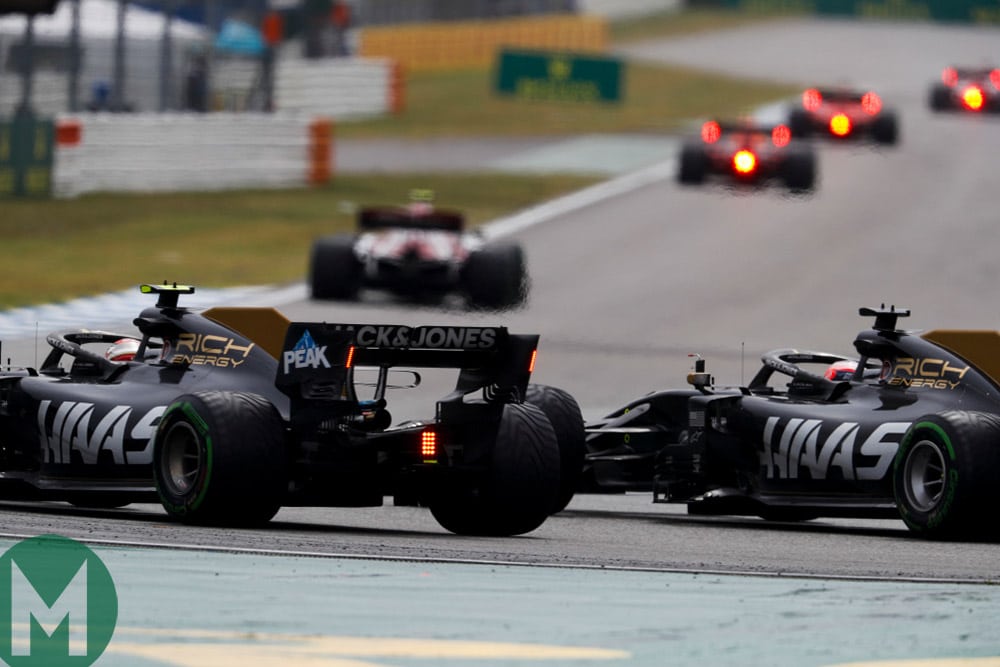 Haas has a headache in the form of Romain Grosjean and Kevin Magnussen Photo: Motorsport Images
As for Haas, Günther Steiner has been saying that it would be an act of desperation to drop either Romain Grosjean or Kevin Magnussen as it would be too disruptive of other aspects of the small team.
But he seems at a loss of what else he might do to stop their magnetic and damaging attraction to each other on track. There is just no quarter to be given or taken by either party.
Given that Grosjean is one of the most adventurous of overtakers and Magnussen absolutely the toughest defender, there's plenty of scope for further mayhem should they continue together.
There has been speculation that Nico Hülkenberg, subject of some stinging criticism from his boss Cyril Abiteboul after crashing out of fourth place in Germany, may be about to be replaced by Ocon for 2020.
He's a much better Mercedes fit there than at Red Bull. If that happens, Hülkenberg is reckoned to be on his way to Haas for 2020.
Might that change be brought about half-a-season early? In which case, could Ocon be brought into Renault in time for Spa as a Hulk replacement alongside Ricciardo?
Hope that's all clear…