Niki Lauda dies, aged 70
- Last updated: December 5th 2019
Three-time Formula 1 world champion Niki Lauda "passed away peacefully"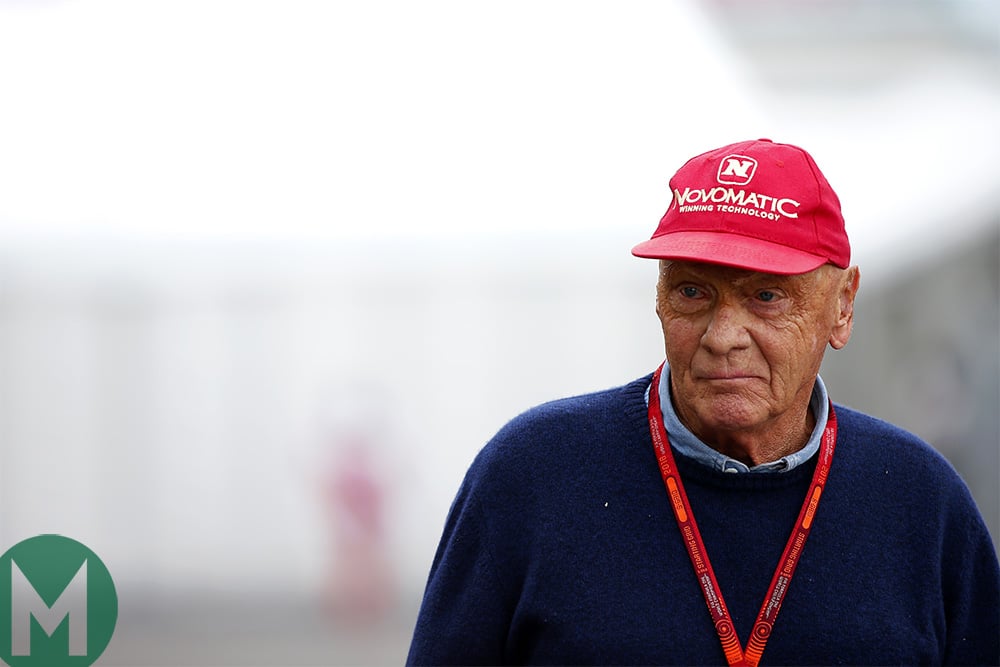 Photo: Motorsport Images
Niki Lauda, the dominant grand prix driver of the mid-1970s and key figure in the current Mercedes F1 team, has died aged 70.
A statement from the family of the three-time F1 world champion said that he had "passed away peacefully" on Monday.
"His unique successes as a sportsman and entrepreneur are, and remain, unforgettable," his family said. "His tireless drive, his straightforwardness and his courage remain an example and standard for us all.
"Away from the public gaze he was a loving and caring husband, father and grandfather. We will miss him very much."
---
More: Niki Lauda: obituary
---
The Austrian had been non-executive chairman of the Mercedes Formula 1 team since September 2012, overseeing five consecutive championship-winning seasons.
Lauda won his first F1 championship in 1975 with Ferrari, but is now best known for the 1976 title battle with James Hunt and the fiery crash at the Nürburgring during that year's German Grand Prix. It left him with injuries so severe that a priest read him the last rites.
Just six weeks later, Lauda returned to racing, winning a second championship the following year.
In 1979, he left the sport, saying that he no longer "wanted to drive a racing car around in circles" and established a new airline, Lauda Air. He returned in 1982 with McLaren and added a third world championship in 1984, winning the title by half a point from his team-mate, Alain Prost.
Lauda retired as a driver in 1985, but continued to be involved with the sport, as a commentator for German television and then as an advisor to Ferrari.
He joined Jaguar's Formula 1 team as race director in 2001, and had been with Mercedes since 2012. In August 2018, Lauda underwent a lung transplant.
Lauda is survived by his second wife, Birgit, and their twin children Max and Mia. He had two adult sons, Lukas and Mathias, from his first marriage.