The official F1 1000th grand prix posters look stunning
- Last updated: December 4th 2019
Automobilist and Formula 1 partner to produce posters for the 1000th F1 grand prix and they're fitting for the occasion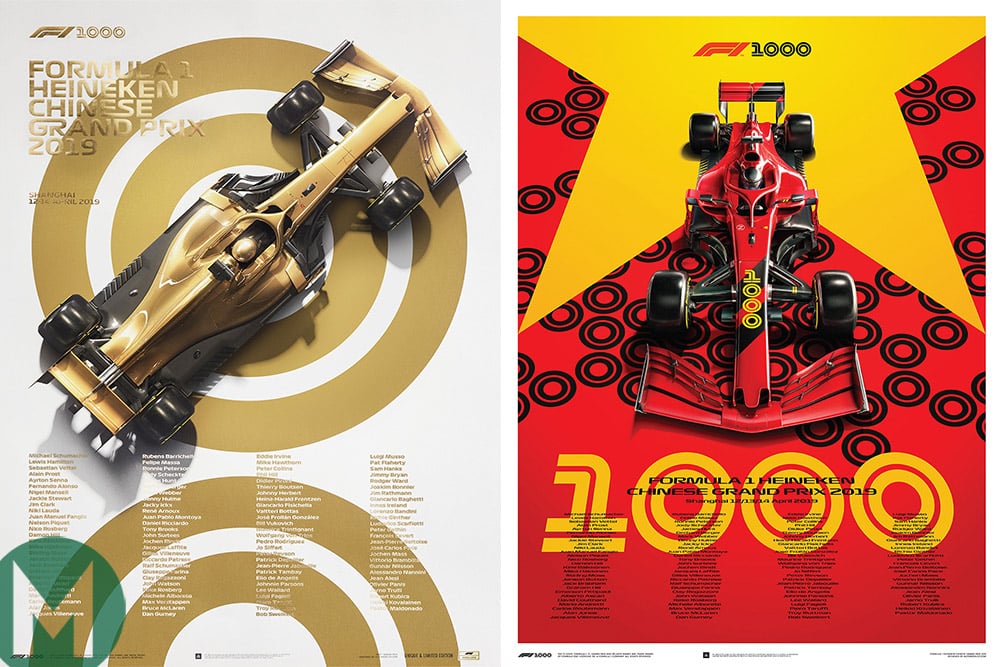 It may be at Shanghai, not Silverstone, but the 1000th Formula 1 grand prix is something to get excited about.
With absolutely no clue as to how the first race of the season is going to play out, at least we can feast our eyes on these Automobilist posters marking the 1000th GP.
The limited-edition posters have been created with Formula 1 and are officially licensed.
The first poster, gold and white and oh-so-shiny, features the names of all 107 grand prix winners. That's gold foil. Yep.
And each poster is numbered from 1 to 1000, the poster itself measuring 50x70cm.
The second poster is just as striking, in red and yellow with all 107 grand prix winners listed once again – but it isn't numbered and there's none of that fancy gold foil.
We stock some Automobilist posters on our shop as well, if you'd like to have a look.
Also, Automobilist also produced some limited-edition Michael Schumacher posters in honour of his 50th birthday.