Race Retro attracts record crowd
- Last updated: December 4th 2019
Fine sunshine, a new rally stage, and a wide collection of race and rally cars and personnel bring in a growing attendance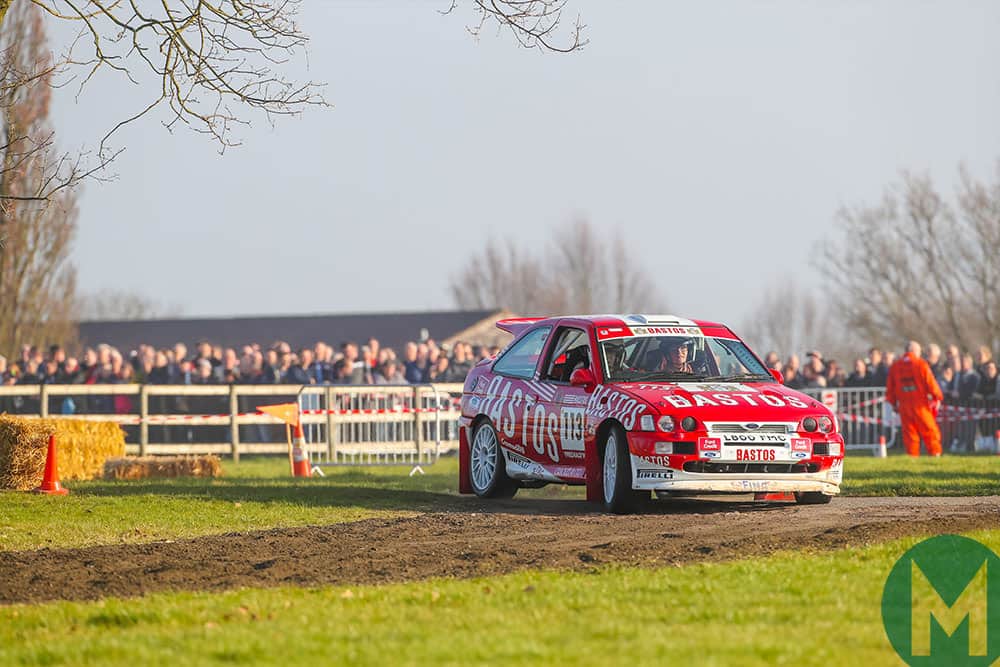 Race Retro, powered by Motor Sport, attracted a record crowd to its latest show, which took place at Stoneleigh Park near Coventry over the weekend of February 22-24.
Some 24,212 enthusiasts attended the latest running of the historic motor sport show over its three days, beating 2018's attendance. And they got to enjoy the usual mix of racing and rally cars on display as well as a wide variety of memorabilia, racing series', car clubs' and suppliers' stalls.
There also as usual was the host of renowned figures sharing their memories on the Motor Sport Live Stage, including ex-Williams and Benetton Formula 1 engineer Frank Dernie, rally drivers Rosemary Smith, Russell Brookes, Jimmy McRae, and Willy Cave as well as racing pundit Tony Jardine and BTCC driver Anthony Reid to name a few.
While on the Saturday and Sunday the Live Rally Stages took place in fine sunshine, with over 120 Group B and WRC cars in action for the crowd's enjoyment. Drivers had to learn a new stage this year, as the construction of HS2 meant the layout had to move from what was used before.
But the competing drivers got down to business in fine style, led by Rauno Aaltonen – reunited with the original Mini he drove to victory in the Monte Carlo Rally – and closely followed by Jimmy McRae in his late son Colin's Subaru.
---
More: Decades on, Aaltonen remembers Monte Carlo controversy
---
The next generation were looked after too, as in addition HERO events offered driver and navigator training to over 150 novices and rally crews looking to hone their skills. HERO also offered 'Arrive and Drive' opportunities to get behind the wheel of one of their classic fleet while on Sunday 30 cars took part in the Retro Classic Tour.
Visitors, as usual, got to vote for their favourite car of the show in the Pride of the Paddock competition, and Ian Medcalf's Fiat 500 Special Saloon topped the poll with Justin Benson's Ferrari 250SWB replica the runner up.
While the competition's motorcycle equivalent, the Retro & Café Racer Pride of Ownership decided by a judging panel, was won by Dave Morgan's 1976 Honda CB836, which he rides daily, with Phil Knapton's 1964 Triumph Bobber the runner up.
"To 'buck the trend' and increase the audience in the current climate is testament to all those who have helped and supported not only our vision for the much-loved event but their own passion for the future of Race Retro and historic motor sport," said event director Lee Masters.