The racing cars and tech of the decade
- Last updated: January 13th 2020
Five of the most pioneering and successful designs of the 2010s, which each pushed the boundaries of motor sport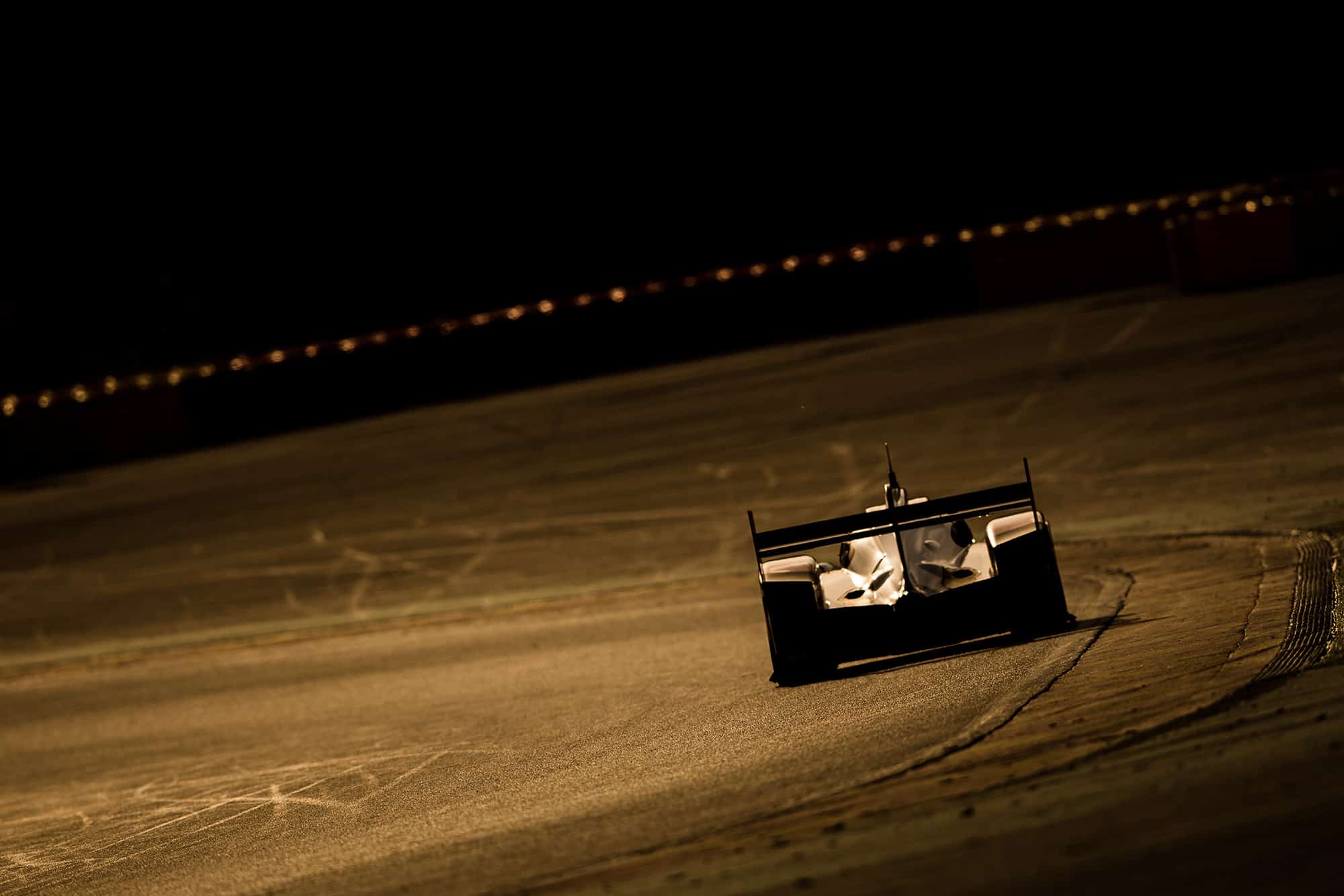 The 2010s have seen the birth of electric racing, Formula 1's hybrid era; the slow demise of the LMP1 sports car category, and a vibrant club racing scene. The technology developed during the decade has already transformed motorsport and laid the foundations of more change for the 2020s.
Here, Simon Arron picks five cars and pieces of technology, which have pushed the boundaries of performance, affordability and motor sport itself.
---
Read more
---
Mercedes PU106A V6 turbo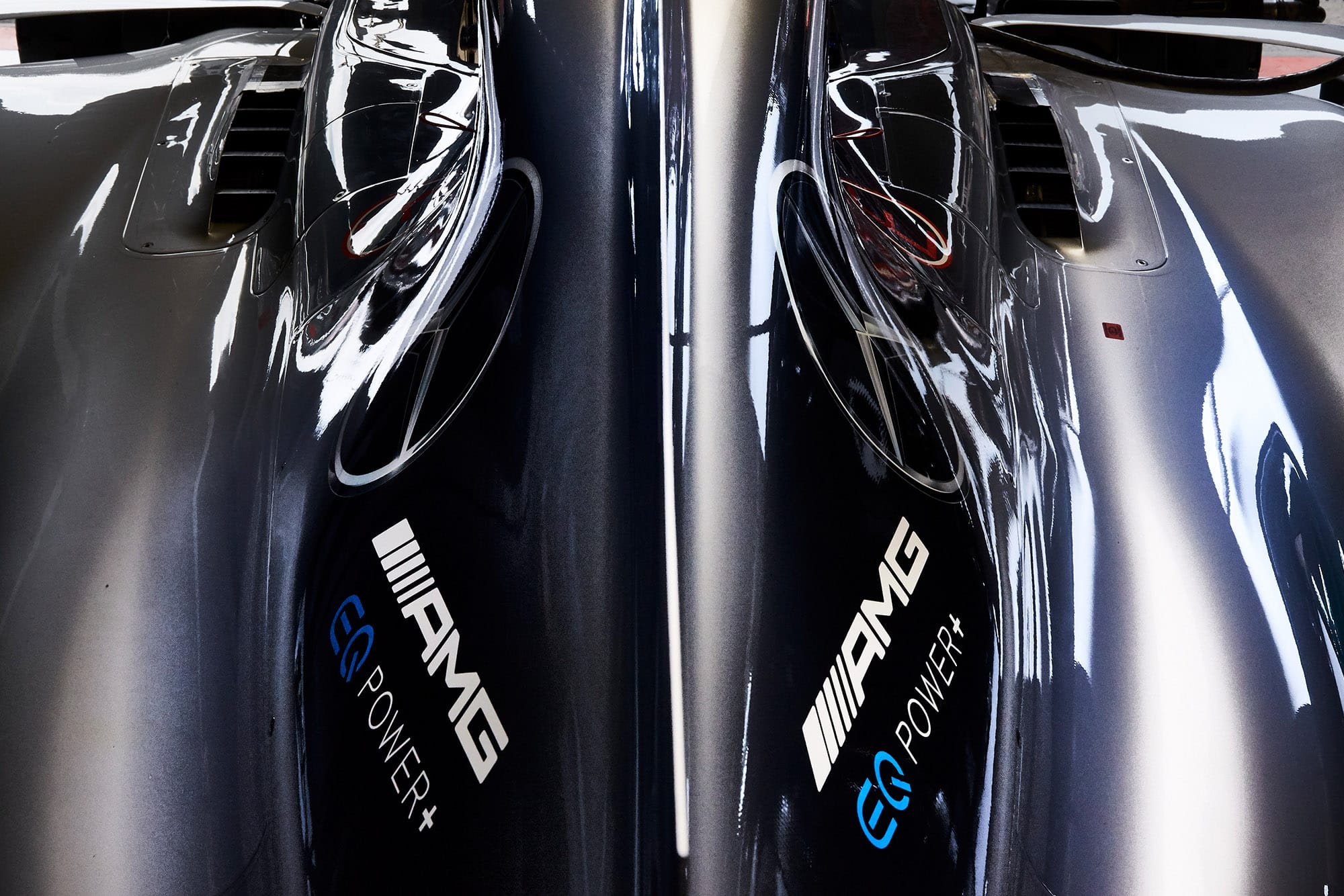 Photo: Motorsport Images
Mercedes returned to Formula 1 as a full factory team as 2010 dawned, taking over the title-winning Brawn GP team after the latter had been operational for but a single season (notwithstanding its previous lives as Honda, BAR and Tyrrell).
Trouble was, Brawn had been ripe with innovation but low on funds and had slipped behind in the development race when Mercedes pitched up with its large bag of euros. There were flashes of form over the next few seasons, and occasional race victories, but Mercedes morphed from erratic to ecstatic when new engine regulations, mandating hybrid V6 turbos, were brought in for 2014.
When introduced, the cleverly packaged PU106A – compressor at one end of the unit, turbine at the other – was immediately light years ahead of anything Ferrari or Renault had conceived. It was more powerful, benefited from greater thermal efficiency and its compact intercoolers yielded aero benefits for the car as a whole.
As ever, Motor Sport's Mark Hughes was first to embrace the detail and bring it to the wider world's attention. Between 2010 and 2013 Mercedes won four of the 77 grands prix it entered; since then it has conquered 89 of 121, a run that began with the PU106A's implementation.
The team behind the engine, Mercedes AMG High Performance Powertrains was inducted into the Motor Sport Hall of Fame this year. Listen to its MD, Andy Cowell, in our podcast.
Spark-Renault SRT_01E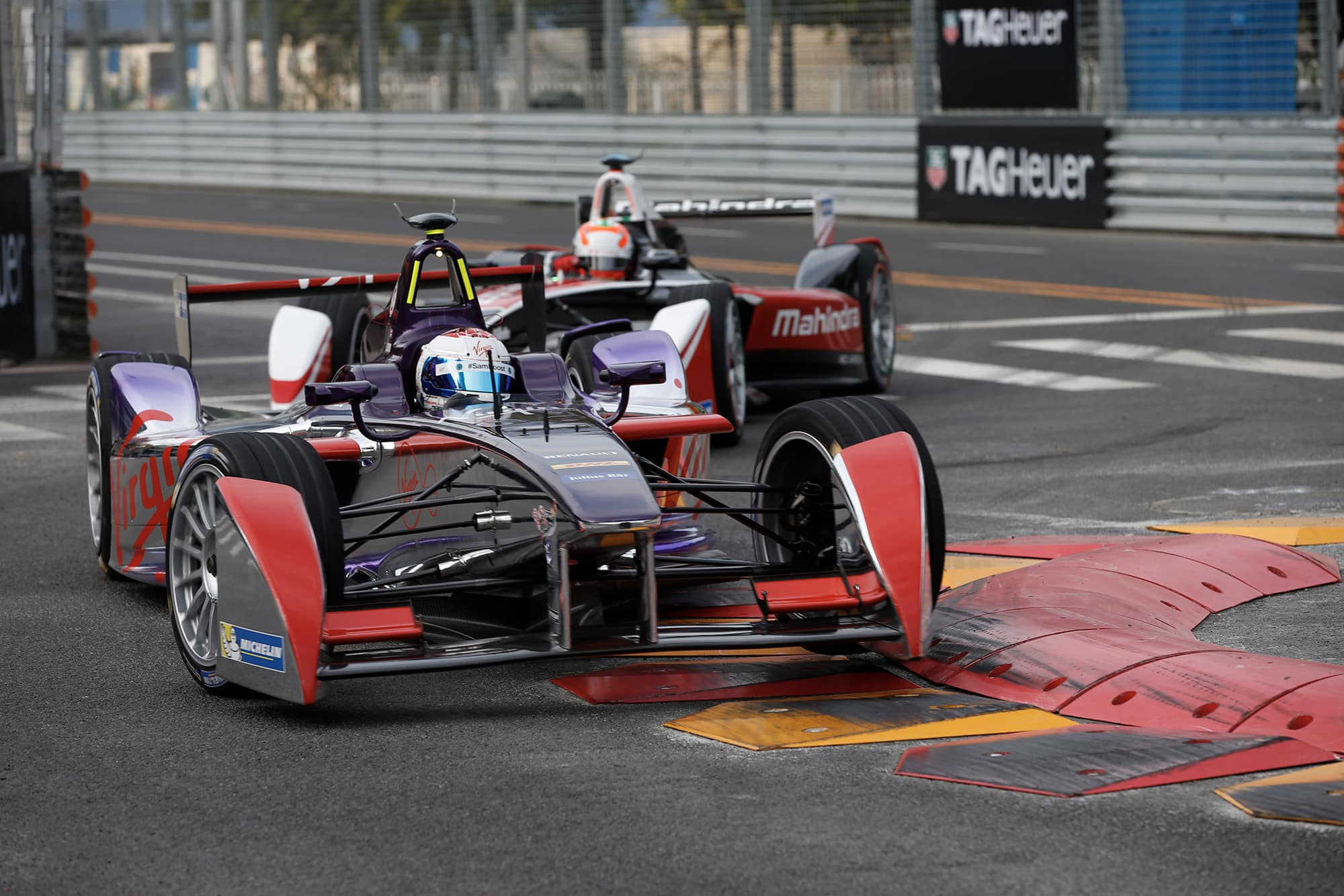 Photo: Motorsport Images
It looked like a junior single-seater, had performance to match and received little but sneers from those too blinkered to appreciate its fuller purpose. But… The SRT_01E was the foundation stone for the inaugural Formula E campaign in 2014-15 and remained in use for the first four seasons.
Oblivious to the sceptics, Renault and Audi committed immediately to the fresh concept and by the decade's end, as FE enters its sixth season, there are seven mainstream manufacturers on the grid (Mercedes, Porsche, Audi, DS, Jaguar, BMW and Nissan, which has assumed partner Renault's entry). Note: this is rather more than are presently active in F1.
Formula E eschewed the traditional model of trying to draw people to the circuit; instead, it has taken its circuits to where the people already are. For years Bernie Ecclestone talked about organising grands prix in London, New York, Paris or Rome; FE has ticked off all four – and was also responsible for bringing car racing back to Switzerland for the first time since the mid-1950s. This is a platform that allows manufacturers to develop road-relevant technology for an at least partially electric future, but its pioneering spirit extends beyond that core premise. The racing has often been pretty good, too.
Porsche 919 Hybrid Evo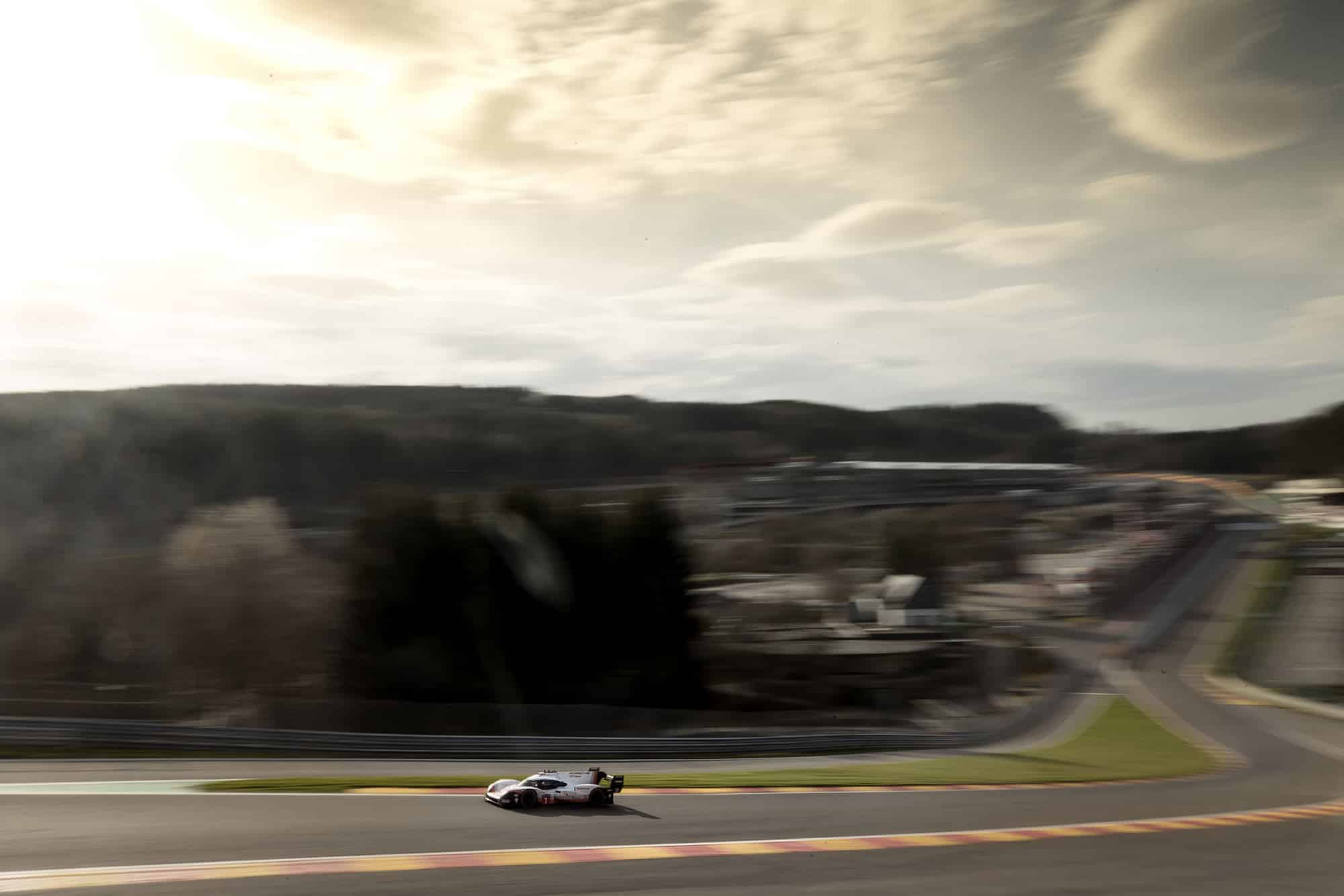 Porsche 919 Hybrid Evo at spa Photo: Motorsport Images
Its endless 911 derivations have been class contenders in endurance racing almost forever, but Porsche had for 15 years been absent from the Le Mans frontline when its new 919 Hybrid came on stream in 2014.
Formula 1 had rejected a proposed V4 engine configuration for its new hybrid era, possibly because it sounded more like something you'd find in a Saab 96 than a grand prix car, but this was Porsche's chosen starting point for the model that scored consecutive Le Mans victories from 2015-2017 to increase the marque's record victory tally to 19.
Early in 2018, following the 919's retirement from competition, Porsche introduced the Hybrid Evo, a stripped-down, lightened version of its progenitor – with significantly improved aerodynamics. It appeared at demonstration events throughout the year, as part of a 919 Tribute Tour, and headline achievements included Neel Jani's 1min 41.77sec lap of Spa – 12sec quicker than the standard car had gone at the same venue a year beforehand, and almost eight tenths better than Lewis Hamilton's pole time at the 2017 Belgian GP – and Timo Bernhard dispatching the Nordschleife in 5min 19.346sec, the best part of a minute quicker than Stefan Bellof's official lap record in a 956. A perfect fusion of modern technology and old-fashioned swagger…
Red Bull RB7-Renault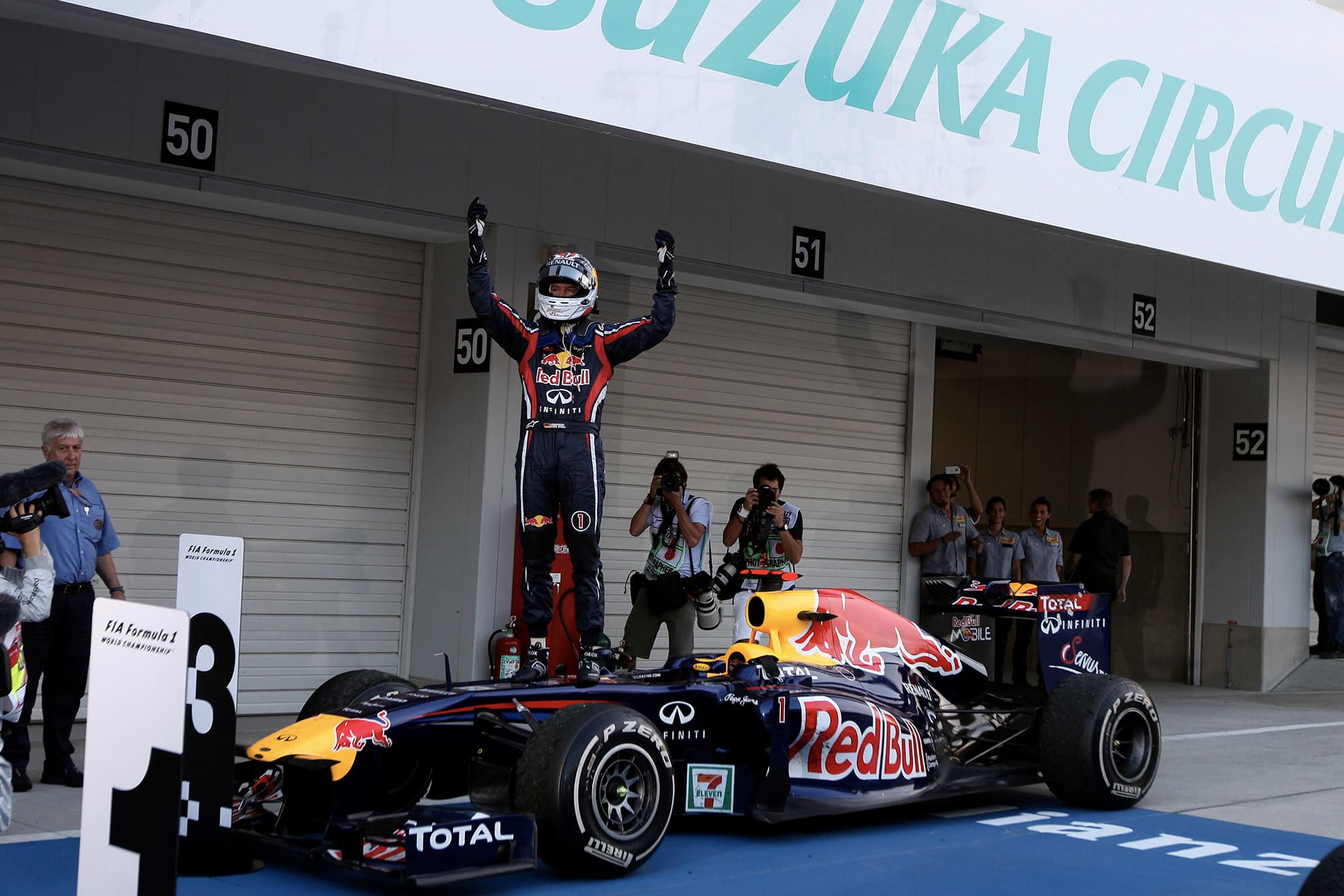 Third place at Suzuka secured Vettel's championship Photo: Motorsport Imagest
In 1999 the Ford Motor Company purchased what had been the Stewart Grand Prix team, rebranded it as Jaguar, ran it very badly and then withdrew after conjuring just two podium finishes in five seasons. Energy drink manufacturer Red Bull acquired the assets, challenged for the title in its fourth season and won it within five – proof that a streamlined racing mentality is more effective than top-heavy corporate governance.
That first success owed much to a skewed Ferrari pit call in Abu Dhabi – Sebastian Vettel led the championship standings only on the final day of 2010 – but with the following season's Adrian Newey-inspired RB7 he would never be headed in the title chase. He took pole position for 15 of the 19 grands prix (team-mate Mark Webber securing three of the remaining four), won 11 of them and needed just one point to wrap up the title in Japan, with four races to spare. Third place was more than enough.
At the campaign's dawn, Newey claimed that the biggest challenge had been to incorporate a Kinetic Energy Recovery System without adversely affecting aerodynamics. If there was any compromise, it wasn't ever apparent.
Mk2 Ford Fiesta XR2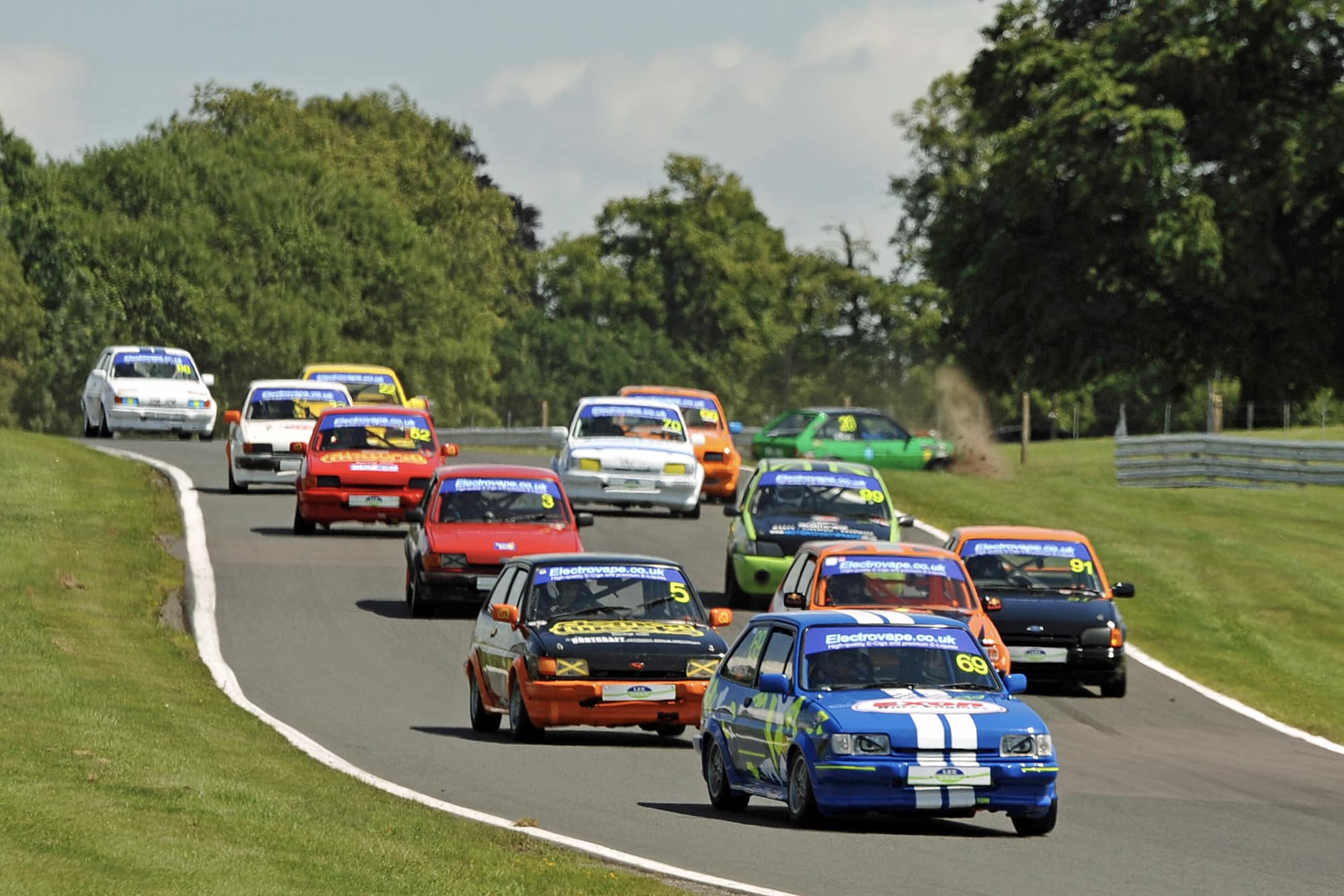 Photo: Simon Arron
It's something of a British club racing tradition that cars don't disappear when their formal life cycle is complete, for inevitably another series will be created to protect them against obsolescence. Over time, there will be a gradual dilution of interest and successive models become a monochrome memory, something you once saw bouncing across the Thruxton chicane kerbs in packs of six or more.
Unless, of course, that car is the Mk2 Ford Fiesta XR2, which had its first Ford-sanctioned series in 1984 and has quite simply never gone away.
Today the venerable XR2 Mk2 forms the backbone of the BRSCC's ST-XR Challenge, an engaging championship based in the northern half of the UK. XR3s and newer Fiestas are also presently eligible, but the XR2 remains a popular and effective choice. Running to Group N regulations, on Yokohama control rubber, it is considered to be one of the most accessible ways to get into the sport, with competitive, race-ready cars available for about £5000. More than 30 drivers appeared at least once during the final season of the 2019 campaign and dates for 2020 will be confirmed in due course. Age has not withered the XR2's appeal, nor its capacity to entertain.