Rob Smedley: 'Williams F1 never invested enough in R&D'
- Last updated: December 5th 2019
Former Williams engineering head Rob Smedley opens up on the team's situation while Claire Williams promises a "significant" upgrade midway through the season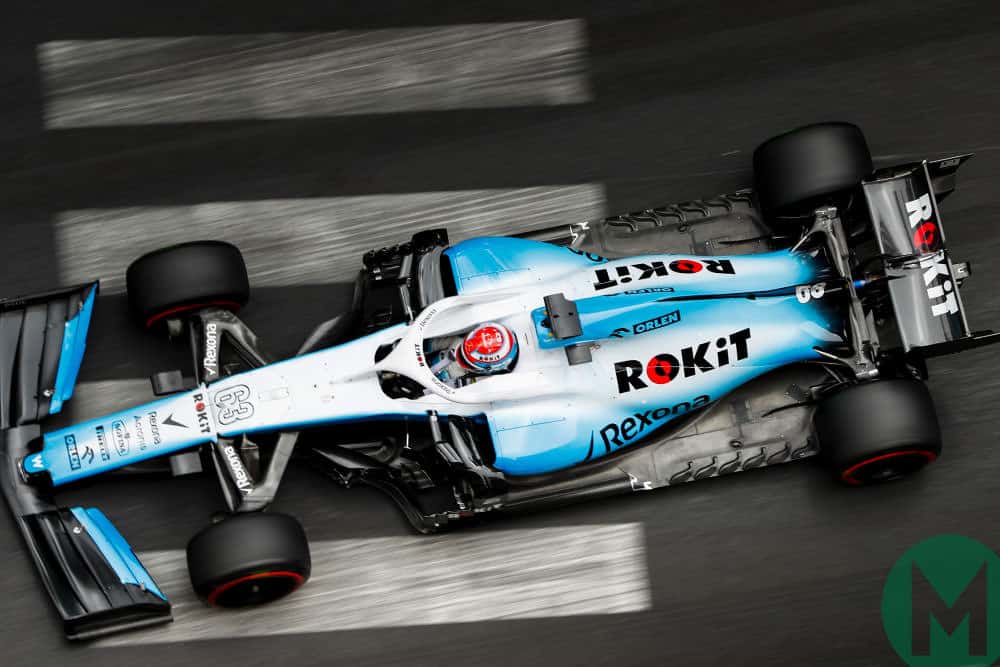 Photo: Motorsport Images
With Williams at the bottom of the 2019 Formula 1 constructors' championship, former head of performance engineering Rob Smedley has explained why the team is being left behind.
After eight years at the Scuderia, Smedley left Ferrari at the end of 2013 and, along with Felipe Massa, joined Williams for the following F1 season.
In the July 2019 issue, Rob Smedley joins us for Lunch With… to talk about his career and life as an engineer in F1. He also opens up about Williams' current predicament, life at Ferrari and more.
"The team [Williams] clearly needed a lot of work," he says to Simon Arron.
"We instilled lots of new engineering practices, but the next part of the journey was R&D investment and that never happened.
"If you want to be a true constructor, you have to have that level of investment or you'll be left behind, regardless of how good your people might be.
"I don't want to talk about particular individuals, but it's clear some bad decisions have been taken for the team to be in its current position. It's a real shame."
---
More
---
Smedley left Williams in November 2018 as the team sat last apart from Racing Point/Force India in that season's constructors' standings.
Deputy team principal Claire Williams recently told Formula 1 that "there's a certain positivity in the team at the moment", after its strongest race of the season so far. George Russell finished 15th in the Monaco Grand Prix – his best finish so far – and Robert Kubica 18th.
"I definitely feel that we can see some light at the end of the tunnel now and I think probably just from the time sheets and the last race in Barcelona, we demonstrated that we are closing that gap," continued the current Williams F1 boss.
"It may be slow but we all know that it takes time to bring performance to your car. There's definitely a lot of good work going on back at the factory that people may not necessarily be seeing yet."
Williams promises an update halfway through the season to upgrade its aerodynamic performance, and expects that it will reap the rewards of cost caps and new technical regulations in 2021.
"The aero team is doing a great job finding performance in the tunnel and we're going to be bringing that to races over the coming weeks and months with a package coming mid-way through the season that we will hope will bring some significant performance to us.
"Morale is still pretty good, and that's all we can ask of everyone: just fighting hard, not giving up and keep on bringing performance to the car."
Williams currently sits last without a point in the constructors' standings; Alfa Romeo has scored 13.
"Nothing is a write-off at Williams, ever," she said. "It never has been and it never would be, regardless of where we are. It's just not our mindset at Williams. We don't write a season off just because we aren't doing well.
"We're really looking at 2019 and '20 very much as almost two seasons, where it's just evolution and development and we've just got to keep bringing performance at each and every race. We've definitely seen that we've done that, we're closing the gap to the ninth-placed team and we've got to keep doing that as the season progresses.
"We're looking at what 2020 looks like from a development perspective, what we're going to be focusing our resources and attention on, to make sure that we certainly do a whole lot better job next year for us.
"And then again, we've got to look at '21 and make sure we've got the right resources in place and the focus in place to take advantage of that situation.
"Clearly, as everyone knows and have talked about a lot, '21 could be a really great opportunity for us with the cost cap that's coming and with whole new technical regulations."
To read the full Lunch With… Rob Smedley, pick up a copy of the July 2019 issue or subscribe to make sure you never miss it