Schumacher Ferrari F1 cars and one-offs confirmed for Goodwood FoS
- Last updated: December 5th 2019
2019 Goodwood Festival of Speed confirms list of Michael Schumacher's Ferrari F1 cars, one-off Ferrari track specials and rare Scuderia machines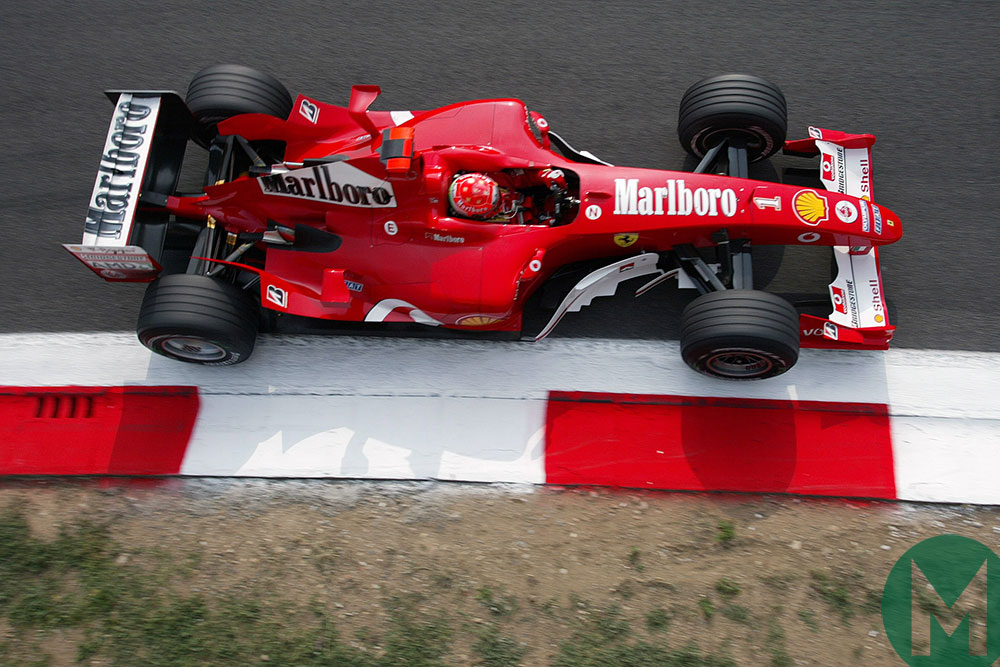 Ferrari F2004 Photo: Motorsport Images
For its celebration of Michael Schumacher's 50th birthday, the 2019 Goodwood Festival of Speed (July 4-7) will display a number of the seven-time Formula 1 champion's cars, also displaying a couple of one-off Scuderia specials.
Seven Schumacher Ferrari F1 cars will be present at the Festival of Speed, reflecting his reign at the team from 1996-2006.
The 1995 Ferrari 412 T2, which Schumacher tested after he won that year's championship with Benetton, will be in attendance with the final John Barnard-designed Ferrari: the F310B.
---
More
---
The 1997 F310B was good enough for five wins, eight podiums, three pole positions and three fastest laps but Schumacher's infamous scrap with Jacques Villeneuve's Williams cost him the world championship as he was disqualified for tangling with the Canadian at the 1997 European Grand Prix.
Also on display is South African Rory Byrne's F300, which took Schumacher to second in the 1998 championship with six wins.
Three more F1 cars – the F1-2000, F2002 and F2004 – will be present to celebrate Schumacher's dominance in the early millennium.
Additionally, the 248 F1 that took nine wins and seven poles at the hands of Schumacher and team-mate Felipe Massa in 2006 will also be at the Festival of Speed, and as part of the 'Masters of Monaco' display, the Ferrari 312T made famous by Niki Lauda will be in attendance.
Making their public debuts will be the SP3 JC and P80/C, both one-off track-only specials, as well as the Monza SP2. Furthermore, the 2009 Ferrari F60 F1 car will be at the festival as part of the line-up of F1 cars.