But what makes the Red Bull even more frightening is the pace it extracts from its tyres that its peers cannot. One only needs to look at Chart 1 to see the impact.
With Red Bull leaving Leclerc in the dust, Fernando Alonso was the only other who had the potential to create action at the pointy end of the grid. But Leclerc was doing enough with the tyres to hold off the two-time champion.
Even Carlos Sainz, who had been having a weekend to forget, was doing enough to keep the draggy Mercedes of Lewis Hamilton at bay.
But why was the pace so lacklustre? Why was no one able to mix things up with strategy?
Limited data pointed to one strategy
Chart 3 Sprint race tyre degradation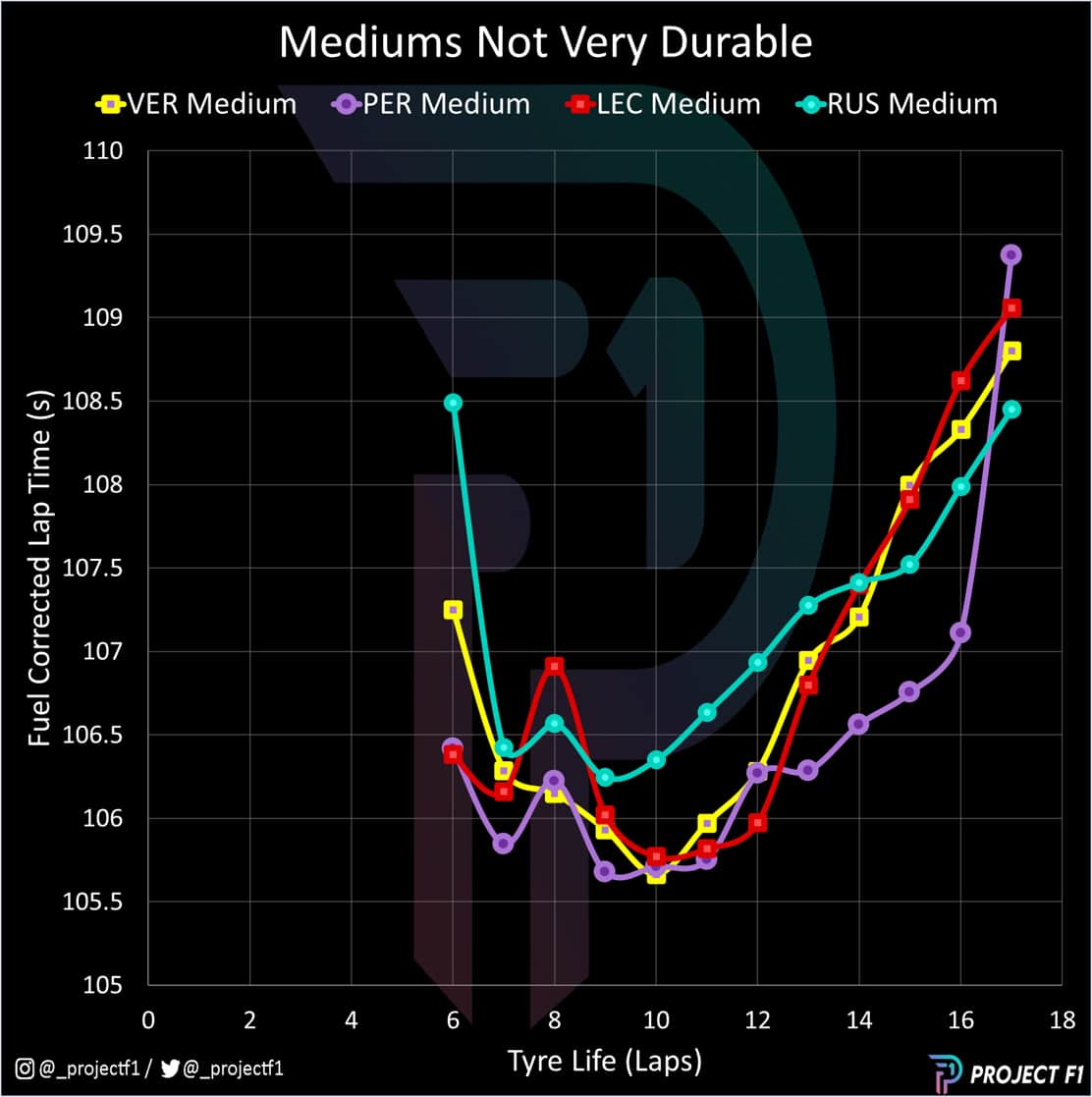 F1 loves sprint races and hates free practice sessions. But aren't sprint races just one big long-run simulation with the hope of some added excitement?
Not only can the teams harvest data from their own cars, they are also getting a sneak peek of other teams' race pace and tyre degradation. It's also worth remembering that with fixed set-up and similar fuel loads, the data gathered from the sprint race is likely to be more reliable than that from free practice which has many more degrees of freedom.
The result is that you have 20 different data traces that all pointed toward the same outcome: the soft and medium tyres are not very durable. Chart 3 reveals tyre wear from the sprint race, stripping out the effect of reducing fuel load to show how lap time degraded as the tyres did.