Verstappen in elite company: 2021 United States GP what you missed
Red Bull's 200th podium and Max Verstappen joins a very exclusive group of F1 drivers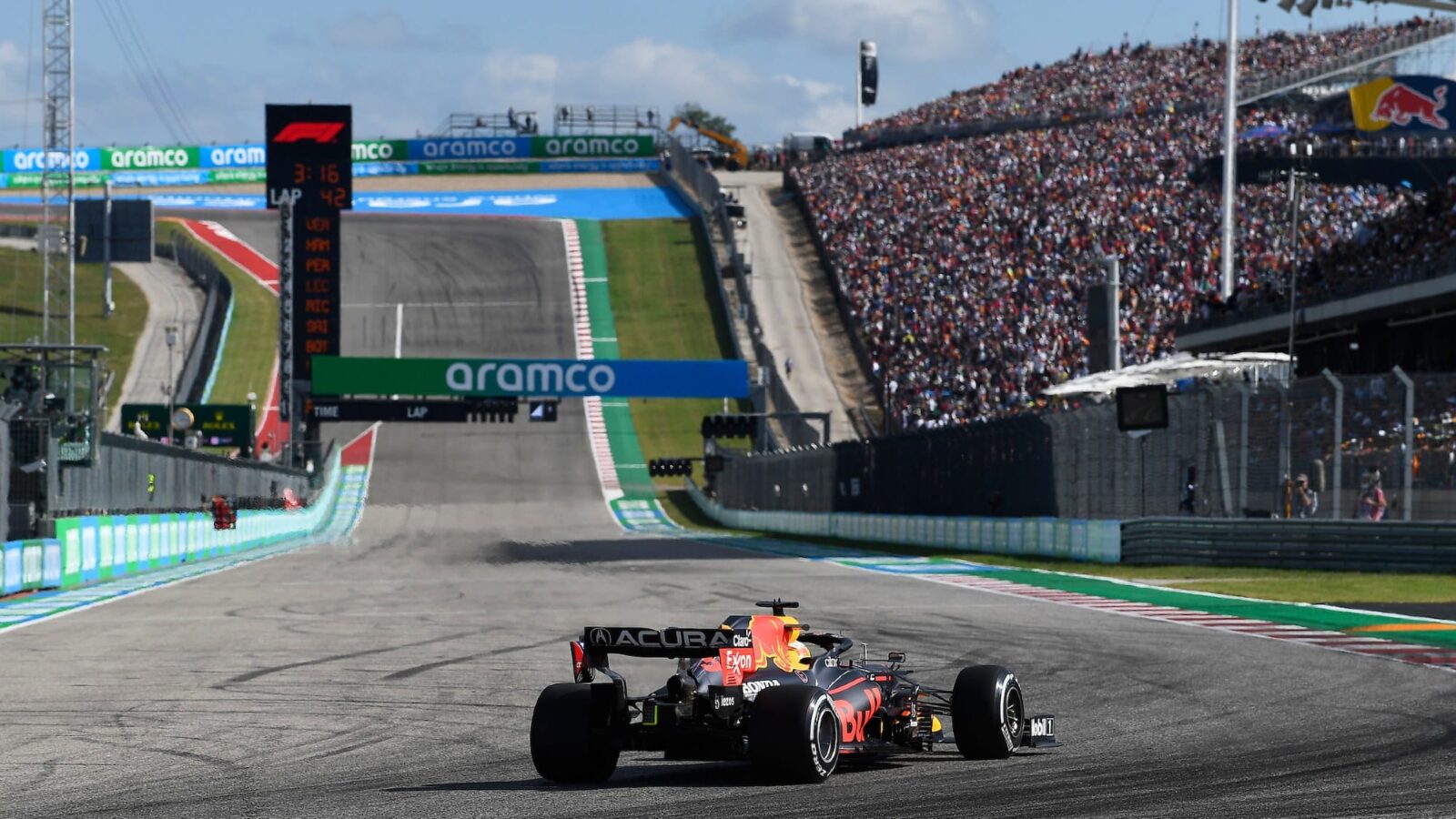 The United States Grand Prix had something of a big race feel to it with packed out grandstands that reportedly totalled 400,000 attendees across the race weekend.
Formula 1 might have finally broken America and Max Verstappen might have broken Lewis Hamilton in the 2021 title race. The Mercedes driver was fancied to take victory in Austin but Red Bull got aggressive on strategy to get its driver back in front.
It means that the championship lead is now the largest it has been since leaving Austria with the Dutchman 12 points to the good against his rival. He has more to be happy about too after his victory put him in elite company.
Ferrari out-raced McLaren when it had expected the papaya cars to edge ahead in the battle for best of the rest and third in the constructors' championship and there was overtaking wherever you looked on Sunday up and down the field.
Here are a few items that you might have missed during a thrilling US Grand Prix.
Verstappen joins the 500 club
It was one of his best performances in a Formula 1 car and his victory put him among all-time greats in the record books too.
Seven drivers have led more than 500 laps in a season and Max Verstappen is the latest name to join the list, growing the club to eight.
Michael Schumacher, Sebastian Vettel, Nigel Mansell, Lewis Hamilton, Mika Hakkinen, Ayrton Senna and Jim Clark are the only other drivers to have achieved the feat before.
Currently, Verstappen has 504 laps led in 2021 out of a possible 990. At the current rate he's achieving this year, cracking the top five and bettering Schumacher's '94 mark of 646 isn't out of the question.
Should he dominate the final rounds though, breaking into the top three is also a possibility but Vettel's 2011 dominance and marker of 739 laps led will be hard to match.
Swings in performance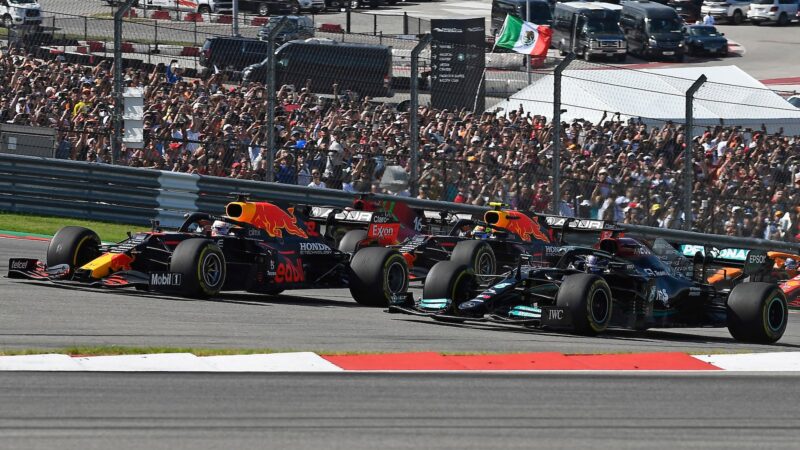 Many had predicted a Mercedes victory in Austin, the W12 appeared to suit the layout of COTA more than the rival Red Bull. Hamilton has a stellar record around the venue and the Merc's straightline performance is out of RB16B reach.
Yet it was Verstappen that stood atop the podium by the end, taking victory to extend his champioship advantage and with two upcoming races that should suit the team more.
It's performances like this that show how far things have come versus 12 months ago. The 17-round 2020 season finished up with Mercedes on 573 points and Red Bull a distant second with 319 points.
This year, Red Bull has achieved a marked improvement to secure 118.5 more points after 17 races while Mercedes has dropped 112.5 relative to its tally post-Abu Dhabi 2020.
While it hasn't been quite as simple as Red Bull picking up the points Mercedes has failed to capture this year, the levels of consistency and lack thereof from the reigning champions has provided a much closer battle with both cars close to equal in terms of performance.
Will Mercedes be able to repay the favour in Mexico and take some points back? It seems likely that Hamilton will be taking a fresh power unit with the expectation Mercedes won't be able to match Red Bull at altitude.
Ferrari on the up
You might have missed this with action going on seemingly everywhere else but around Charles Leclerc but the Monégasque finished a well-deserved albeit lonely fourth.
Following the opening scrap with constructors' championship rivals McLaren, Leclerc set off on a very quiet afternoon to an important points finish.
The added power from the fresh engines out of Maranello provided a boost in performance but the result was a welcome surprise for the team that expected McLaren to have the advantage in the US.
Up until contact with Daniel Ricciardo, Carlos Sainz was quickly closing in on the Australian and looked likely to make a pass before the end.
It ended up as a four-point swing in Ferrari's favour but has the momentum in the fight for third permanently ended up in the red camp?
Hope for Hamilton
While Mercedes and Hamilton will undoubtedly leave Austin, Texas disappointed to have missed another opportunity to win, there is still hope in the title race.
Verstappen's victory feels momentous not only due to it being a Mercedes-favoured track but because of the fashion it was achieved in.
While there have been greater deficits in terms of percentages overturned in the past, perhaps the closest comparable year with the same points system is 2010.
As the championship reached its final stages with five races to go, Fernando Alonso successfully repelled a Sebastian Vettel attack around Singapore to secure an important victory.
The two eventual title protagonists were seperated by just 0.2sec in the Spaniard's favour as they crossed the line in echoes of Sunday's race in Texas.
Vettel, fourth in standings post-Singapore, was 10 points adrift of Alonso and 21 behind team-mate and championship leader Mark Webber.
The gap between Hamilton and Verstappen stands at 12 points, less than what Vettel was able to overturn though the current tally is likely to grow in Verstappen's favour. Can Hamilton do as Vettel just over a decade on and sneak a title where it looked destined to end up in rival hands?