Vettel: I'd never have made it to F1 with current cost of racing
- Last updated: December 5th 2019
Four-time Formula 1 champion and Ferrari driver Sebastian Vettel has said that the current costs of karting and junior racing would have blocked his way to F1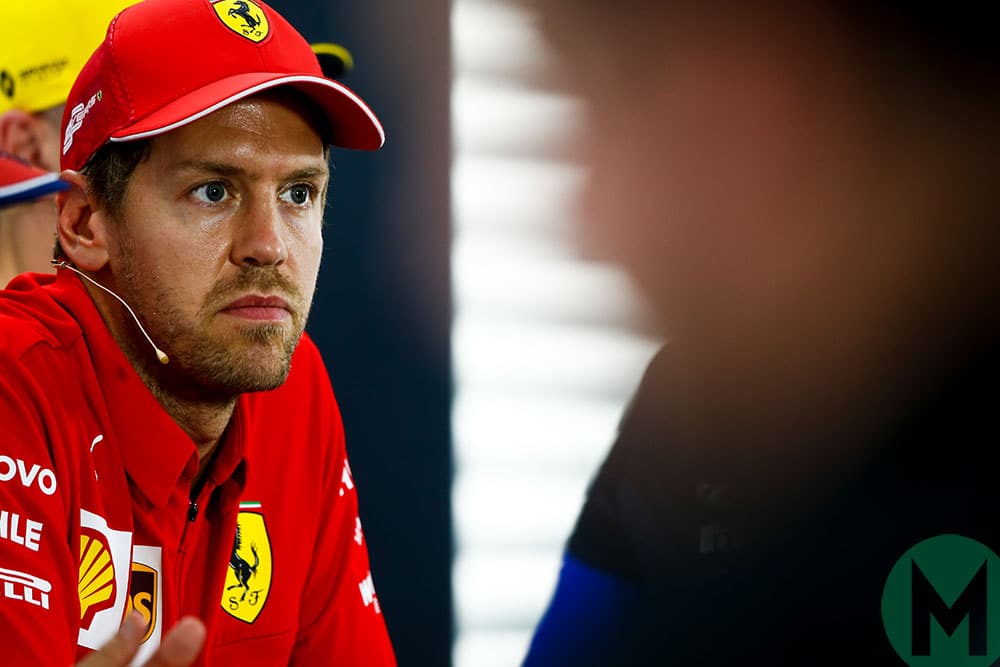 Vettel is concerned about the cost of junior racing stopping young drivers coming through Photo: Motorsport Images
Sebastian Vettel has said that he would never make it to Formula 1 if he was starting out today, because of the soaring cost of competing in junior racing and karting.
The Ferrari driver said that he's one of a dwindling breed of German drivers, as future racers are blocked from progressing by fees that are "way too expensive".
Vettel was speaking in advance of this weekend's German Grand Prix at Hockenheim, which many think will be the last for the foreseeable future, about the state of F1 in Germany.
"Currently I think it's way too expensive and unaffordable for most," the four-time world champion said.
"Germans are quite straightforward with the way they spend their money and unfortunately junior racing, starting from karting and through the series after that are – I think – way too expensive.
"Nico [Hülkenberg] and myself we enjoyed each other in go-karts and racing each other. I think the background is not that dissimilar. I think giving us the same chance today, our career would stop fairly soon because we simply wouldn't have the pocket money to do it.
---
More: "There are three sports in the world for us: soccer, tennis and Michael Schumacher!"
---
"So, overall, to allow more kids – boys and girls – to start racing, the sport would need to be a lot cheaper."
Vettel also hinted that his penalty denying him victory in the Canadian Grand Prix last month had a negative impact of F1's popularity in Germany.
"The German crowd is a very fair and direct and honest crowd, so maybe some things that have happened in our sport didn't help the popularity," he added.
Vettel added that Michael Schumacher's status as a German F1 trailblazer made it "normal" that he would get more attention in his home country than drivers of subsequent generations.
"It's normal that the biggest hype was when Michael started winning as he was the first German to win the [F1] championship," Vettel continued. "Being the first, there is always more momentum and more interest – but as Nico [Hülkenberg] said, I think the atmosphere last year [at the 2018 German Grand Prix] proved that there is still very much an appetite for racing."