Watch Jack Brabham's final F1 win
- Last updated: December 4th 2019
We have found rare footage of Black Jack's South African Grand Prix victory, 49 years ago to this day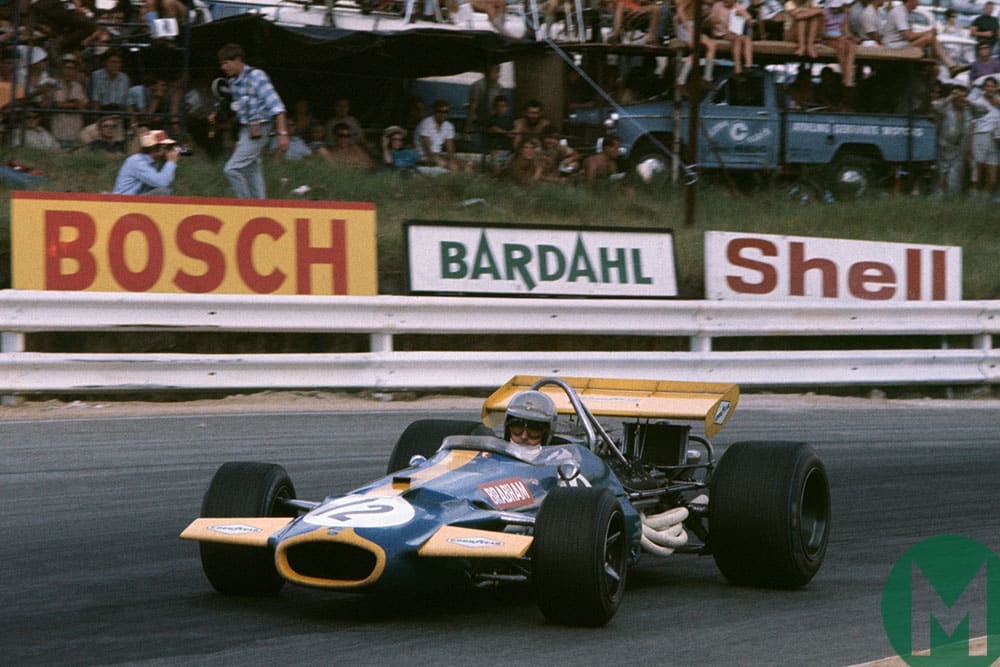 The 1970 Formula 1 season was one of those campaigns that dawned with keen anticipation of change. Jackie Stewart had dominated the previous year in a Ken Tyrrell-entered Matra. But Matra now wanted its chassis only to be paired with its V12 engine. Tyrrell and Stewart wanted to stay with the brilliant Cosworth DFV. They therefore threw their lot in with the debutant March chassis.
Underlining that much was new, at the South African Grand Prix season-opener at Kyalami – on this day in 1970 – March filled the first two grid slots with Stewart on pole and Chris Amon's works March second. The pair set identical times.
Echoing the theme of novelty, an observing Denis Jenkinson noted in his Motor Sport race report that "of the 23 cars that should have assembled for practice, 15 of them were about to be driven in their first competition".
Yet it was a very familiar face who won: Jack Brabham, a month short of his 44th birthday, in the BT33 bearing his own name. Though it was his 14th grand prix victory, it also was his first since 1967 when he finished runner-up in the championship to his team-mate Denny Hulme.
"Brabham just went relentlessly on," noted Jenks at Kyalami, "smiling that wily old smile to himself, making a lot of bumptious young upstarts have second thoughts about their driving ability.
---
More: Being Jack
---
"On the fast plunge downhill through the sweeping right-hand Barbecue Bend, Brabham was terrific to watch, steady and confident."
It however also turned out to be Black Jack's final victory; like everyone else he would before long that year be left rather gasping by the groundbreaking Lotus 72 piloted by Jochen Rindt, then later in the season by a resurgent Ferrari. Twice more that season though Brabham lost wins on the final lap, and both to Rindt. First, notoriously, with an off at Monaco's final turn then coughing, short of fuel, at Brands Hatch's last.
"Although the 'old brigade' came out on top," added a prescient Jenks in South Africa, "this first race in the 1970 season carried some interesting portents, with the first five places filled by different makes of car."
And in the AP Archive video we've found below, you can watch rare footage of the race. It shows Brabham chasing down the early leader Stewart, as well as reveals that Rindt started rather inauspiciously what would be the year of his posthumous championship, by spinning at the first turn.
You can also watch our 'Being Jack' video below, where Dickie Meaden in the company of Black Jack's son David tries out several Brabhams on track including the BT33.