2019/20 Mercedes and Porsche Formula E cars unveiled
- Last updated: December 4th 2019
Porsche has tested its Formula E car at Weissach while Mercedes unveiled its Formula E challenger at the Geneva Motor Show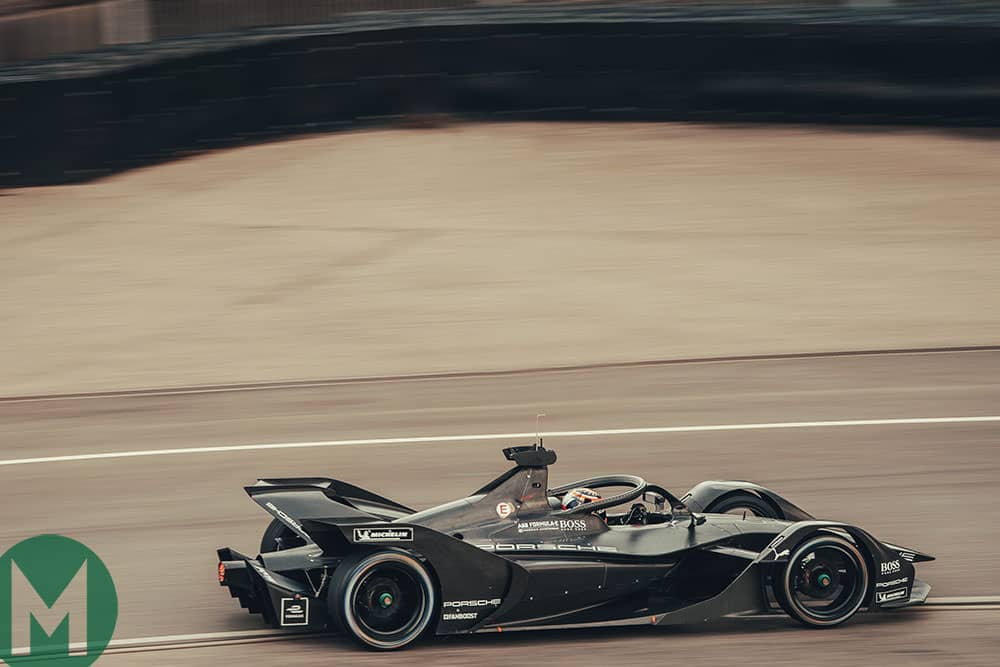 New Formula E works entry Porsche has tested its Formula E car at Weissach, Germany.
Its Swiss works driver Neel Jani, who said he was "very proud", drove the car, that features a Porsche powertrain, on the test track in preparation for the team's 2019/2020 entry.
"We're breaking new ground," Jani said. He will also drive for Porsche next season.
"It was a fantastic feeling for me. Everyone in the team feels it. The project is really gaining momentum now. We didn't push it to the limit during the rollout, but the and the car made a very good first impression overall. I can't wait to get back to testing."
The project leader, Malte Huneke, was formerly head of performance for Porsche's LMP1 team.
"The development of a Formula E car fully streamlined for efficiency and lightweight construction is a great challenge for our team of engineers," Huneke said.
"Seeing the car in action for the first time gave us goosebumps.
"Compared with production development, the demands in terms of efficiency and weight of the powertrain in Formula E are on a very different level. Now we will approach the limit one step at a time.
"This will be essential to make it in Formula E."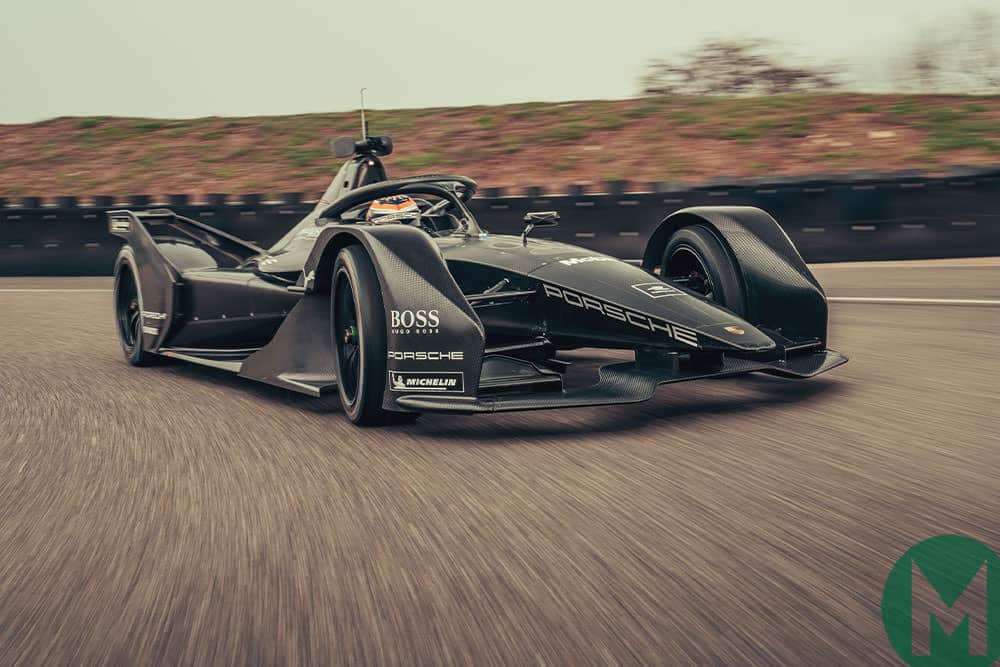 Mercedes also unveiled its Formula E car to the public at the Geneva International Motor Show this week, as it prepares to contest both the Formula 1 world championship and the 2019/20 Formula E championship.
The 'EQ Silver Arrow 01' was painted in a grey and blue teaser livery.
Mercedes boss Toto Wolff said: "Formula E is going to be a completely new playing field for us, but we are looking forward to the challenge of demonstrating the performance of our intelligent battery-electric drives in motor sport and of giving a positive boost to the EQ brand.
"The countdown to our entry into Formula E has now officially begun.
"Our team has obviously been working behind the scenes on this project for quite a while now, but when you see the car in our teaser livery for the first time, you know that the project has entered a serious phase."
HWA, which was responsible for Mercedes' DTM cars prior to its pull-out of the German touring car series at the end of 2018, has entered Formula E this season as a precursor to Mercedes joining in 2019/20.
Former McLaren F1 driver Stoffel Vandoorne and Gary Paffett are its drivers.
The team currently sits bottom of the 11-team championship, with 14th place for Paffett in the Santiago round its best result so far.