Formula E has a chance to prove itself with Valencia circuit race
This weekend's Valencia E-Prix is a chance for Formula E to prove that it can race on a traditional circuit — and make it look good, writes Hazel Southwell
Formula E's circuits have come in for a lot of criticism over the championship's seven seasons. The decision to use street tracks in the first place was always at least somewhat strategic, to both cover for the limitations of the cars in early seasons and to avoid direct comparisons with Formula 1.
It did exploit the unique opportunities Formula E has, however, of being a lightweight (in construction and staffing terms) and emissions-free championship much more able to fit into a city centre than its decades-older cousin. The racing proved that the series could overcome the limitations, with low-downforce cars able to follow each other closely and an increasingly competitive field of drivers making the spectacle far larger than its short tracks might suggest.
Ironically, both Formula 1 and Formula E have had to adapt to be a little bit more like each other in the last half-decade. The cost of constructing new, full-facility circuits to grade one standards has pushed Formula 1 onto the streets for new venues and Formula E, this weekend, finds itself at a traditional circuit, under the pressure of operating during Covid-19.
Formula E has flirted with the concept before; its best-attended race is Mexico City, which is run on a heavily modified version of the Circuit Hermano Rodriguez's oval layout. Although a lot of it shares the main track, some service roads get thrown in to keep it strictly improvised and the 41,000 attendees who packed out the stadium in February 2020, before the pandemic was properly understood, proved the racing's appeal.
Racing at Valencia is different. It's a short track and Formula E is more than capable of dealing with even its 4km grand prix layout. We know this, since it's where pre-season testing has been held for the past four years, especially successfully last December when the track was unmolested by modifications to save on spare parts.
Returning to race here, Formula E has an opportunity to prove its critics wrong: not only can it race on permanent circuits, without shortening or compromising them but it can make it look good. Or at least, you'd very much hope that would be the ambition, providing a response to the seven years of snarky tweets and snide glances from the broader racing community.
The track for this weekend has been changed. A colossal steering-lock of a chicane has been added to stop cars coming in too quickly on the start/finish straight, crossing metres of thick paint that would normally separate the race track and pit entrance. Formula E has no formal requirement for a pitstop during the race but does allow cars to come back in during sessions, forcing them to almost cross paths with cars negotiating the sharp turn.
When Formula E first tested at Valencia, the current chicane's amateur cousin was perched at the chequered flag line, made crudely out of some tyre walls. It took a couple of front wings as victims and a sharp phone call from Sebastien Buemi to prompt a reinforcement and somewhat controversially, a twin added at the start of the straight to slow cars before they arrived at it.
The idea that circuit adjustments would be made to slow Formula E cars down may seem baffling, given the series often faces criticism for its relative pace, compared to other single-seaters. There are justifications for saying that the Gen2 cars, which have even less downforce than their predecessors due to the removal of the rear wing, are not designed for high-speed cornering. But to stop them reaching full-pelt on a straight, where the lack of drag would be an advantage, seems overly cautious.
Heavy braking zones allow Formula E cars to regenerate but chicanes have been a foolproof recipe for red flags in the past. Valencia's extensive runoffs wouldn't necessarily avoid that, unmodified, as FE cars and gravel don't play nicely together; the heavy rears of the cars are easy to dig deeply into a trap but Ricardo Tormo comes with the advantage of traditional circuit access for retrieval.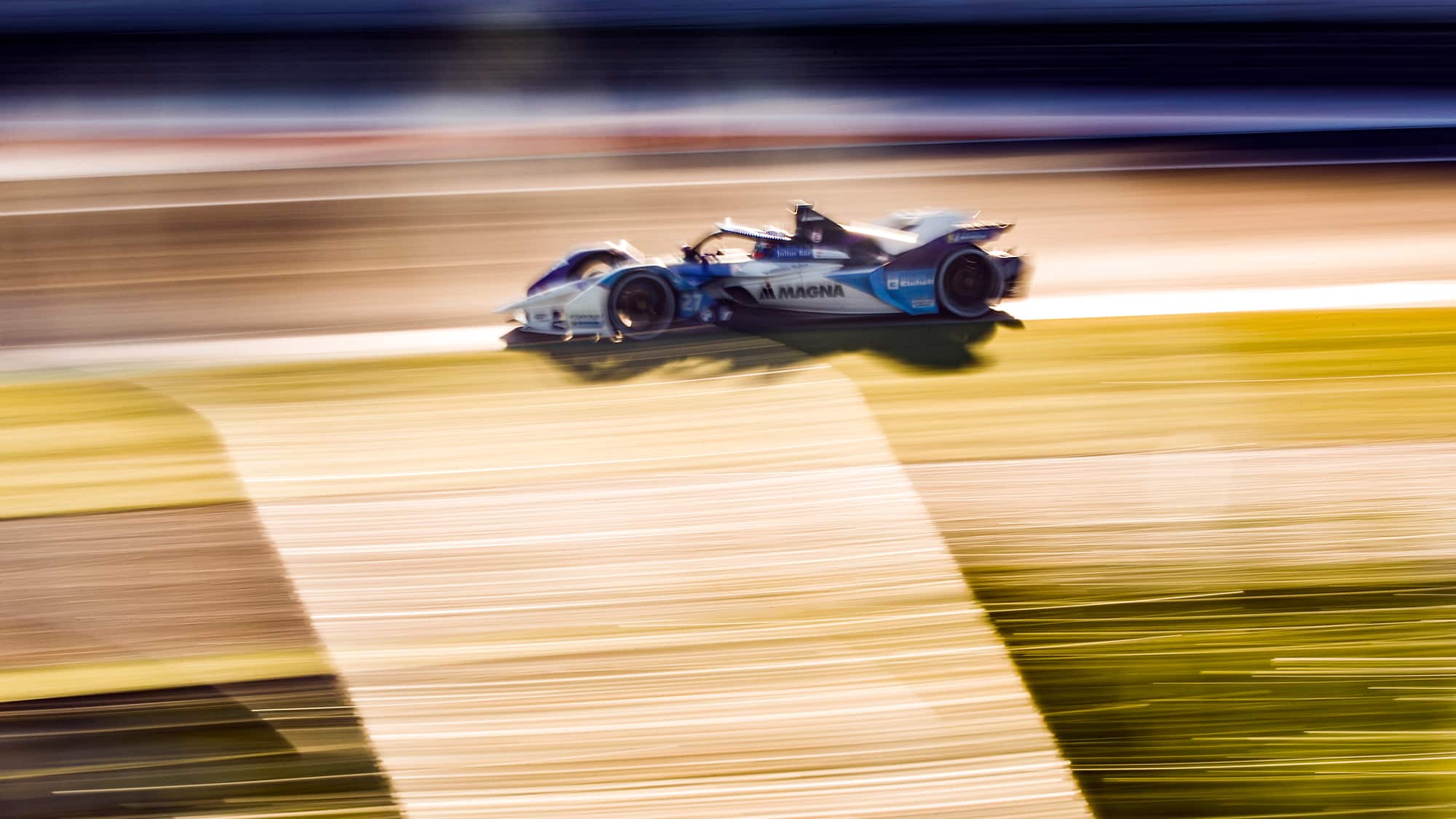 Formula E has pressure this season to deliver, having become an official world championship and making a fairly big thing of that. So far, serious accidents marred the opening two Diriyah events, Edoardo Mortara and Alex Lynn both ending up in hospital for checks on the second race day after dramatic crashes and both Rome races had to be started under safety car, with further safety car periods during the 45 minutes (plus one lap) of running.
So it's important that, under what teams are describing as the most intense energy management requirements of any Formula E race ever, the Valencia event allows Formula E to prove itself beyond the confines of its own tracks. As Formula E rookie Jake Dennis observed in Rome, at least the Valencia circuit has "less walls to put [him] into."