Formula E: under the skin
- Last updated: December 4th 2019
From our latest new-look issue, we dive beneath the bodywork of the first and second generation Formula E cars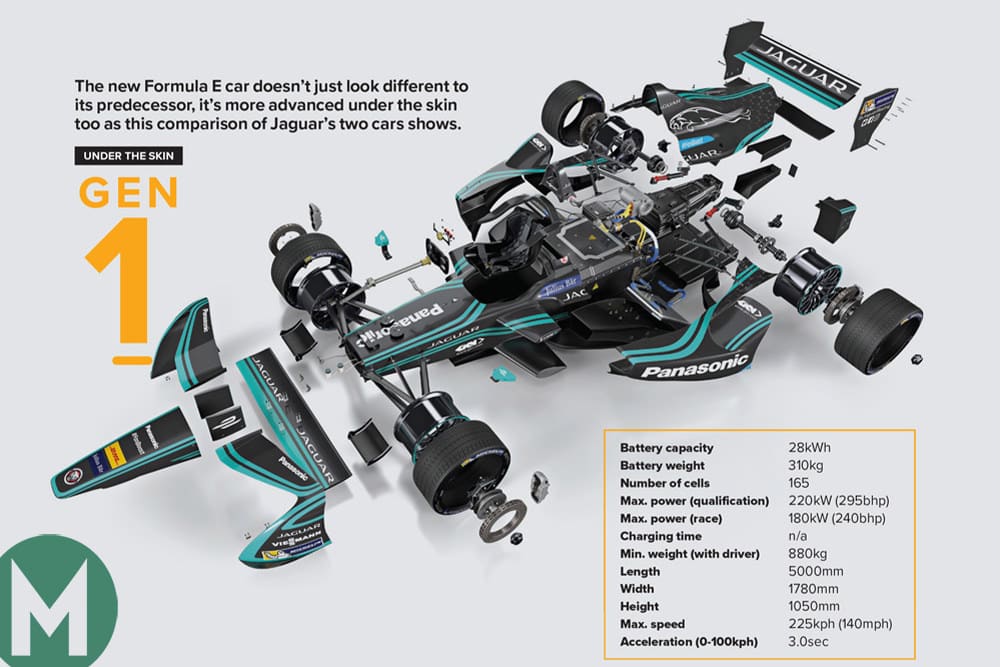 When Dickie Meaden jumped into the Gen-1 Formula E car he didn't expect such a challenge.
"This has nothing to do with its pace, for it really doesn't feel that fast," he writes in the March 2019 issue of Motor Sport.
"All things are relative, however, and it's worth noting we are doing none of the energy management or almost continual brake bias adjustments the FE regulars have to cope with while racing.
"This Gen-1 car is a real handful in the braking areas, for it rarely seems to behave in the same way twice…"
The Gen-2 car, now having featured in four races of the 2018/19 season, is a different story altogether. Starting with the halo safety device.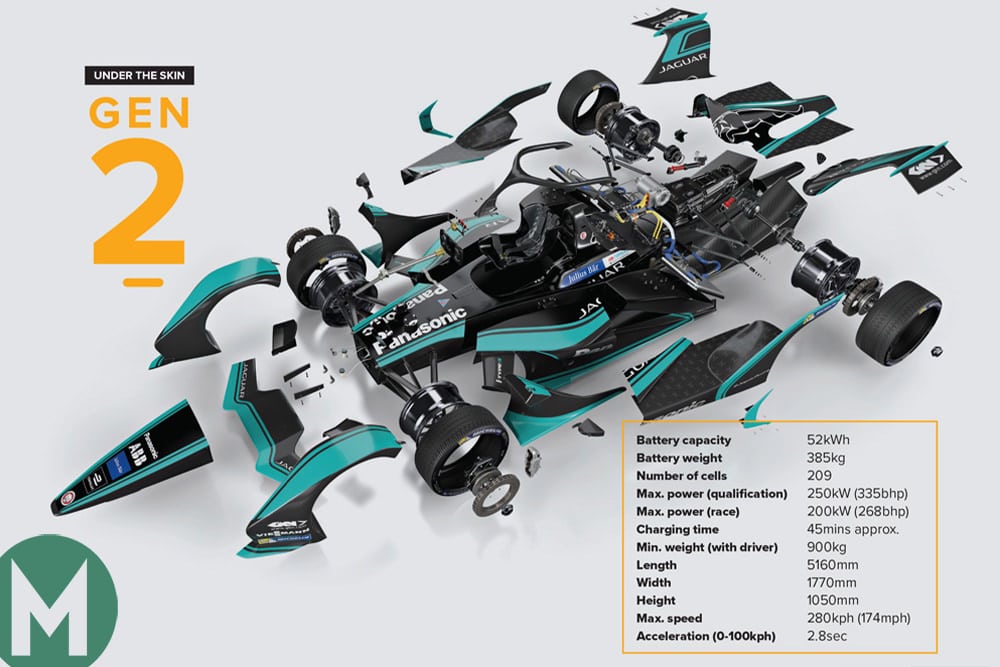 "Instead of stepping into the car I'm ushered towards what horsey people would refer to as a mounting block, from which I can step directly onto a specific area of the cockpit surround that's solid enough to bear the weight of someone standing on it," writes Meaden.
"From here you hoist one leg then the other over the halo's sturdy metal hoop and stand on the seat before lowering your way in, remembering to keep your legs out straight so they thread down into the pedal box.
"Initially you go a bit boss-eyed focusing on the halo's central support spar, but once on the move it's a relief to find you genuinely look through it. Initial impressions are of an immediately tighter, more responsive car. It feels bigger and visibility is severely impeded by the enclosed front wheels, to the point where I find it hard to place the car close to apex cones with the same confidence, even though I know the circuit by this point.
"As with the original car there are no gears to shift, so it's a case of pointing and squirting. The new motor and battery cells deliver more shove and a sharper, fizzier whine, but there's the same sense of immense torque from rest followed by a linear, uninterrupted rate of propulsion.
Like the Gen-1 car it reaches a plateau sooner than you expect, so while it's still accelerating happily into the braking area along the FE test circuit's longest straight, the impression of speed is moderate, as you'd expect in a 900kg car propelled by 268-335bhp…"
The two cars are very different indeed, so we've taken the bodywork apart in these diagrams to point out the changes. Spot the differences and, for more, pick up a copy of the new issue or subscribe here.