Watch Sébastien Loeb smash the Pikes Peak record
- Last updated: December 4th 2019
With rally legend Loeb celebrating his birthday watch in full his amazing Pikes Peak assault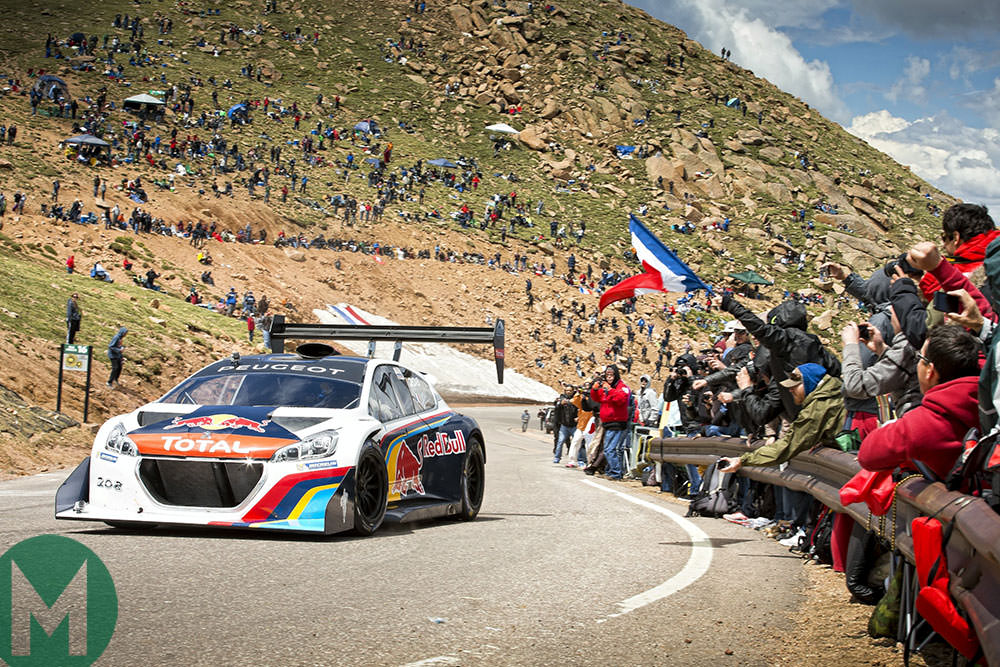 Rally legend Sébastien Loeb is 45 years young today. And his achievements are very hard to underestimate. Not only in the World Rally Championship which he dominated for nearly a decade, but way beyond.
This includes him having well and truly conquered the WRC with nine titles in a row up to and including 2012. The following year Loeb set his sights on no less a challenge than the Pikes Peak International Hillclimb course.
And you can watch amazing assault in its entirety, all 156 turns of it and from on board, in the video we've unearthed below.
The event is nicknamed appropriately the 'Race to the Clouds'; the 12.4-mile course twists and climbs to 5000 feet to the highest summit of the southern Front Range of the Rockies. It has been running since 1916, meaning that among American car race events only the Indianapolis 500 has been running longer.
Loeb took it on in a Peugeot 208 T16, the car's first competitive outing, and didn't so much as beat the existing track record as obliterate it. The previous record in the 'unlimited class' stood at 9min 46.164sec. Loeb cut the beam at 8min 13.878sec.
The record stood until last year when Romain Dumas in Volkswagen's electric I.D. R became the first to complete the course in under eight minutes.
And as a bonus you can also watch below Loeb being voted into the Motor Sport Hall of Fame in 2016.