Gallery: AC Cobra and Shelby Daytona Coupe
- Last updated: December 5th 2019
Evolution of the beast: The Cobra was Shelby's attempt to wrest Le Mans success from Ford, Jaguar and Ferrari. The Daytona Coupe was the secret weapon that it helped develop. Andrew Frankel tries both generations of American muscle in the latest issue of Motor Sport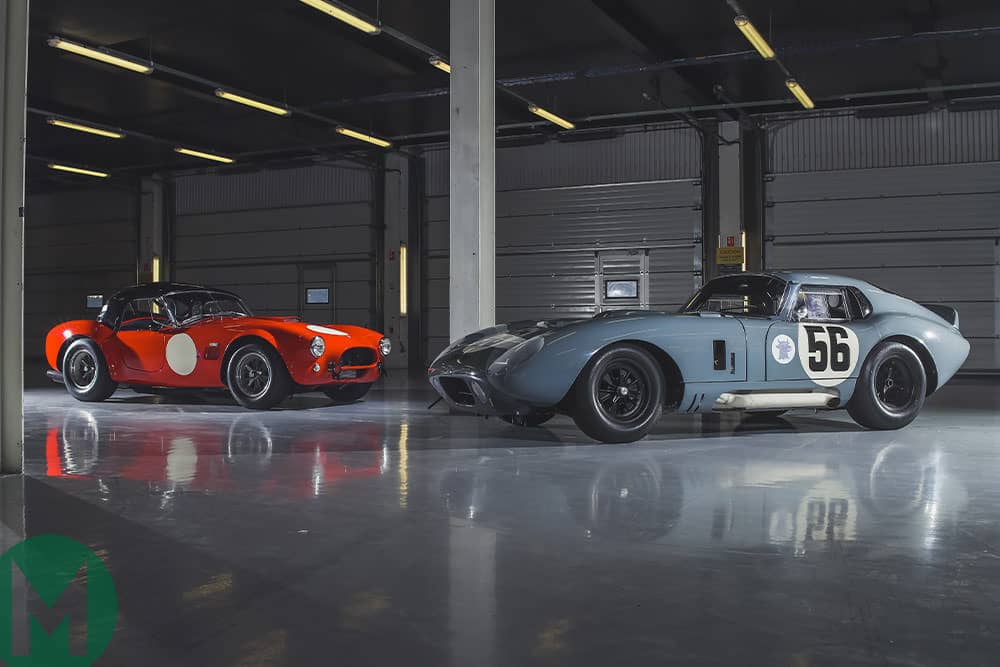 So many stories, so few of them good. I've had countless conversations with people about Shelby Cobras over the years, and what had struck me is that even those who own and love them tend not to hold back when it comes to the car's shortcomings. It seems their faults are part of their charm. Brutal power and those looks probably help too…
So this is going to be interesting. Thanks to Woodham Mortimer, the car preparers and restorer which bought JD Classics after the latter went into administration last year, we have two Cobras to try and, no, neither is 'real'. You'd be amazed how few actually are.
But they are utterly faithful recreations that earn the FIA papers that do not get issued unless the car is as it would have been in period. In every regard that matters – how they look, how they're built, how they drive, there should be no difference.
I feel a strange sense of trepidation, and not just because the weather is looking malevolent. I've been lucky enough to drive race versions of most of the cars that formed the bulk of the opposition to the Cobras in the early 1960s (Jaguar E-type, Aston DB4GT, even a Ferrari 250GTO) and if there was any fear with those it related to their values. With the Cobra, there's something else. Something about the car scares me, just a little.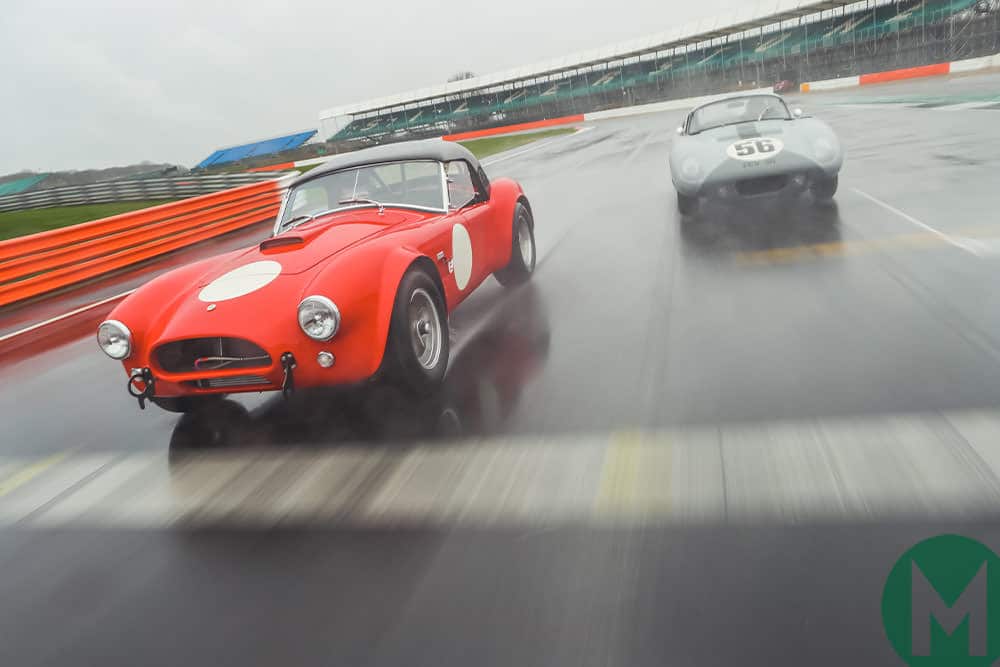 ---
More
---
But some things are in my favour: we're at Silverstone and if I'm going to cuddle a monster, I'd rather do it here. Second, Woodham Mortimer's operations manager and renowned historic racer Chris Ward and the rest of the team are as relaxed as can be. Besides being shown how to fire each one up there are no instructions: no rev limit or laps, no 'please look after it'. Just get in and go. As fast as you like, for as long as you like.
I try the red one first. The purpose of this story is to try to understand how the Cobra went from being a rather rough and ready Anglo-American hybrid into something that could and, indeed, eventually did beat the best of Europe's automotive aristocracy. So it makes sense to start at the beginning.
It does not begin well: I can get in, but there is insufficient legroom for all 6ft 4in of me to operate the car safely. The only option is to pull the seat out and wedge me inside secured by foam and the six-point harness. It is very, very simple in here. Simple Smiths dials, a simple line of switches with labels painted onto the dash. Turn on the master switch, twist the key, apply a little throttle just to prod its four twin-choke Weber 48mm IDA carburettors and with more rumble than thunder, the 289cu in Ford V8 comes to life…
Read the full story in the June 2019 issue of Motor Sport. Buy your copy here or download it using our app on your mobile device