Aston Martin unveils new Vantage Racing Heritage Edition at Goodwood Festival of Speed
- Last updated: December 5th 2019
Aston Martin has revealed six new special Vantage editions, with an improved aero kit and each with a livery paying tribute to a famous racer of the past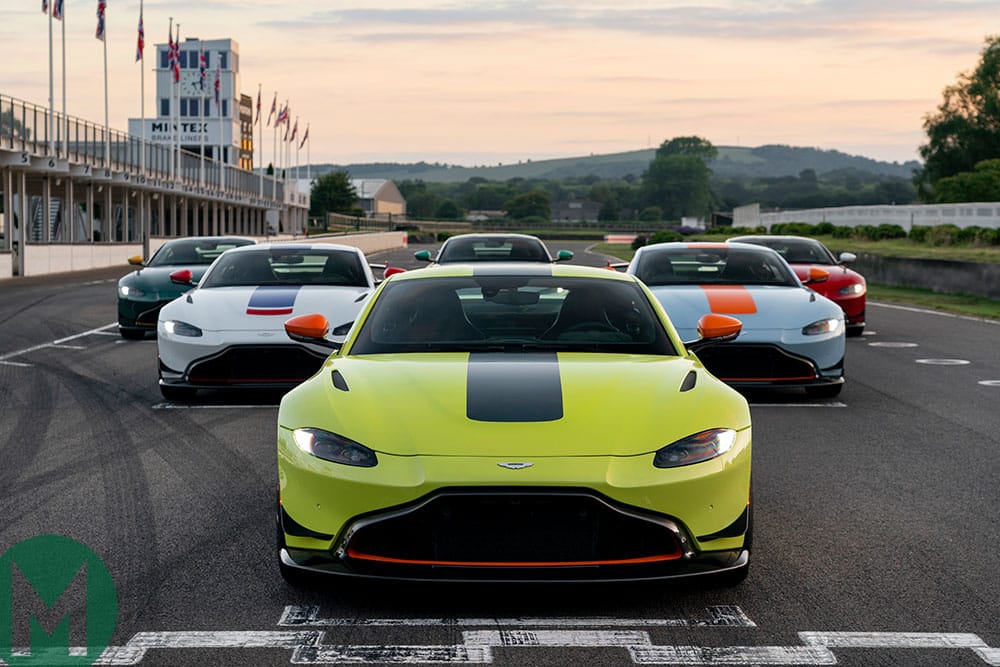 This year's Goodwood Festival of Speed is an anniversary celebration for Aston Martin. It marks 60 years since Aston Martin's 1-2 finish in the Le Mans 24 Hours and 70 years since the famous marque first raced at the Goodwood Motor Circuit.
With this, the Festival's famous central feature sculpture in front of Goodwood House is Aston Martin-themed, and features its Le Mans-winning DBR1. Yet visitors will find underneath the sculpture another way that the British luxury brand is paying homage to its extended racing heritage.
As it has taken its modern Vantage racing car and unveiled six unique and limited-edition 'Vantage Heritage Racing Editions', each honouring a famous racing machine from Aston Martin history, spanning some 91 years. Each of the six Vantages are on display at the Goodwood Festival this weekend under the sculpture.
These six editions have been designed by 'Q by Aston Martin', the marque's bespoke personalisation service. And there will only be 60 'Vantage Heritage Racing Editions' made, with customers able to choose one of six available liveries.
---
More: Aston Martin's Dark Star
---
The collection also introduces a new aero kit, developed by Aston Martin's aerodynamics team, which at 190mph adds some 194kg of downforce. Now available on all Vantages, the kit adds a carbon fibre rear wing, dive planes and an extended front splitter, which are intended to maintain the balance of the original design while increasing downforce.
All six Vantage specifications also have lightweight wheels, the sports plus pack and carbon fibre interior details to further aide weight reduction.
The earliest car paid tribute to among the six new editions is the silver and green Razor Blade. In keeping with this year's Festival's 'record breakers' theme this design is called 'The Record Breaker', as the original car set two class records in the 1500cc light car class at Brooklands in 1923.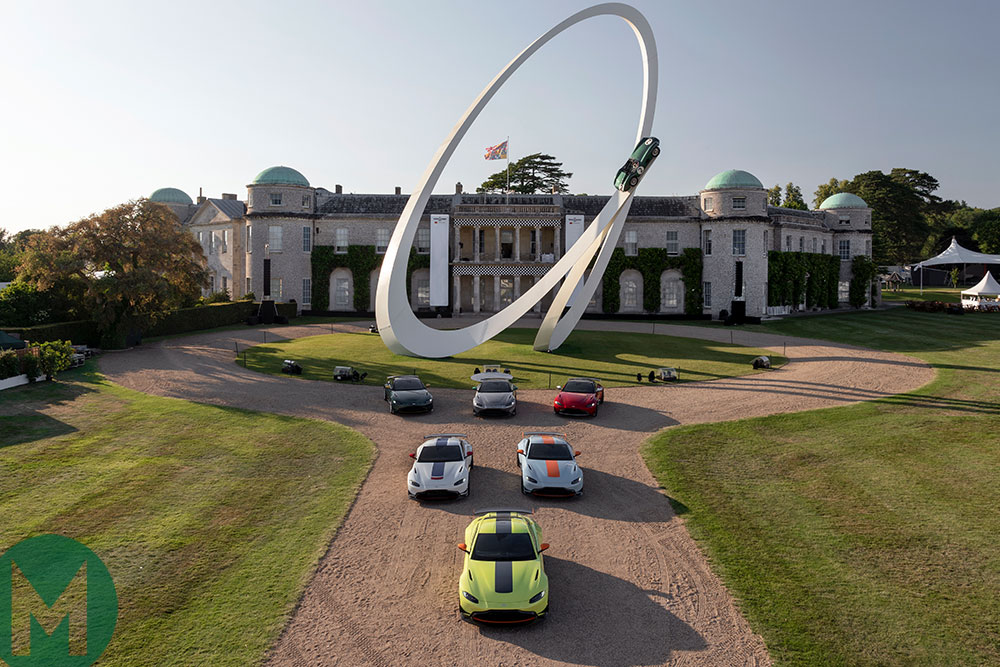 'The Italian Progettista' pays homage to Aston Martin's most iconic pre-war racing model, the Ulster, which finished third overall at Le Mans in 1935, while the noteworthy yellow and green DB3S has inspired the 'The David Brown Era' Vantage in the new collection.
More modern times are also included with the 'The Group C Monster' which is a take on the distinctive white, blue and red AMR1 from 1989. That boasted at the time radical new technology including a kevlar/carbon-fibre monocoque chassis.
There also is a 'The Le Mans Winner' Vantage in storied Gulf colours, nodding to the DBR9 which won Le Mans' GT class in 2007 and 2008.
And the sixth car in the collection is the 'The Next Generation' which honours the lime and green modern racing Vantage GTE that currently competes in the World Endurance Championship
"It is a great honour to be celebrated at Goodwood Festival of Speed this year," said Aston Martin Lagonda President and Group CEO Andy Palmer.
"Racing is a crucial component in Aston Martin's DNA and it is something that we have pursued since the inception of the company more than 100 years ago. We have raced all around the world but the core passion and commitment that we've displayed has remained the same since our first race on Aston Hill."