Jaguar XJR-12 back on track: Le Mans Group C legend in detail
- Last updated: December 5th 2019
The Jaguar XJR-12 swept the board at the 1990 Le Mans 24 Hours race, taking victory and second-place in the race, to become one of the most celebrated Group C racers. see the car from all angles in our photoshoot
All images: Lyndon McNeil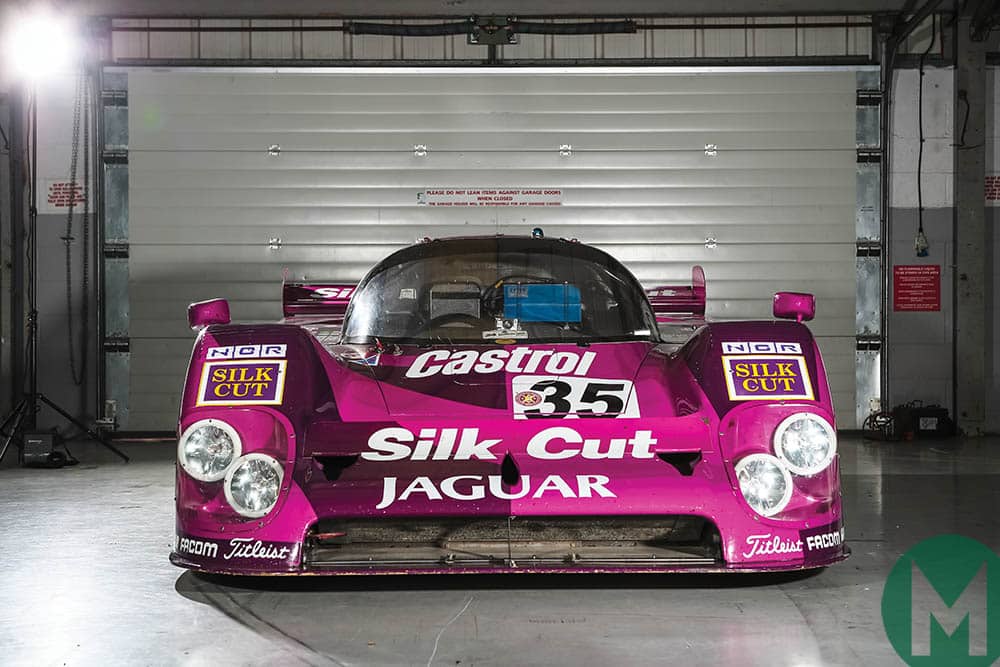 Standing on the top of the podium at Le Mans in June 1990 was Martin Brundle. It would be one of his last drives in the Jaguar XJR-12. After a few races the following year, he never drove it again… until now.
In this month's Motor Sport magazine, we reunite Brundle with one of the Jaguars that he raced in 1990. His son, Alex, a sports car driver, is also in attendance and gets behind the wheel for his perspective on the car. Read the full story in the magazine and click to watch the video.
There is a full gallery of images at the bottom of the page.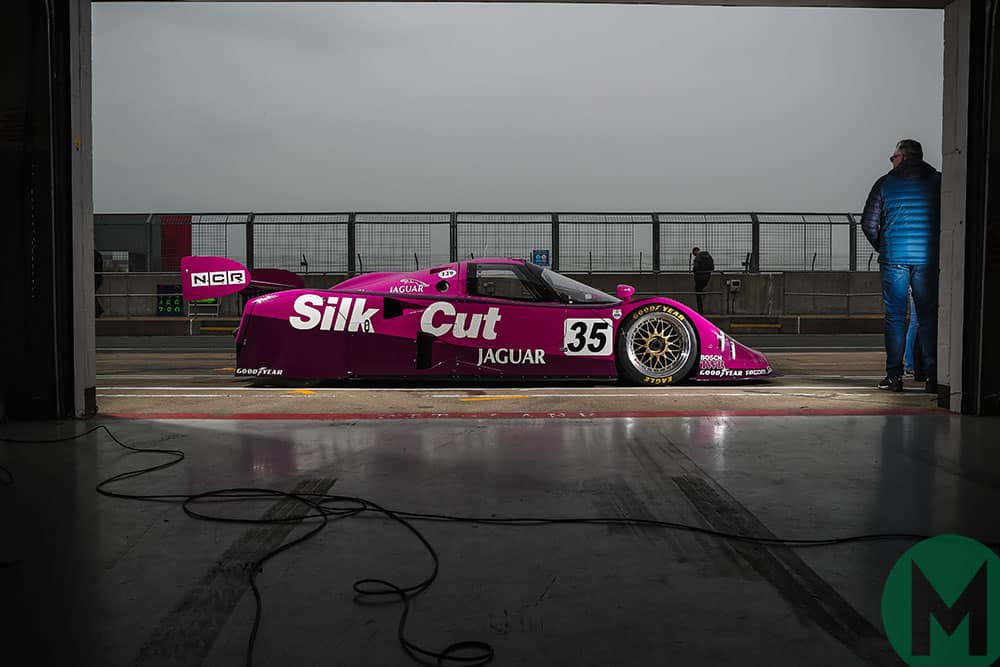 This car, chassis number 990 is the one in which Brundle started the 1990 race. By the fourth hour, the car was running in the lead and looked like a strong contender for victory.
But the vision was in tatters come the seventh hour, when the V12's water pump drive belt slipped off, and the engine overheated. The number 1 car was retired and Brundle's race looked over.
There was, however, a contingency plan, which came at the expense of Eliseo Salazar. He had been prevented from driving the number 3 Jaguar so far in the race, which allowed Brundle – the team's fastest driver – to take his place and swap into what was now the leading car.
To the delight of the 50,000 watching British fans, Jaguar shrugged off challenges from key rivals — many of whom suffered their own misfortunes — and the result was a one-two finish for the team.
---
Watch: Brundle back at the wheel of Jaguar XJR-12
---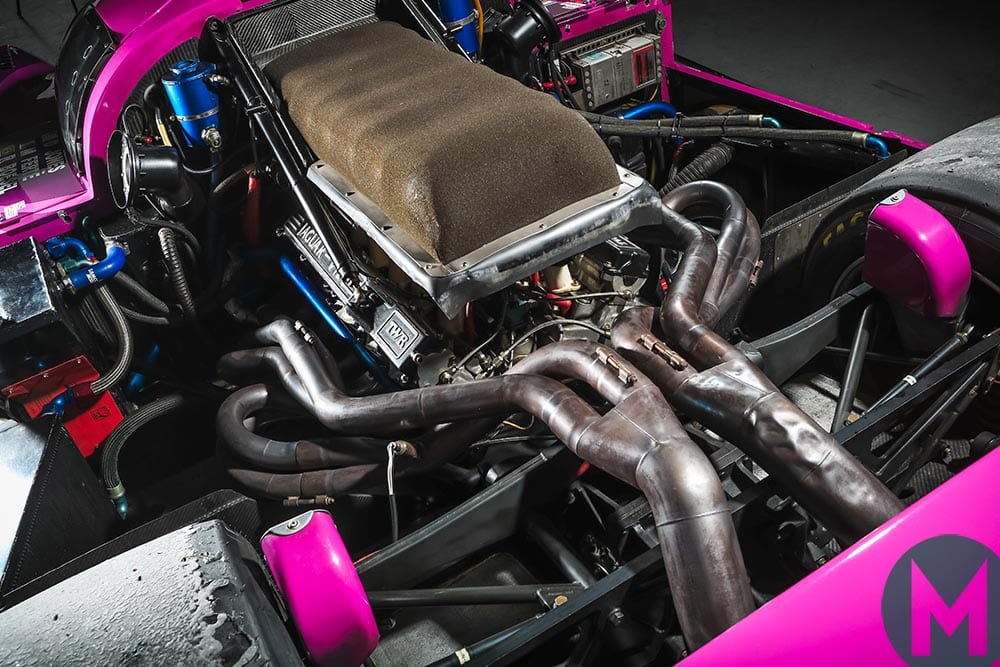 Advanced aerodynamics (for the era) required precise installation of the floor, to ensure that air was channelled through the underbody venturis. It meant that drivers could commit to corners, despite the weight of the heavy 7-litre V12 engine behind them. Power was sufficient to take the car to 240mph.
Inside was a cockpit that looks unbelievably simple by modern standards, with just a single red button on the steering wheel for the car-to-pit radio.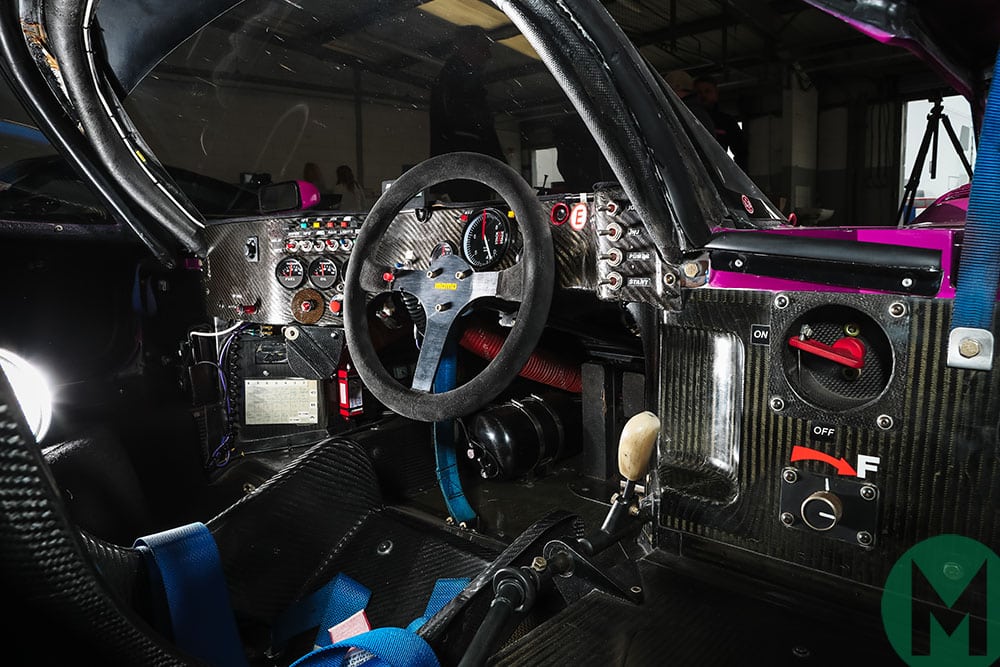 Pick up a copy of the magazine or download the digital edition to see what Martin made of the group C Jaguar, almost three decades after his famous win, and how the car compares with Alex's current LMP2 racer.