Phil Hanson, the 19-year-old driver in his third Le Mans 24 Hours
- Last updated: December 5th 2019
Phil Hanson is only 19, but the British driver is racing in his third Le Mans 24 Hours, and has proved himself against team-mates including Fernando Alonso and Paul Di Resta. Here's his story — so far.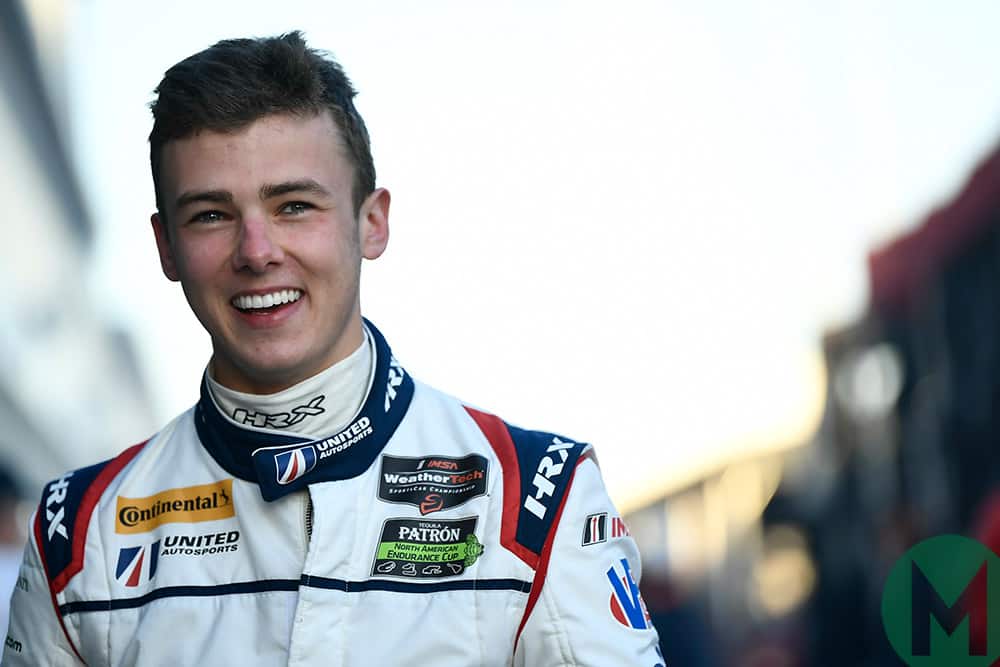 Photo: Motorsport Images
There seems little doubt that Toyota will win this weekend's Le Mans 24 Hours race.
Behind the top-level LMP1 cars, though, will be a closely-contested fight for victory in the LMP2 category, with 20 cars, separated by tenths of a second in qualifying.
Among the maelstrom will be a 19-year-old from Berkshire, racing a Ligier JS P217 For United Autosports.
This teenager won't be wide-eyed in awe of the circuit and the spectacle, because Phil Hanson isn't far off being a veteran of the race, in his third Le Mans 24 Hours so far.
In 2017, he became the youngest driver to finish the race, in a creditable eleventh position.
At that point, he had only been racing for three years.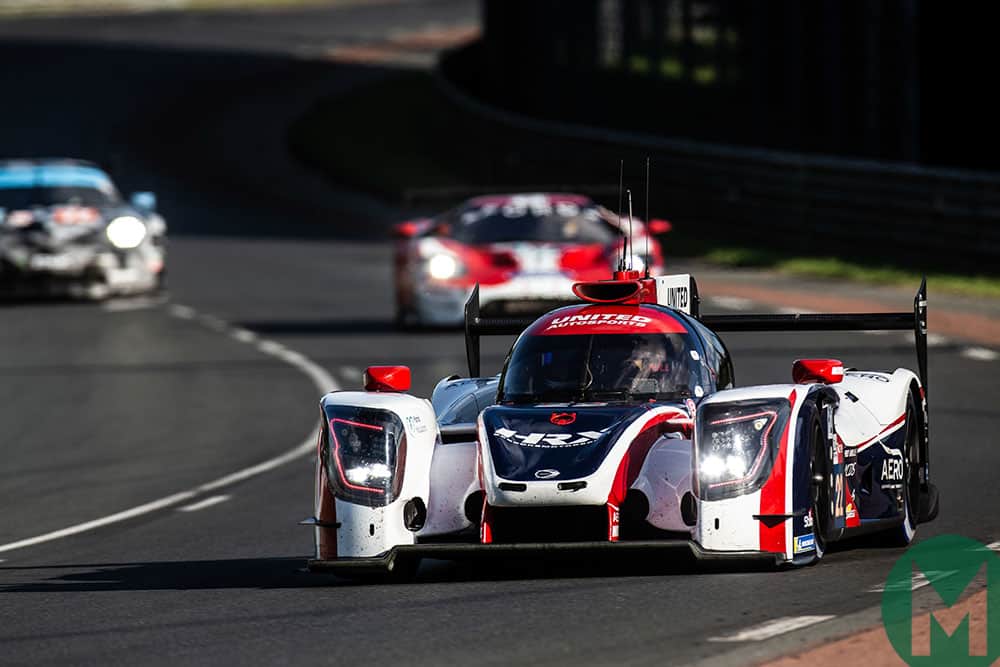 Hanson's Ligier at Le Mans this year Photo: Motorsport Images
Hanson is among a group of young drivers who – initially at least – are turning their backs on single-seater racing for high-level sports car racing, where there's greater opportunity to succeed.
In his short racing career, Hanson has already won the Asian Le Mans Championship twice, competed at the Daytona 24 Hours and the Sebring 12 Hours.
Team-mates have included former F1 drivers, including Fernando Alonso, Lando Norris, Karun Chandhok and Paul di Resta.
But it's clear that the 19 year-old has the self-confidence to stand alongside stellar talents of the sport, rejecting any suggestion that he's intimidated by his team-mates. "I'm not one to really think about it like that to be honest," he says.
Hanson says that he only began karting at a "relatively old age", in 2014, when he was 14. The speed was there, but the learning curve was steep, as he was honing his racecraft amongst rivals that had absorbed it for more than five years.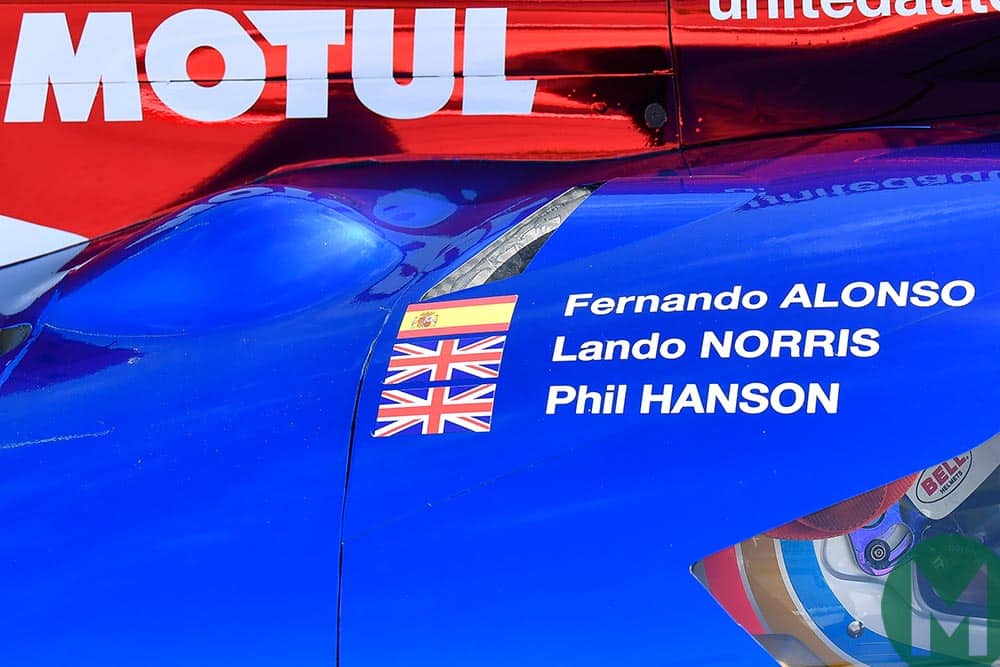 Hanson joined Alondo and Norris in Daytona Photo: Motorsport Images
In 2015 he won the Super One British X30 Junior Karting Championship, from where drivers would often move into European karting.
"The year I did UK karting was probably as strong as euro karting," he says. "So we got the experience we needed."
Hanson teamed up with family-run Tockwith Motorsports and, two years after his first competitive race, he was racing in a GT3 Audi R8, in the Dunlop Endurance Championship – formerly known as Britcar.
Together with team-mate Nigel Moore, he won the championship. The pair also found time to race in the Michelin Le Mans Cup. At the end of the year, they moved into LMP3 racing, entering the Asian Le Mans Series over the winter and winning that championship too.
"Because it was such a small team we were able to hop between championships," says Hanson. "A year and a few months into it, we had already done two different classes and three different championships."
The results earned Hanson a place at Le Mans in 2017, at the age of 17, with Chandhok joining himself and Moore as they stepped up to the LMP2 class with more power and greater aerodynamic performance.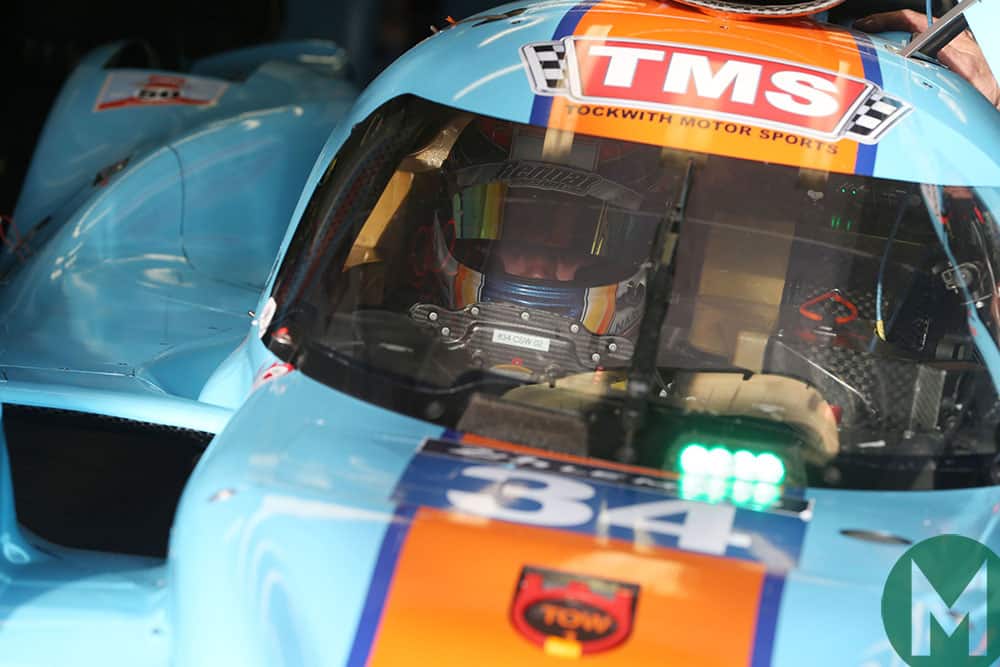 Hanson at Le Mans in 2017 Photo: Motorsport Images
"In the first tests, I remember feeling a bit sickly because the vibrations through the cockpit felt very severe," he says. "The V8 felt like it was tearing the car apart.
"[Le Mans] was a big learning step for me because I'd never done a 24-hour race before, so I can't really remember what that was like. I just remember it being quite stressful.
"The most overwhelming bit was the driver's parade. The screaming fans wear you out and it was the most exhausting part of my week: it was the worst thing I could have done because I was going into the race the next day."
I might look back in 10 years, and wonder why was I so bothered about missing out on few parties and birthdays when I was travelling the world and racing.
Even with the screams still ringing in his ears, Hanson and his co-drivers finished eleventh overall, and ninth in the LMP2 class, making Hanson the youngest finisher in the history of the race. Not bad for one of the most gruelling tests of a driver,
"Karun opened my eyes to where the level is with professional teams," he says. "There was a gap between my abilities and his abilities and he was one of the first people to help me understand a lot of things – track walks, debriefs and analysing the racing."
In 2018, he moved up to United Autosports, which is co-owned by Zak Brown, the McLaren CEO. He immediately found himself paired with Alonso and Norris for the Daytona 24 Hours, where the trio finished 13th. The Le Mans campaign was less successful that year, after a mistake by Di Resta ended the team's race.
This year, teamed with Filipe Albuquerque and Di Resta in Car 22, Hanson feels ready to compete for race honours.
"Le Mans is the ultimate test," he says. "There's the mental fatigue and the fact that it's a bit of a lottery because there's so much that can go wrong. You can have driver error, mechanical failure, or you can have contact from another car.
"Experience is invaluable, especially at a place at Le Mans, where every time you go you can learn so much.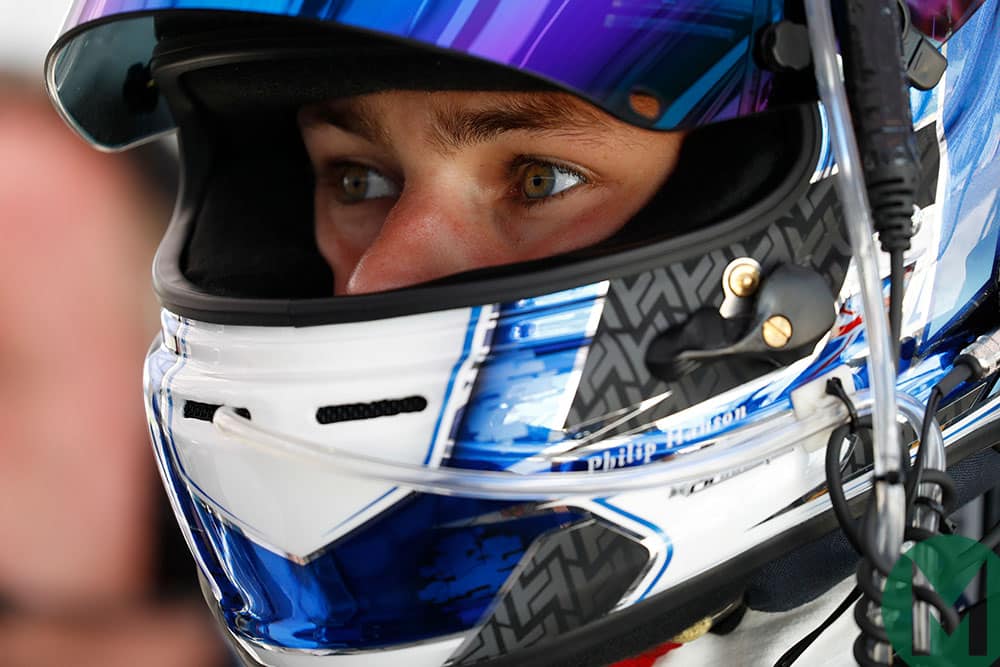 Photo: Motorsport Images
"You just kind of learn as you go along. With Le Mans that is the secret to it. You just need to do the laps in, and stay in a rhythm. The moment you fall out of rhythm is the moment you get your mental fatigue because you're trying to fight the car. That's why you find all the accidents happening coming out of the night in the morning because that's when the mental fatigue sets in. That's when you're a millisecond or two too late and you over-correct the mistake and crash.
"I think I have a strong mental strength to be able to endure that aspect. That's why I think endurance racing might have always suited me so well because I have quite a resilient mind so I don't get fazed by things as I go along."
With his rapid promotion, almost instant success and long list of highly-regarded team-mates, Hanson unsurprisingly comes across as confident, but also grounded, praising Albuquerque as the driver he looks to emulate, because of his fast, reliable driving and relaxed personality away from the track.
Hanson recently passed exams in economics, human geography and English language, but there's not much else in his life that corresponds with being a "normal teenager.
"There is a bit of a sacrifice with your social life," he says. "I might look back in 10 years, and wonder why was I so bothered about missing out on few parties and birthdays when I was travelling the world and racing."
A glittering Le Mans trophy on the side wouldn't harm that process.