This is where the story becomes truly remarkable. Bailly showed almost no hesitation. Within weeks of being told he would forever be bound to a wheelchair, Bailly was racing again.
"I switched over straightaway [to a hand-throttle control kart]," he says. "I knew that it was possible for me to recreate some adventure with an engine."
The 31-year old didn't want his disability to define the type of sport he took part in.
"I always wanted to practice sports which didn't require a wheelchair," he says. "That was my goal. I never wanted to play basketball, tennis or ping pong. I wanted to compete as an able-bodied guy."
Bailly's rise to Le Mans has been meteoric. It's hard to believe that his first car race was just four years ago in rather more humble beginnings.
"I just started racing 2017 after just doing go-karts and track days before," he tells us. "My first race was in Spa-Francorchamps in the Clio Cup. Before then, I'd just done a few track days at the same circuit."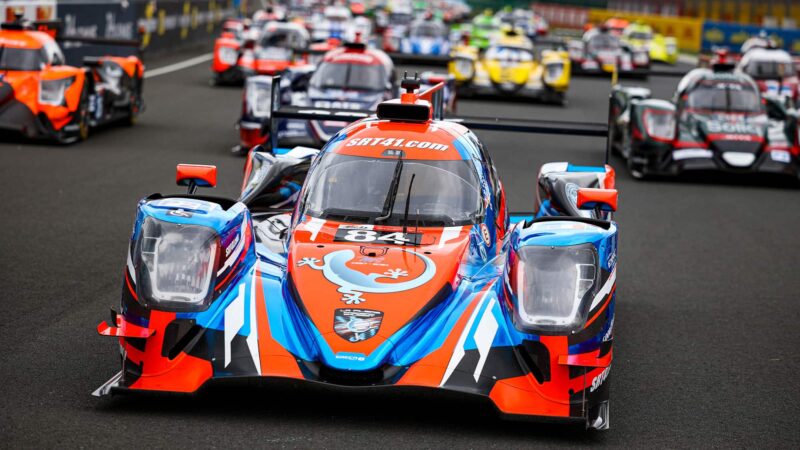 Competing in an adapted hand control car for the Renault hatchback class at the Spa Six Hours, Bailly surprised even himself by finishing fourth in his segment. He'd already surpassed his original goal set when he got back on track.
"My biggest dream was to just race – even at a small level like that, that was OK for me," he explains. "I didn't expect to go higher than that. I had no idea what level I was at, or if I could even improve on that."
"My biggest dream was to just race – even at a small level"
Soon though, Bailly was catapulted to a stage that, despite his clear determination, even he couldn't have even dreamt of.
"Later in 2017, I heard Frédéric Sausset was looking for disabled drivers for a Le Mans team. I thought 'Why don't I apply? I've got nothing to lose!'
"I attended a test at Paul Ricard, and then in 2018 heard from Frédéric that I was part of the game!
"I was surprised because I was not the best one on the track, but was one of the two guys who was able to apply what they asked of us. Some of the drivers didn't."
This ability to take on information meant Bailly would be lining up for the 2020 Le Mans 24 Hours. Joining him were to be the aforementioned Aoki and Snoussi Ben Moussa, in the first all-disabled team to ever enter Le Mans.
To prepare, the squad dipped its toe in the water first with adapted LMP3 machinery, participating in the V de V Endurance championship, Ultimate Cup series and Michelin Le Mans Cup over the next two seasons.
Such was the daunting task, Bailly had to focus on what was directly ahead of him – as he explains, a Ligier PS J3 is a bit of a step up from a Renault Clio.
"The two seasons with the LMP3 cars were insane!" he exclaims. "The first time it was quite difficult, because the prototype was a perfectly unknown car for us at the beginning.
"But we didn't crash, we finished all the races, which was the most important thing.