Nürburgring to honour Sabine Schmitz with corner renaming
Sabine Schmitz will be honoured by the Nürburgring with Turn One being named in her honour as well as receiving the title of ambassador to the circuit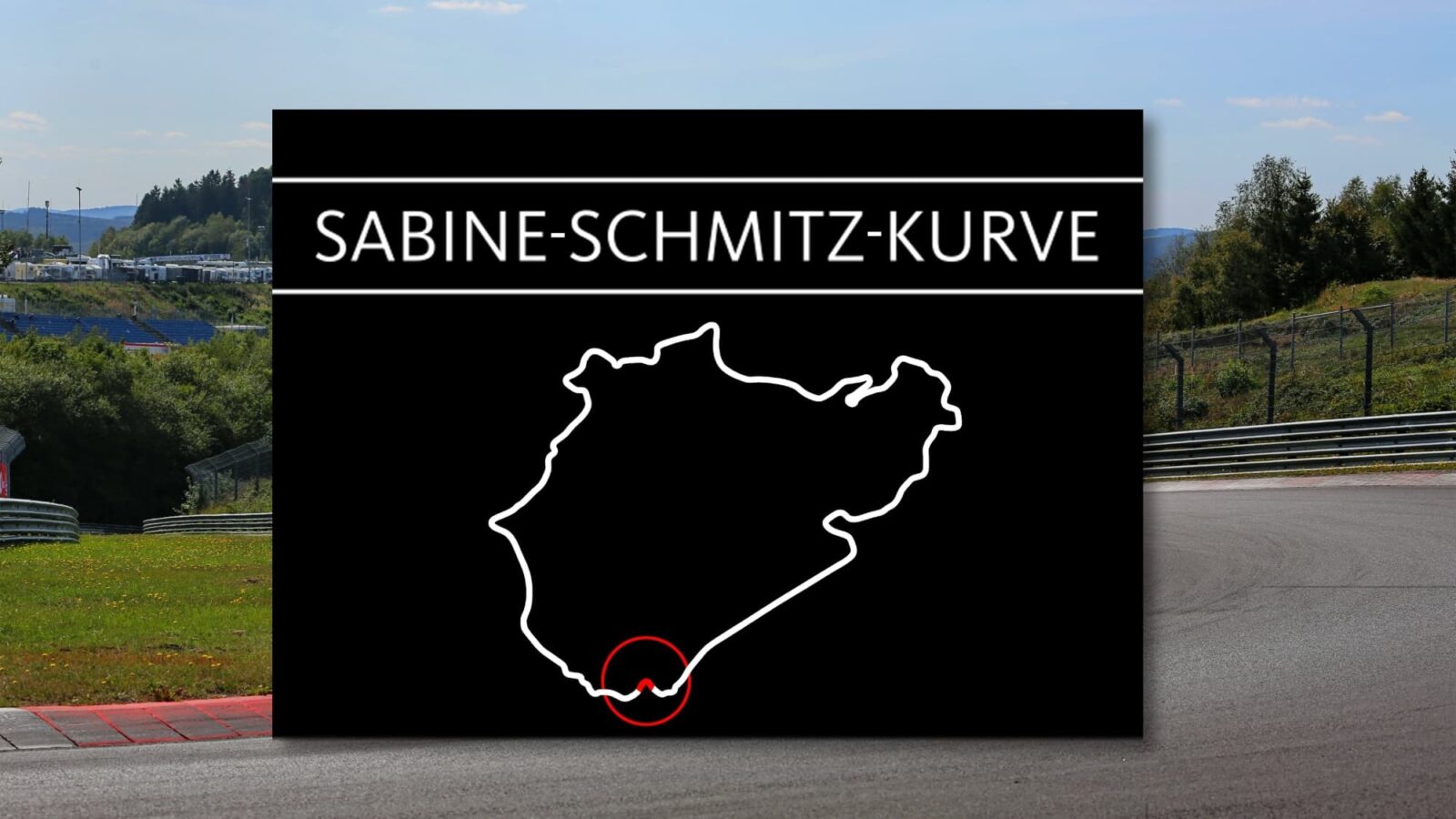 Sabine Schmitz is set to be honoured by the Nürburgring following her passing earlier this year.
The circuit has announced that Turn One will be renamed in her honour as the 'Sabine-Schmitz-Kurve'. She will also receive the highest honour by the circuit as "the ambassador of the Nürburgring".
Having grown up in the nearby village of Nürburg just 300m from the circuit, she went on to become synonymous with the circuit throughout her racing and television career.
With her TV appearances on BBC's Top Gear lapping a Ford Transit van and her racing record around the venue, Schmitz clocked up over 33,000 laps at the Nürburgring.
Known widely as the "Queen of the Nordschleife" she remains the only woman to have won the Nürburgring 24 Hours and was also the first female winner of the VLN Nürburgring endurance series, in 1998.
Schmitz passed away earlier this year in March following a nearly year-long battle with cancer at the age of 51.
"Sabine Schmitz was the ambassador of the Nürburgring. Her name was mentioned around the globe in the same breath as our race track," Nürburgring Managing Director Mirco Markfort said.
"She continues to be representative of what makes the Nürburgring special: close ties to the region, lived proximity to the fans and commitment with heart and soul."
The official inauguration event will take place later this year on September 11, ahead of the 6-hour Nürburgring endurance series race.