Watch: Tom Kristensen's Bentley Blower blast at Silverstone
- Last updated: February 13th 2020
Nine-time Le Mans winner Tom Kristensen feels the power of a 1930 Bentley Blower at Silverstone, as the company celebrates its centenary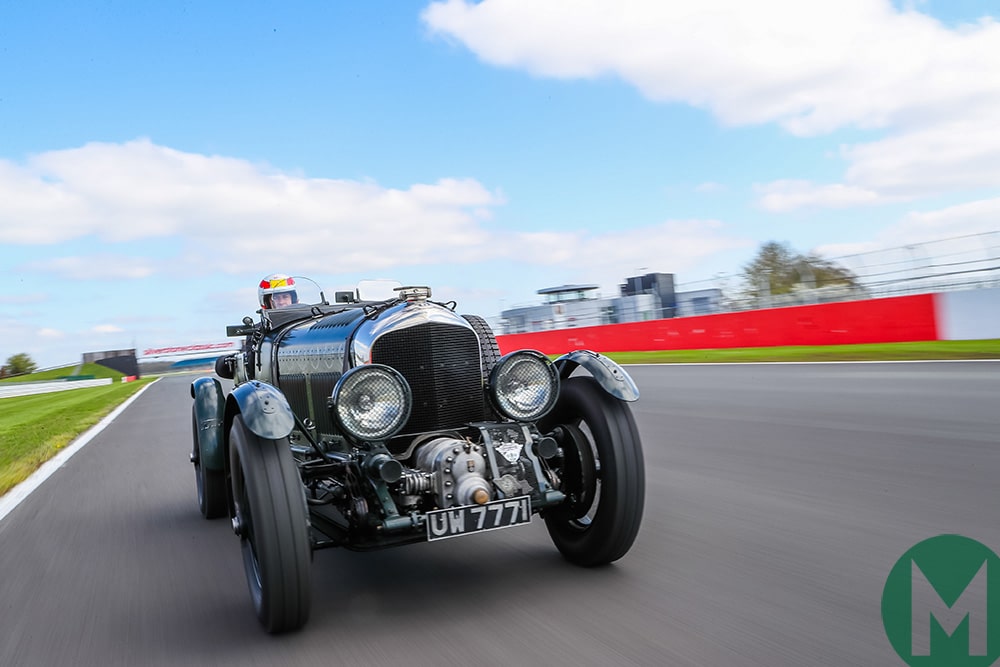 Bentley celebrates its 100th year in 2019, which provided an excellent excuse for Motor Sport to bring together some of its most famous racers from the past century, in a world exclusive track test.
In this month's magazine, Andrew Frankel channels his inner Bentley Boy behind the wheel of Sir Henry Birkin's own 1930 Blower Bentley, the 2003 Le Mans-winning Speed 8 and the company's latest Continental GT3.
Nine-time Le Mans 24 Hour winner Tom Kristensen is also on track in a Bentley — a 1930s Blower — which you can watch below, as he "dances" through the high-speed corners of Silverstone, and gets to grips with the quirky controls, including a central throttle pedal.
There are more Bentley centenary celebrations at this year's Silverstone Classic on July 26-28.
Read our 15-page celebration of Bentley's racing history in the current August issue of Motor Sport magazine
---
---